A medical marijuana card can be a lifesaver for those suffering from certain medical conditions. Read below to learn how to get one and what it can do for you.
What is Medical Cannabis?
Medical cannabis is available nationwide in two-thirds of the states and for hundreds of thousands of patients with qualifying conditions. Patients can use medical marijuana to treat various medical conditions, ranging from chronic pain, Crohn's disease, epilepsy, and insomnia to cancer, PTSD, anxiety, depression, Multiple Sclerosis, or HIV/AIDS. Medical marijuana is still federally illegal but has been decriminalized or legalized in many areas.
Possible Health Benefits of MMJ
The potential benefits of medical treatment with cannabis are vast. Specific cannabinoids can produce a therapeutic potential for patients with different health conditions.
Several peer-reviewed studies suggest that cannabinoids have varying health benefits. They have been used throughout history to manage various health concerns and ailments. While research continues, more evidence suggests that cannabis and cannabinoids can benefit human health.
Studies are being done worldwide to see how cannabis may aid in fighting cancer, slowing down tumor growth, and if cannabinol delays symptom onset for certain chronic pain conditions. It can help with addiction treatment, increase appetite, aid in sleep, improve muscle function, and manage seizures, and it has significant anti-inflammatory benefits.
Marijuana has many potential medical uses, including:
It effectively reduces pain, nausea, and vomiting associated with cancer and other illnesses.
Patients may also use it to manage mental conditions such as PTSD, schizophrenia, and bipolar disorder.
Marijuana has also been shown to reduce intraocular pressure in the eyes of people with glaucoma. It may cause the pupil to constrict, reducing the stress inside the eye.
Seizure management, particularly from epilepsy.
Diseases such as Crohn's disease, HIV/Aids, Multiple Sclerosis, and Alzheimer's.
Potential Adverse Risks
There aren't many known side effects for CBD, and most side effects from marijuana come from higher doses and long-term use.
Marijuana also affects brain development if used at an early age. When people begin using it as teenagers, it can impair cognitive functions and affect how the brain connects and communicates with other body areas.
Other adverse side effects include:
altered senses or sense of time
mood changes
impaired body function
slowed memory and thinking skills
hallucinations or delusions (high doses only)
psychosis (high doses, significant long-term use only)
Qualifying for an MMJ Card
A state-issued medical marijuana id card allows adults with certain qualifying conditions to purchase and use medical cannabis. Medical marijuana is still federally illegal but has been decriminalized or legalized in some states to treat specific qualifying ailments.
Board-certified physicians can prescribe cannabis as a treatment and recommend it to their state cannabis regulatory body to issue a medical marijuana card. Medical cannabis applicants must provide written documentation from their healthcare providers before applying for a card.
To be eligible for a medical marijuana card, applicants must suffer from one of the qualifying conditions established by their state. The qualifying conditions for medical marijuana cards vary from state to state.
The following are common conditions recognized by most states as qualifying for a medical marijuana prescription and card:
Cancer
HIV/AIDS
Epilepsy
Multiple Sclerosis or other neurological disorders
Glaucoma
Post-traumatic stress disorder (PTSD)
Chronic pain
Severe nausea
Depression
Getting a Medical Card from Leafy DOC
Leafy DOC offers a straightforward process, knowledgeable customer support, and an excellent experience. Their price is competitive without sacrificing quality, and they offer health services from a health coach even after you've obtained a medical card.
With over 10,000 patients and hundreds of consumer reviews, if you're wondering where to get a medical card fast and secure, this is the website to visit.
The Process:
Book appointment. Skip unnecessary trips to the doctor's office and make your appointment from the comfort of your home. Provide basic medical history and book your appointment.
Match with a physician. Connect with the right doctor for you and easily talk to your provider on your phone or tablet. The provider will evaluate your condition and will address your questions.
Receive your medical card. You'll receive a Physician's certification, and the Leafy DOC team will be available to address any questions you may have and support your upgraded lifestyle. If you are not approved for the card, there is a money-back guarantee.
The Price:
An online recommendation with Leafy DOC starts at 99 USD for new patients and renewals; however, the cost varies depending on the state. We suggest clicking "get started" on the website to select your state and find out more about pricing. While you're there, look at the additional offer of a personalized health coach.
How does a Medical Card Work?
A medical cannabis card is an identification card or certification used by qualified patients to enter medical dispensaries and purchase cannabinoid products to treat their symptoms. In some states, an MMJ card allows the patient to grow at home and use marijuana delivery services.
The state issues the cards, but the patient must first get a signed recommendation from a licensed health provider to qualify. Both the physician and the patient must agree that cannabis would be an effective treatment option. The patient's condition must also be an approved qualifying condition by the state before a doctor can recommend medical marijuana. With the doctor's recommendation, the patient must apply through the state and pay a registration fee, which will also vary depending on your location.
The exact process of how to get an MMJ identification card and what it allows you to buy and grow will vary depending on the specific laws and policies of the state's medical marijuana program. As cannabis legalization becomes more mainstream, the patient process continues to change, especially with more states legalizing recreational marijuana.
Renewing your MMJ Card
Most states provide medical marijuana cards that are valid for one year. After one year, medical cannabis patients must apply for renewal in their issuing state. There are exceptions like Illinois, which issue MMJ cards for three years, and Utah, which allows medical marijuana use by initial patients for three months.
The cost of renewing a medical card is typically similar to the original price of obtaining the certification. In some states, getting a card and renewal cost beyond your certificate is unnecessary. In other states, the medical card renewal cost can be up to two hundred dollars. The average price to renew a medical marijuana card is around 100 USD; however, all states differ.
How do State Programs differ?
Using different telehealth and online medical cannabis platforms makes it possible to apply for and get approved online for a medical marijuana card. Remember that you will need to prove your condition, provide medical and treatment history, etc., which may require in-person appointments before applying online. We'll go over a few MMJ state processes here.
New York
It is relatively simple to get a New York medical marijuana card online. Patients can connect with medical marijuana doctors through platforms like Leafy Mate and Leafy DOC. There will be a process to verify identity and medical needs. If approved, then patients can fill out an online application. Once approved, a patient can have a card in just a few weeks.  
Illinois
The Illinois medical marijuana card process can be done online. One will need to obtain an online certification from a physician that they have a qualifying condition. Once a medical professional identifies medical marijuana patients as qualified, individuals can go through the application process online. There are options to do this through the state website or telehealth providers.    
Oklahoma
Several platforms help patients consult with a doctor and apply for an Oklahoma medical marijuana card online. Patients will need to go through a process of consultation. That can start online and will progress differently for each person. Again, while applying for a card can be done online, in-person appointments with a medical provider may be needed beforehand. 
Ohio
Ohio medical marijuana patients can apply online, and they will need to undergo a physical health evaluation with their primary care physician. If approved, then patients can apply for a medical marijuana card. Once approved, patients will be registered with the State Board of Pharmacy.  
Michigan
It is pretty easy to apply for a medical marijuana card in Michigan. One can apply through the Marijuana Regulatory Agency online. Patients will need a recommendation from a physician before applying. That can be done by a primary provider or by consulting a medical marijuana doctor. 
Missouri
Patient registration online or in person is available for a Missouri medical marijuana card. There are a variety of platforms available to help patients apply; however, patients need to establish an in-person relationship with a primary care provider before applying as adult or minor patients.
Pennsylvania
Patients also have access to resources and online platforms to help them apply for a Pennsylvania medical marijuana card online. Once a medical condition has been established, you can do the initial certification and recertification for medicinal marijuana online. 
Virginia
In Virginia, medical marijuana patients will need a written certification from their doctor to apply. There are different ways to register through the state's website and other telehealth platforms to aid in the process. 
California
Once you have a physician's recommendation letter, you can purchase products from medical cannabis dispensaries. California Medical Cardholders also have the option to apply for a county-issued medical marijuana identification card, allowing law enforcement officers to identify them as medical marijuana users.
Connecticut
A person must be registered online at the Connecticut Department of Health's portal to participate in the Medical Marijuana Program. The doctor will enter your information in the Patient and Caregiver Registry. After the State approves your registration, they will email you a Connecticut qualifying patient ID card that you can use immediately.
Iowa
Once you receive a recommendation from the doctor, you'll register with the state and complete the Online Patient Registration Form. The state of Iowa will process your application and approve you within 3-5 business days of completion. Then, go pick up your Iowa medical card from any DMV or courthouse, and you can begin purchasing cannabis products from a licensed dispensary.
Louisiana
Several platforms help patients consult with a doctor and apply for a Louisiana medical marijuana card. Patients will need to go through a consultation process. That can start online and will progress differently for each person. While applying for a card can be done online, in-person appointments with a medical provider may be needed beforehand. 
Maine
Patients will be able to communicate with the Leafy DOC team easily throughout the process. Once you're approved by a medical professional, we'll ship your certification within five to ten business days. When you receive your Maine medical marijuana certification, you can visit dispensaries. Registration with the state of Maine is optional but not necessary.
Maryland
A person must be registered online at the Department of Health's portal to administer medical marijuana or participate in the Medical Cannabis Commission (MMCC). After the State approves your registration, your doctor will email you a digital patient ID card that can be used immediately, and a physical copy will be mailed afterward.
Massachusetts
With your custom portal, you'll be able to communicate with the Leafy DOC team easily throughout the process. You will receive a confirmation email with a unique pin and application instructions if you are approved for your medical card.
If you qualify for a medical marijuana recommendation, you will receive a PIN from the health care provider. Use the PIN to register online at the Massachusetts Medical Use of Marijuana Program website. You must also include a current government-issued ID and a current, accepted photograph in the application. It's free to enroll in the marijuana program online system.
Minnesota
Once certified, you will receive an email from the state with your online registration link for the Medical Cannabis Patient Registry. Minnesota does not issue physical medical marijuana cards but a medical marijuana certification instead. Once you have the MMJ certification, you can visit Minnesota dispensaries and purchase medicinal cannabis products.
Montana
If the doctor approves the condition and writes an MMJ recommendation, the patient must register and pay the state application fee online via the TAP Portal. After the State approves your registration, a temporary medical marijuana card will be issued to the patient through their TAP Portal license dashboard.
New Jersey
Log in to the New Jersey Department of Health website and register as a patient using your medical marijuana certification from Leafy DOC and the required documents. After the State approves your registration into the New Jersey medical marijuana program, they will mail you a patient ID card within fourteen business days. 
Texas
In Texas, medical cannabis patients will need a written certification from their doctor to apply for an MMJ card. There are different ways to register through the state's website and other telehealth platforms to aid in the process.
West Virginia
Once you have the recommendation from a West Virginia medical marijuana doctor, you must gain approval from the state before visiting a dispensary. Once approved, you can download a digital copy of your MMJ card from the state website. The approval process takes 30-60 days, and the WV medical card validates for one year.
Washington D.C. 
Our licensed physicians will evaluate your qualifying condition, address your questions and concerns, and then provide a recommendation for medical cannabis via email. After the doctor approves you, you will receive a personal patient ID. You'll use it to register with the DC DOH to complete your application online or in person at a dispensary.  Once approved and registered with the DOH, you'll wait for your card to come in the mail in two to three weeks.
Purchasing Medical cannabis Products
Once an applicant obtains a medical marijuana card, purchasing medical marijuana is relatively simple. Visiting a local medical marijuana dispensary or provisioning center and speaking with a budtender are recommended. Discussing a specific condition and the desired outcome with a trained professional will allow cannabis patients to identify the ideal cannabis strains to address their ailment.
For those facing transportation or mobility challenges, online medical marijuana purchasing and medical marijuana delivery present viable options. Leafy Mate allows medical marijuana patients to locate dispensaries in their local community or elsewhere, depending on travel needs or restrictions.
Conclusion
While the medical marijuana id card process is different for most states, there are similarities among most locations. As a first step, we recommend that you reach out to us so that we can guide you along the MMJ process. Leafy DOC can help you schedule the appointment and answer any questions that may come up. Once you have been approved for a medical cannabis card, you can also chat with a personalized health coach that will be able to offer advice and comfort throughout the journey within your state's medical marijuana program.
Last Updated: December 19, 2022
Get Your Medical Card
Connect with a licensed physician online in minutes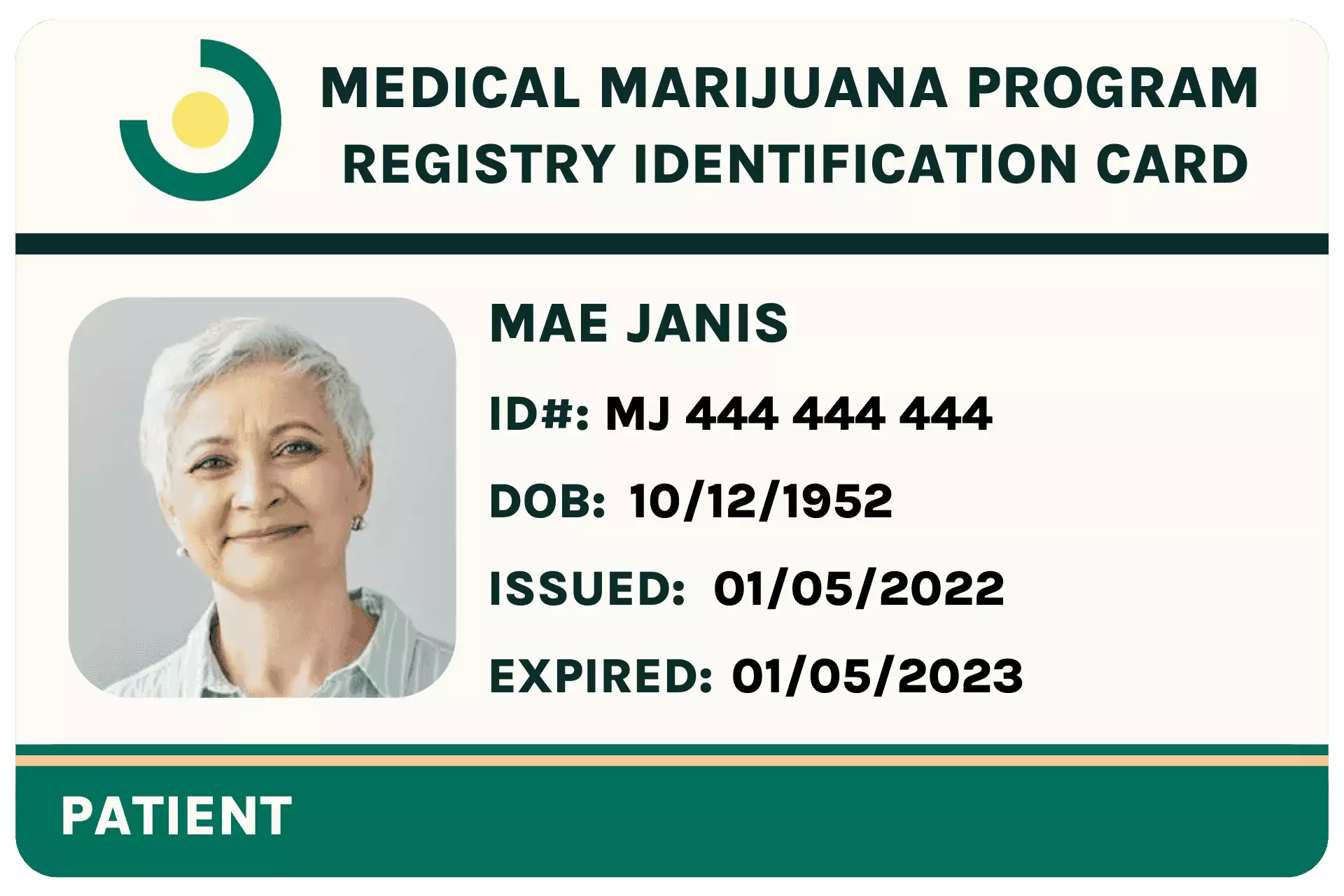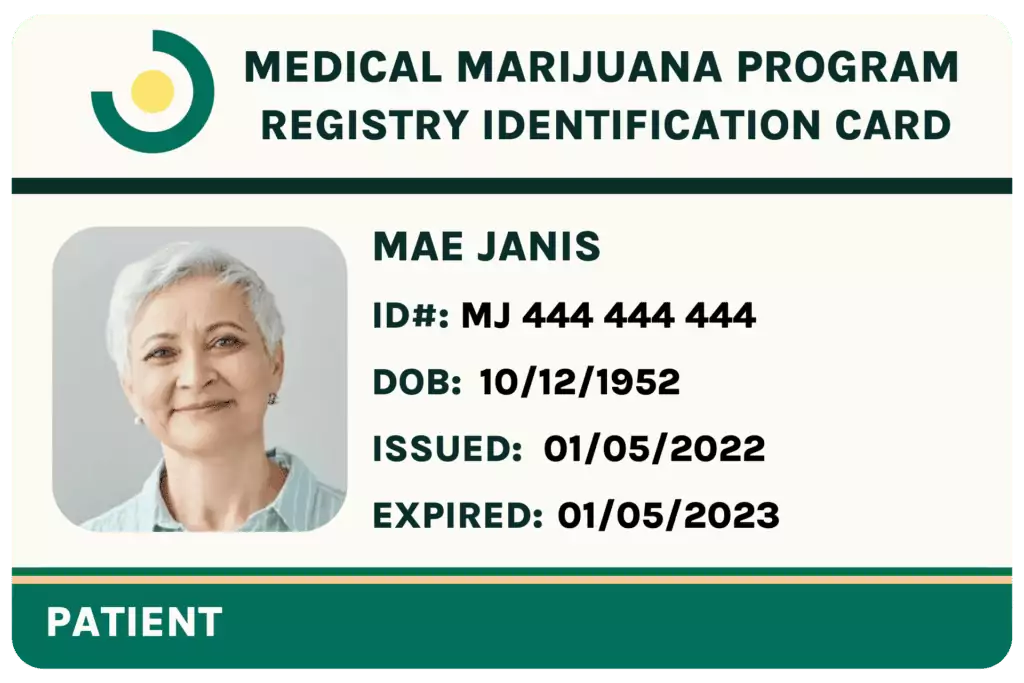 Like This Article?
Share with your friends
Keep Reading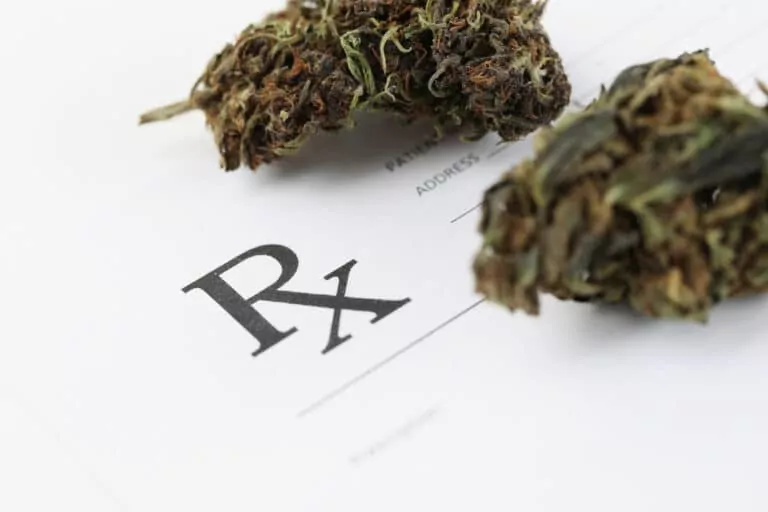 Looking for information on medical marijuana cards? This blog article covers everything you need to know, from what a medical marijuana card is to how to get one.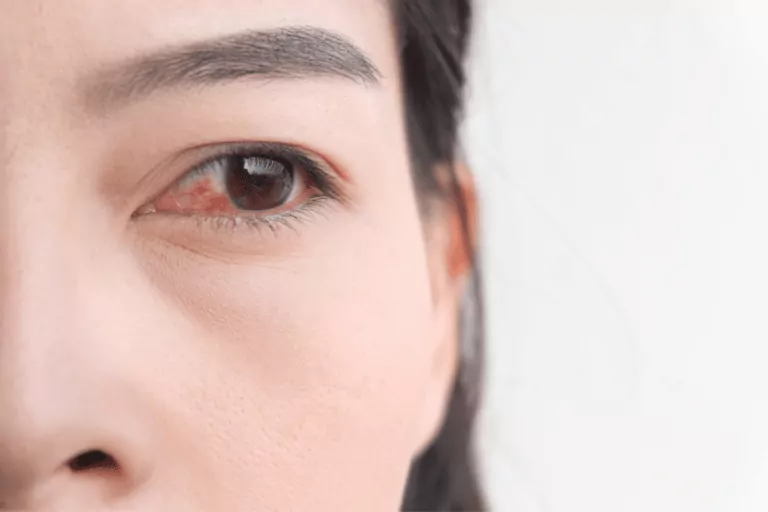 Weed is known to cause bloodshot eyes, but why? This article dives into the science behind why weed makes your eyes red.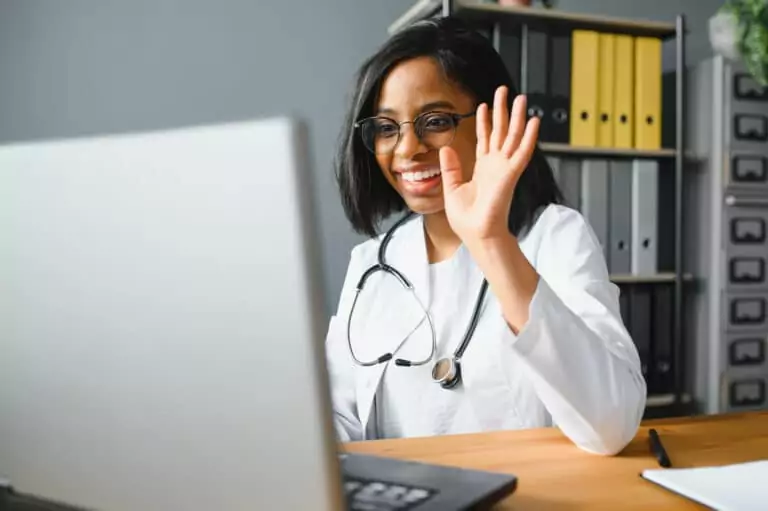 If you are looking to apply for a medical card online, look no further! We will help you through the process quickly and easily.