The Missouri cannabis industry has changed a lot since the early 2000s, specifically in the last few years. In 2020, legal medical marijuana dispensaries opened. In 2023, the recreational market began to thrive after voters elected to legalize the adult use of marijuana for those over 21 years old. This article will cover how the industries have changed and the current cannabis climate in Missouri. We'll also answer some essential FAQs to help you along the way.
Missouri MMJ Law Timeline
2004: Local decriminalization began in the city of Columbia, MO.
2014: Missouri lawmakers amended the criminal code to reduce marijuana possession penalties with Senate Bill 491; CBD oil with low THC was legalized
2017: Kansas City amended local laws regarding the possession of up to thirty-five grams of marijuana for adults age 21 and older to a civil offense punishable by a 25 USD fine.
2018: Missouri residents passed Amendment 2 to legalize medical marijuana use by adults in the state.
2020: The state began awarding licenses to dispensaries, labs, manufacturers, and growers; the first dispensary opened in Missouri
2022: Legal Missouri 2022 sponsored Amendment 3, a ballot initiative allowing adults 21 and older to possess, purchase, and privately grow cannabis. The ballot measure also ensures the expungement of non-violent cannabis-related offenses and adds a six percent tax on cannabis sales to help fund court costs and legal fees for those needing it.
2023: Missouri recreational dispensaries opened in February 2023. The state has already seen eight million in sales from the first weekend, with more to come as adult-use dispensaries are allowed to open safely.
Get Your Missouri Medical Marijuana Card Today!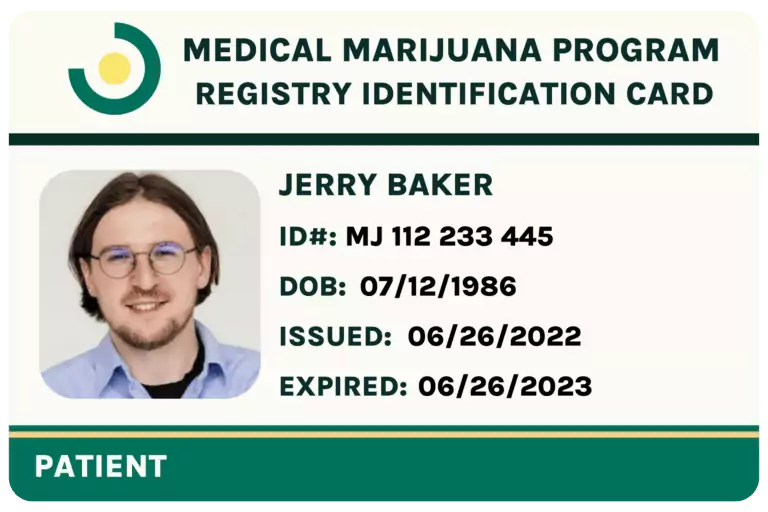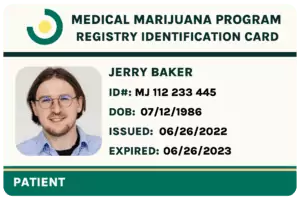 A Rundown of Missouri Cannabis Laws
The new cannabis law changes some critical components in several areas of the marijuana business. From growers and manufacturers to dispensaries, MMJ patients, and adult-use consumers, there are some things you'll want to be aware of.
Cannabis Inventory Management
The basics of managing inventory in compliance with Missouri cannabis laws include the following:
You'll need to designate someone at your dispensary to handle inventory.
The Missouri Department of Health & Senior Services has final oversight and auditing power.
Missouri dispensaries use the National Type Evaluation Program-approved scale.
Inventory and medical marijuana sales must be recorded within Metrc, the state-approved track-and-trace software.
Dispensary Licensure
All facilities cultivating, manufacturing, selling, transporting, or testing medical marijuana must be licensed. All 192 available dispensary licenses in Missouri have been granted.
Applying for a dispensary license in Missouri includes the following:
A 3,000 USD non-refundable fee is required to apply for a dispensary license.
Dispensaries must pay 10,373.22 USD annually for the dispensary license. The Missouri DHSS is responsible for approving dispensary licenses.
You can potentially apply for and receive five dispensary licenses, three cultivation licenses, or three manufacturing licenses.
Missouri cannabis – Potential Penalties & Fines
Missouri cannabis laws prohibit the following:
A medical marijuana card can be revoked, along with a 200 USD fine, if caught with over four and up to eight ounces of cannabis.
A 5,000 USD fine is enforced for improperly packaged cannabis products.
Extracting resin with combustible gases or other hazardous materials without a MIP license in a fine of 10,000 USD.
Possession of ten grams or less of medical marijuana by a non-patient is punishable by a 500 USD fine.
Missouri Marijuana Purchase & Possession
Qualified patients or caregivers may purchase medical marijuana up to an ounce/ eight grams, along with cannabis plants, seeds, or clones.
MMJ Patients can exceed the purchase limits if they receive approval from two physicians.
MMJ Patients can't purchase seeds or clones without authorization to cultivate.
MMJ patients can have up to six flowering marijuana plants and up to a ninety-day supply of dried flower or concentrates.
Cannabis Delivery Services in Missouri
The "Pizza Truck Model" is allowed for cannabis delivery with the following regulations:
Payment must be received before the cannabis is delivered.
The vehicle has to be secure with lockboxes for payment and cargo.
Vehicles can't be marked to indicate medical marijuana is being transported.
GPS tracking and video monitoring are required in the delivery vehicle.
Missouri marijuana Labeling & Packaging
Labeling and packaging requirements include the following:
Medical marijuana products must be clearly labeled in large font.
"Warning: cognitive and physical impairment may result from the use of marijuana" should be included in relatively large font.
Packaging should not appeal to minors.
Packaging must be opaque, resealable, and complex to open for children.
Packing can't overly boast health benefits.
Packaging must be tagged for the Metric system. 
MMJ Labels Should Include the following:
Total weight of the package
Recommended Dose & Concentration per dose
Instructions for use.
Estimated time of effects
Active and inactive ingredients
The name of the cultivator or manufacturer
'Best By" date
Missouri Marijuana Laws FAQS
Here, we'll answer some of the most prominently asked questions about Missouri medical and recreational marijuana laws.
Is weed legal in Missouri?
Medical and adult-use cannabis is now legal in Missouri. Any adult 21 and older can legally purchase medical marijuana or visit a licensed recreational dispensary. Cannabis remains punishable by the federal government; however, they tend to honor local laws unless on government property or suspected of selling/trafficking.
What Are The Qualifying Conditions For Medical Marijuana In Missouri?
Missouri residents with the following qualifying conditions can apply for a Missouri medical license for cannabis:
Alzheimer's disease
Any terminal illness
Autism
Cancer
Persistent pain, Chronic pain/neuropathy
Epilepsy
Glaucoma
Hepatitis C
HIV/AIDS or an acquired immune deficiency syndrome
cachexia or wasting syndrome
Huntington's disease
IBS (Inflammatory bowel disease)
Intractable migraines
Lou Gehrig's disease
Multiple Sclerosis
Opioid substitution (physical or psychological dependence)
Persistent muscle spasms
Post Traumatic Stress Order (PTSD)
debilitating psychiatric disorders
Tourette syndrome
Sickle cell anemia
Seizures
In a physician's professional judgment, any other chronic medical condition that may be alleviated by marijuana, especially when prescription medication has not been working.
Where Can I Purchase Missouri Medical Marijuana?
Once registered for the Missouri Medical Cannabis program and received your ID card, you may wonder what's next. Once you've received your medical marijuana card, you can purchase cannabis at licensed dispensaries. Most Missouri dispensaries offer a wide variety of medical marijuana products to choose from, including:
Flower and Pre-rolls
Edibles
Tinctures
Extracts
Topical Creams
Patches
Who can apply for the Missouri medical marijuana program?
Missouri residents over 18 with an approved recommendation can apply for a medical marijuana card. There are certain exceptions for patients under 18 with approval from a legal guardian.
What is the tax rate on medical marijuana in Missouri?
Any adult-use cannabis is subject to a six percent tax rate in Missouri.
Who approves medical marijuana licenses in Missouri?
The Missouri Department of Health and Senior Services (DHSS) regulates the state's medical marijuana program. They're responsible for reviewing, approving, and monitoring the licensure process for all medical marijuana purchased.
How much weed can I buy in Missouri?
Registered patients can purchase four ounces of cannabis flower products every thirty days. This is equivalent to one ounce of dried, unprocessed marijuana, eight grams of cannabis concentrate, or 800mg of THC-infused products. There is a separate legal limit for the recreational marijuana industry. Cannabis customers can purchase up to three ounces per recreational weed transaction.
What will be required for a consumer to purchase from an adult-use dispensary?
Consumers must present a valid government-issued photo ID when purchasing adult-use products at a licensed Missouri dispensary. Dispensaries are not allowed to sell marijuana without seeing an ID.
What track-and-trace system does Missouri use?
Missouri uses Metrc as its state tracking system in partnership with the Missouri Department of Health & Senior Services.
I am not a qualifying patient. Can I grow marijuana?
Anyone with an approved consumer personal cultivation identification card, not just qualified patients, is authorized to cultivate cannabis plants for personal, non-commercial use within their residence.
When can I apply for my consumer personal cultivation identification card?
The Missouri Department of Health & Senior Services began accepting applications for personal consumer cultivation on February 6, 2023. More information will be made available on their website- http://cannabis.mo.gov
What does the State of Missouri do with the revenue from cannabis sales?
Sales tax profits from adult-use cannabis will first go to the Missouri Department to operate the MMJ program. The remainder goes towards expunging certain marijuana offenses; the Missouri veterans commission for health care; the Missouri public defender system to provide legal assistance to low-income residents; and local governments that tax retail marijuana sales.
Who can certify a qualifying patient for medical marijuana in Missouri?
Under the Missouri medical marijuana bill, qualifying patients may be certified by an MD, DO, or a licensed nurse practitioner.
Do I need proof of Missouri residency to apply for a Missouri medical marijuana patient ID?
Not anymore. The newly passed Missouri MMJ laws no longer require proof of Missouri residency to complete the patient application process for medical cannabis.
What documentation is required to apply for a caregiver ID card?
Primary caregiver applications require a legible copy of the government-issued photo identification card, a digital photo in which the applicant's face can be seen clearly, and either a patient authorization form or written consent of the legal guardian of a minor patient. The patient authorization form is available on their website-https://health.mo.gov/safety/cannabis/patient-services.php
How many approved caregiver ID cards can one individual hold?
An individual that is a licensed primary caregiver can care for up to six separate patients at once.
What documentation is required to apply for a patient MMJ card?
First, you'll need a physician or nurse practitioner certification less than thirty days old. The healthcare provider must submit it on behalf of the qualifying patient. You'll also need a legible copy of the qualifying patient's government-issued photo identification card; and a digital photo in which the applicant's face can be seen without filters, hats, sunglasses, etc.
Get your Missouri Medical Marijuana Card Today!
How long are medical marijuana cards valid?
Patient and caregiver applications processed after December 8, 2022, are valid for three years. Any cards approved before that date are good for one year until renewal. After renewal, they will also be approved for three years.
How long are consumer cultivation cards valid?
Consumer cultivation applications processed after December 8, 2022, are valid for three years. Any cards approved before that date are good for one year until renewal. After renewal, they will also be approved for three years.
Can I be a patient or consumer if I'm on Probation/Parole?
Per the Missouri Department website, Sections 1 and 2 of Article XIV provide protections for patients and consumers on probation or parole and are subject to their local agencies and courts to make those decisions.
Can employers have policies related to employing patients and consumers who use marijuana?
Per the Missouri Department website, Sections 1 and 2 of Article XIV provide protections for patients and consumers for employment-related issues outside the department's authority. They are subject to agencies with jurisdiction over their employment-related matters. An attorney should be consulted for further guidance.
Does the new law include any provisions for de-criminalizing certain marijuana-related offenses?
Yes. The new Missouri cannabis laws include a provision to allow certain non-violent marijuana convictions to be petitioned for the expungement of criminal records by Missouri residents. Contact a local attorney for further guidance on expunging a cannabis-related criminal misdemeanor.
Final Thoughts
Missouri has made massive strides in the past few years toward a legal and fair statewide cannabis industry. The medical marijuana industry is booming, and the recently opened recreational dispensaries have brought in over eight million dollars in revenue in a single week. Whether you are a current MMJ cardholder, curious about the process, a recreational user, or want to home-grow your own marijuana, Missouri offers a pathway to all of the above. Leafy DOC can help connect you to the right place!
Last Updated: July 26, 2023
Get Your Medical Card
Connect with a licensed physician online in minutes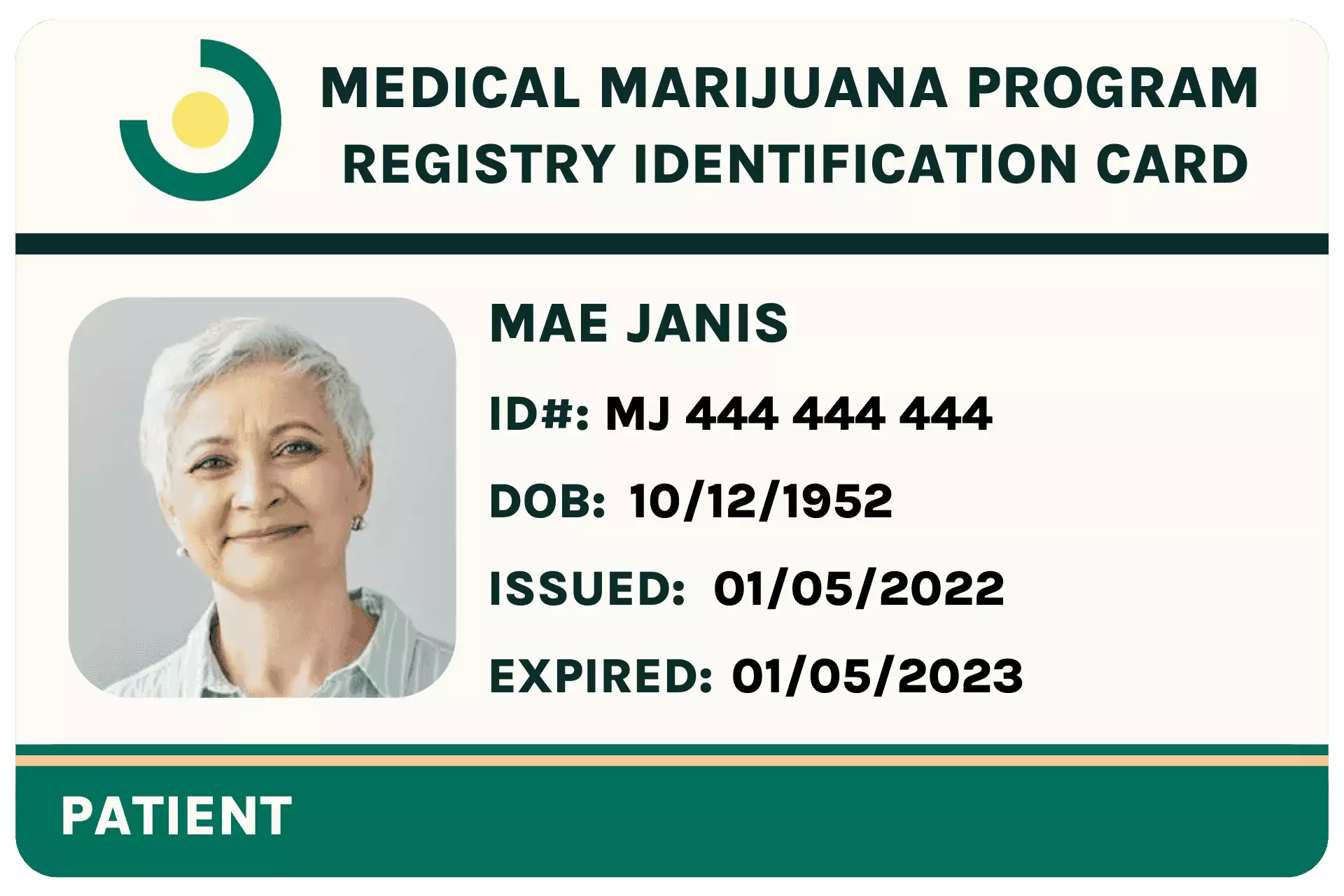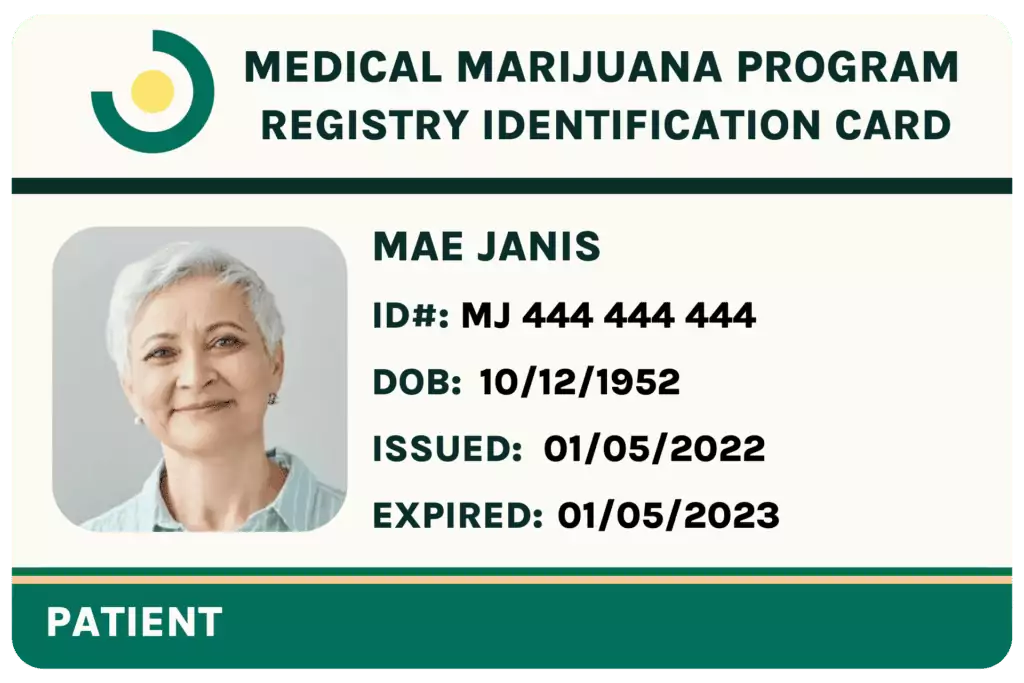 Like This Article?
Share with your friends
Keep Reading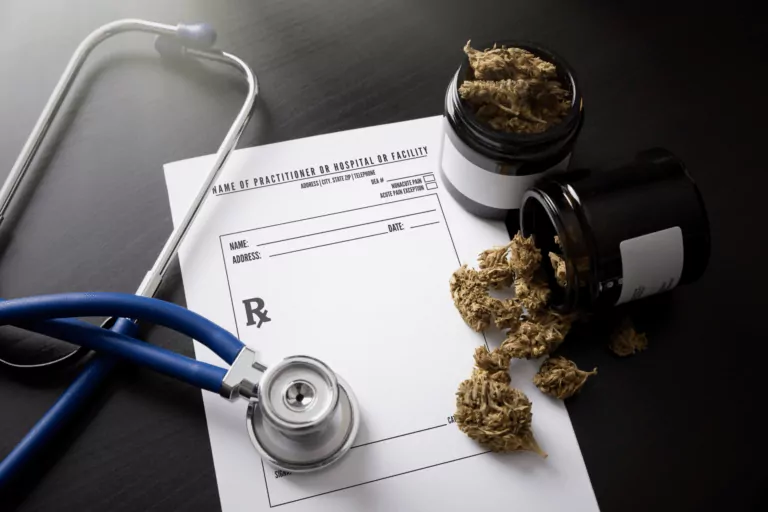 Stay informed about the latest medical marijuana news and developments in New York State. Learn about the laws, regulations, and FAQs. Get answers now!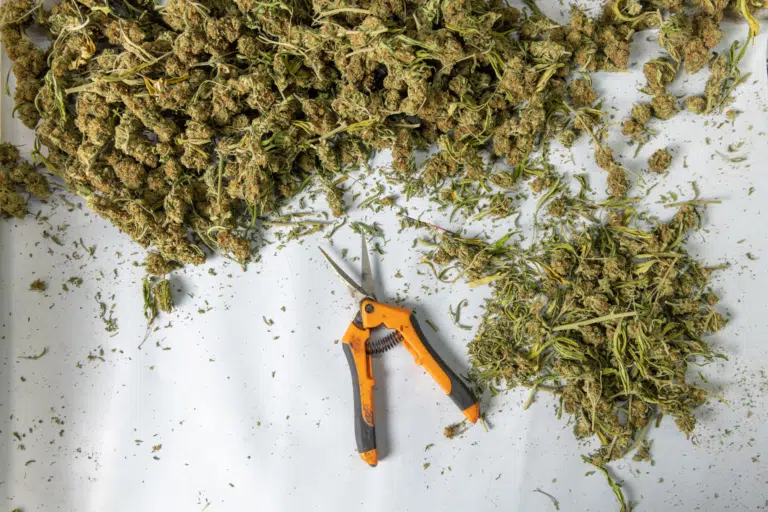 Don't throw away all that marijuana trimming! Learn how to use your leftover leaves and stems to create delicious edibles, make homemade extracts, and more.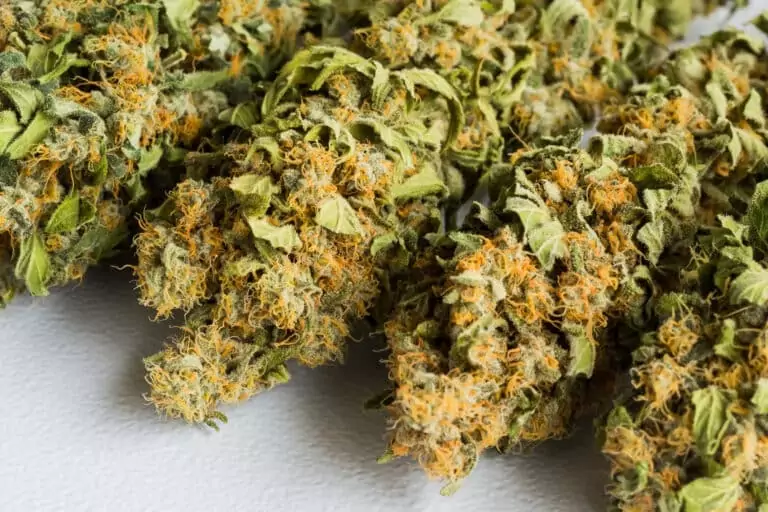 Weed, also known as marijuana, has been used for centuries for its medicinal properties. But what are the effects of weed on your health?