The Missouri cannabis industry has evolved significantly in the last few years. In 2020, legal manufacturing facilities and medical marijuana dispensaries opened. In 2023, the recreational cannabis market officially opened for business after voters elected to legalize the adult use of a marijuana product for adults over 21 years old.
Get Your Missouri Medical Marijuana Card Today!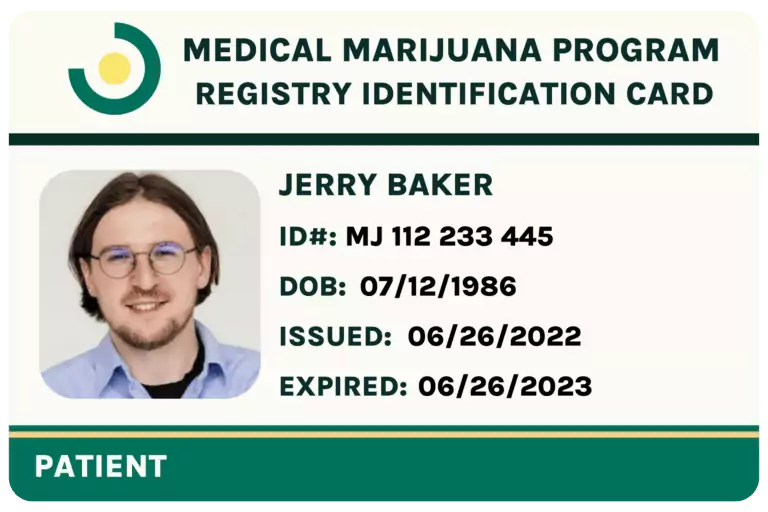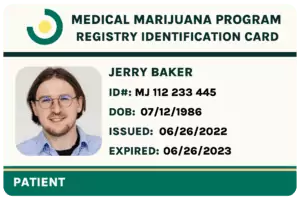 Shopping at a Missouri MMJ Dispensary
Once registered for the Missouri Medical Cannabis program and received your I.D. card, you may wonder what's next. There are a few ways to obtain legal, medical marijuana in Missouri as a qualified patient.
Once you've received your medical marijuana card, you can purchase medicinal cannabis at licensed medical marijuana facilities under Missouri law. Most Missouri dispensaries offer various medical marijuana products, from dried buds to tinctures and topicals.
Missouri patients must be 18 or older to visit a medical marijuana dispensary. Only those with a valid state-issued driver's license, Government ID can apply for a patient id number and a license to consume medical marijuana.
Medical Marijuana Laws in Missouri FAQ
How Can I Become a Primary Caregiver?
Per the Missouri Department of Health & Senior Services, a primary caregiver is an adult over 21 who can legally purchase, transport, educate, and administer medical cannabis to medical marijuana patients with a valid medical card.
Over thirty states have legalized medical marijuana programs, allowing primary caregivers to assist qualified patients and purchase marijuana-infused products for their patients. In these locations, state legislation provides legal protection for the patient and the caregiver from criminal penalties.
In Missouri, the caregiver and patient must be able to provide proof of residency with a valid driver's license or I.D. card. The caregiver must be added to the patient's medical cannabis application as the primary caregiver to purchase and possess medical marijuana for the patient. The cost of a caregiver application in Missouri is approximately 26 USD.
A qualified MMJ patient may have up to two registered caregivers who are at least 21 years old and are residents of Missouri. Caregivers are allowed to assist three patients at once.
Types of Medical Cannabis Products
There are various options offered at Missouri's licensed dispensaries; let's explore the most popular types of marijuana-infused products.
Missouri Medical Marijuana Dispensaries Typically sell:
Dried flower
Pre-rolls
Edibles
Topical creams, gels, rubs, balms
Tinctures
Vape cartridges
What is a cannabis pre-roll?
A pre-roll is a ready-to-go joint filled with dried flower that you can buy from a dispensary. It is an easy option for beginners or those with medical conditions that don't allow them to roll their own joints.
How to Roll a Joint
A cannabis joint, also known as a marijuana cigarette, is one of the most tried and true ways to consume cannabis. Any experienced joint roller can make it look easy, but the truth is it can take quite a bit of practice to master the art of rolling a joint. Here is the basic steps.
First, you'll need rolling supplies, including joint paper, a grinder, a crutch, and maybe even a rolling tray. Grab your flat rolling tray and lay out your supplies. If you don't have pre-made crutches, begin by rolling your crutch. This is as simple as ripping or cutting a rectangle off an index card or thin cardboard and rolling it into a cylinder shape. Place that to the side, and begin grinding your weed.
Now that you're weed is ground, place your crutch in your paper. The paper should have the shiny glue side on top and facing you. Now, evenly distribute the weed into the paper. You can massage the paper back and forth in a rolling motion until the joint starts taking shape.
Next, you will fold the paper over the crutch and continue rolling slowly. If you've done this correctly, you should have the cone shape of the joint and a tiny sliver of extra paper with the glue strip exposed. Lick the glue strip softly like an envelope, then slowly seal the joint. Once it's sealed, gently tap the joint on the table to ensure the weed is concentrated in the joint. Finally, with all the weed packed in, take the excess paper at the top and twist it up to close the joint. Congratulations, you now know how to roll a joint.
A few of our top MMJ dispensary recommendations include the following:
Bloom Medicinals
Kind Goods
Flora Farms
Jane's Dispensary
N'Bliss Cannabis
Do I Qualify for a Missouri Medical Marijuana Card?
A Missouri resident must have medical history showing a qualifying medical condition diagnosis that allows medical marijuana doctors to recommend them as a patient that can legally obtain medical marijuana.
Missouri residents with the following qualifying conditions can apply for patient registration and a Missouri medical card:
Any terminal illness
Cancer
Persistent, chronic pain
Glaucoma
Hepatitis C
cachexia or wasting syndrome
Huntington's disease
Inflammatory bowel disease
Intractable migraines
Lou Gehrig's disease
Opioid substitution
Parkinson's disease
Persistent muscle spasms
debilitating psychiatric disorders
Tourette syndrome
Sickle cell anemia
Seizures
Leafy DOC can connect you with a licensed medical marijuana doctor in minutes. You can easily chat with a trusted provider on a smartphone, computer, or tablet via phone or video. Our licensed physicians will evaluate your qualifying condition, address your questions and concerns, and provide the physician certification form if approved.
Log in to the Missouri Department of Health website at https://health.mo.gov/safety/medical-marijuana/ and register as a patient using your medical marijuana certification and the required documents. After the state approves your registration, they will email you a downloadable patient I.D. card you can print. Once you have the MMJ card, you can visit Missouri dispensaries and purchase a marijuana-infused product.
We also offer access to knowledgeable and helpful customer support and a personalized health coach to guide you before and after the MMJ card process. Our mission at Leafy DOC is to provide a seamless customer experience, educate medical patients about cannabis, and ultimately help people get medical cards to visit a Missouri dispensary legally.
Last Updated: July 26, 2023
Get Your Medical Card
Connect with a licensed physician online in minutes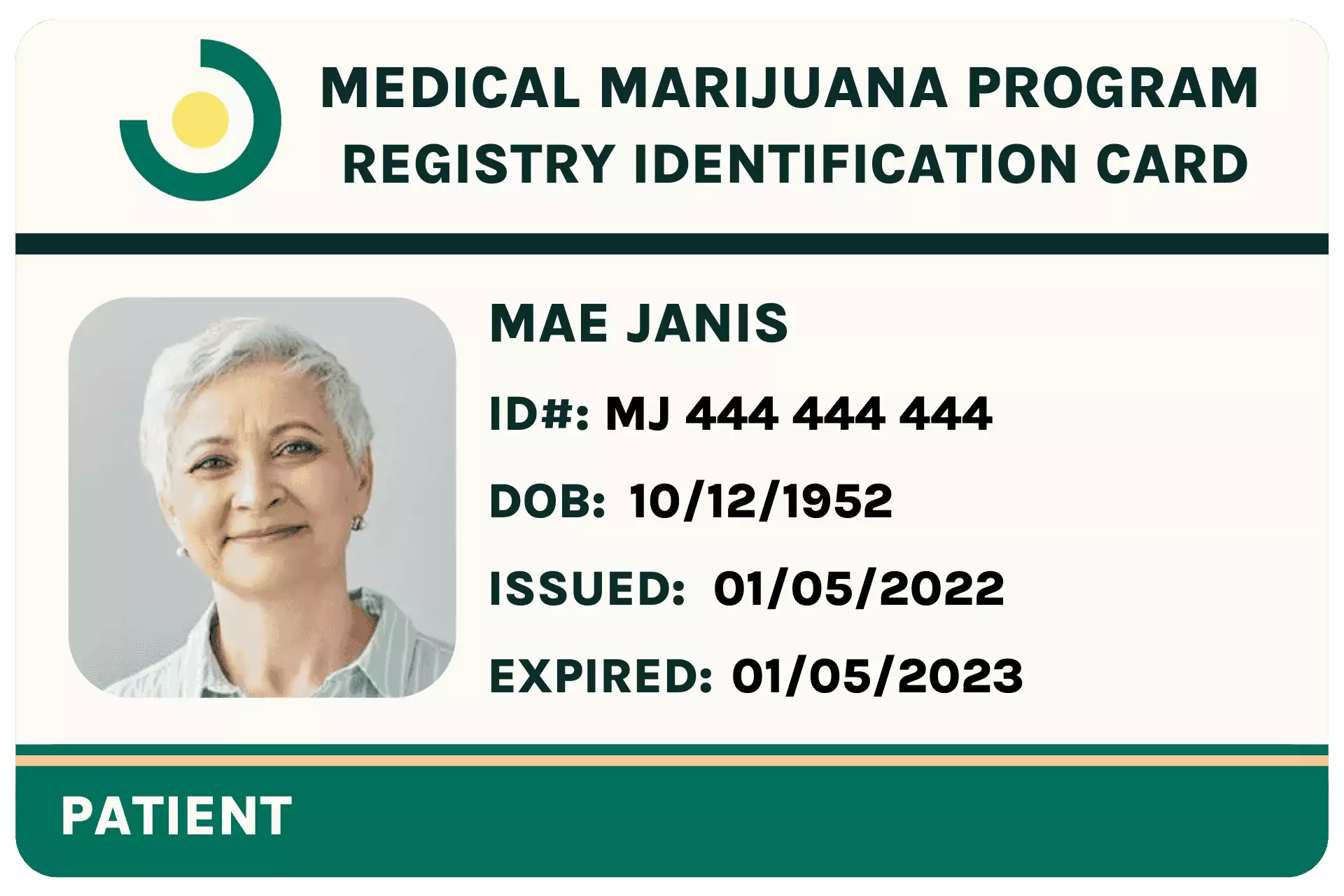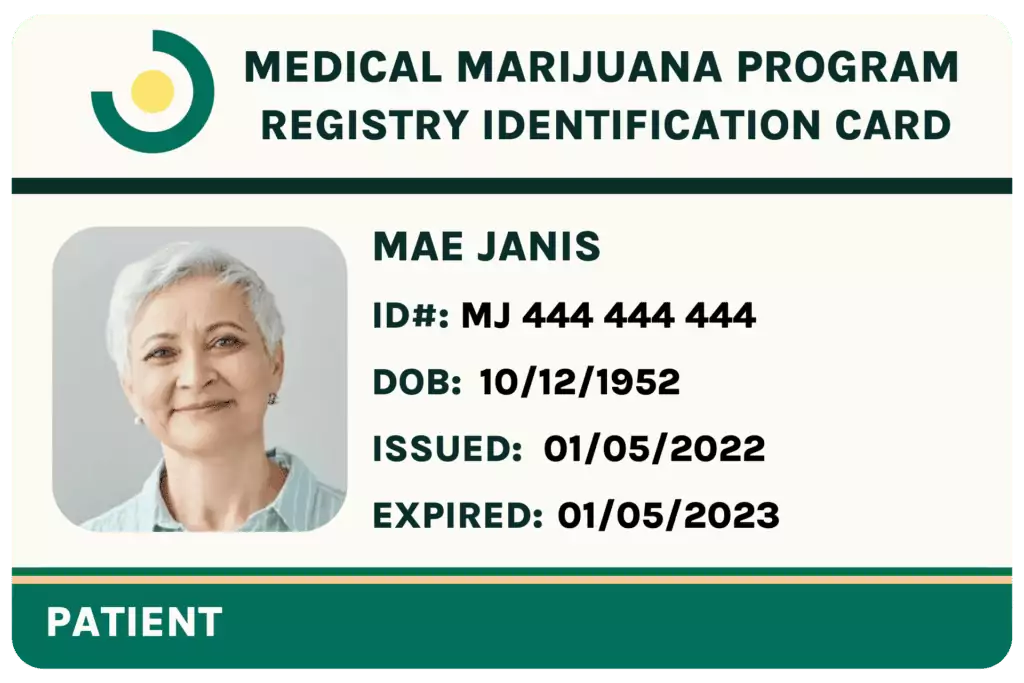 Like This Article?
Share with your friends
Keep Reading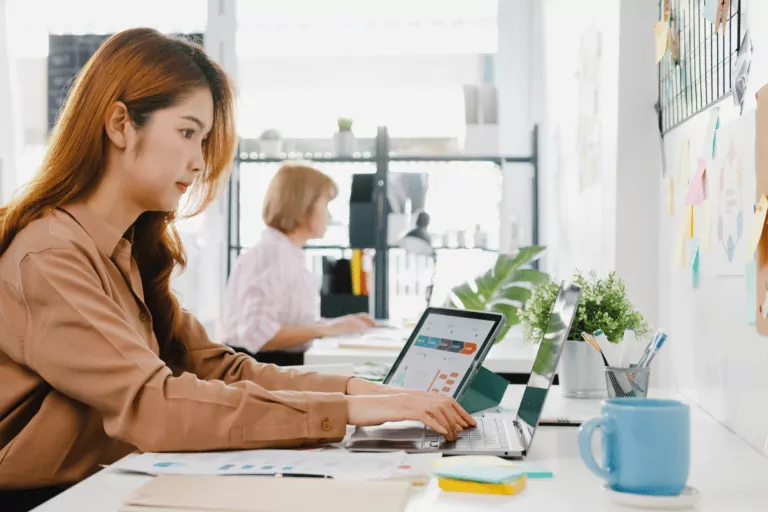 Discover the top 12 cannabis strains to help you stay productive and focused. Find out which strain is best for your needs and learn how to use it to maximize productivity.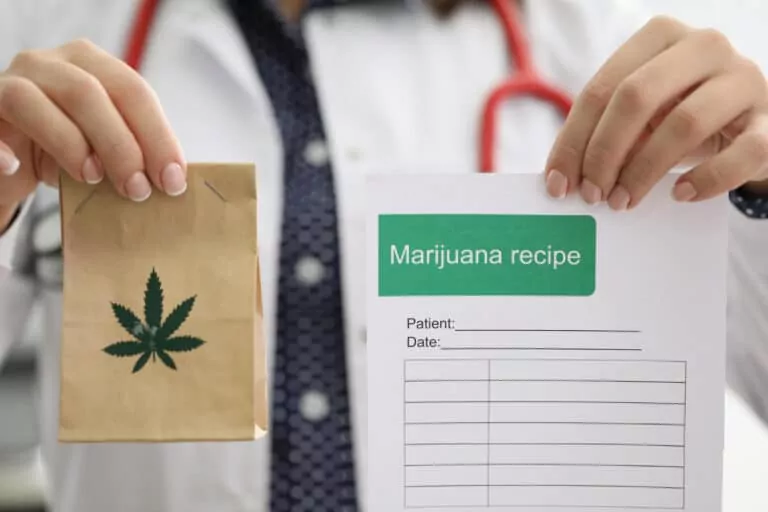 Explore the many ways Missouri medical marijuana can improve your health and quality of life. Learn about different strains, usage, and benefits. Get started now!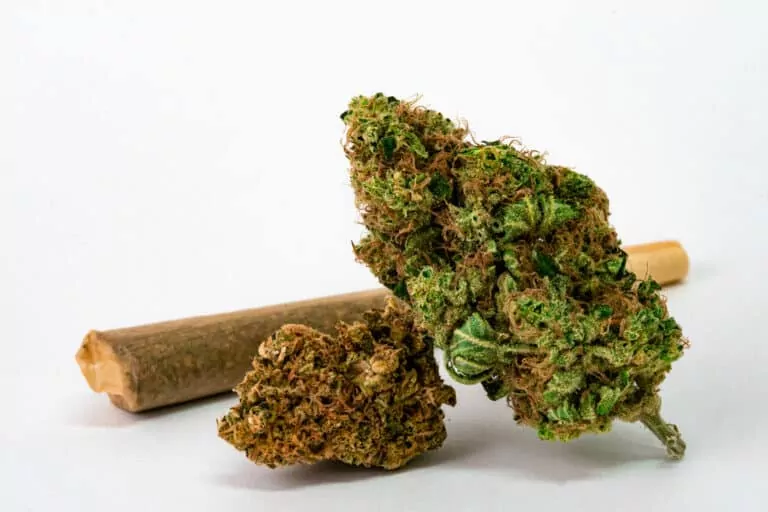 Smoking vs. Edibles: Which is better? A look at the pros and cons of each method of consuming cannabis.