Find a Qualified PA Medical Marijuana Doctor Near You
by Haley Mills · March 23, 2023
Get connected with a qualified medical marijuana doctor in PA. Learn what to expect during an appointment and how to get started. Book now!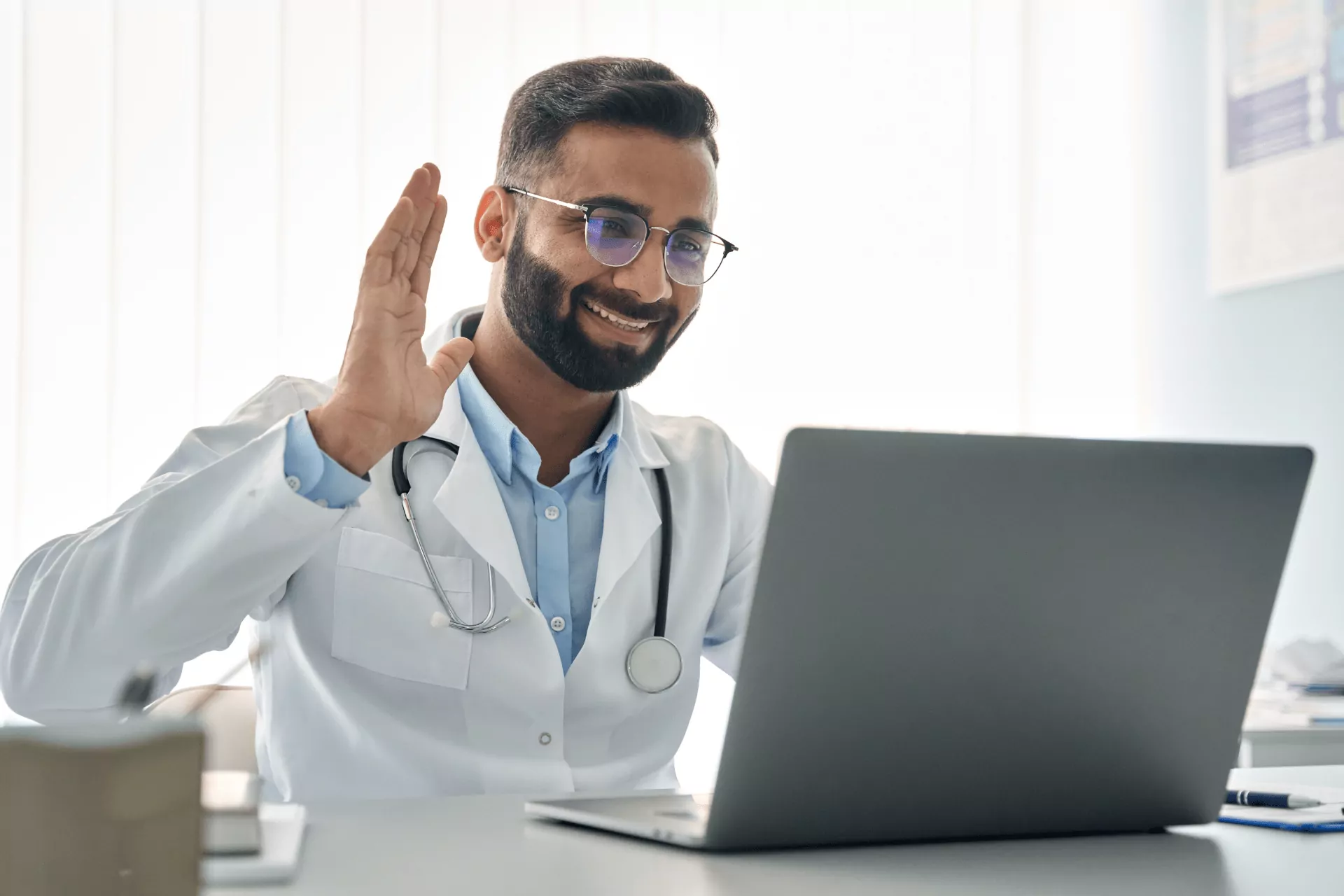 Leafy DOC can help connect you with a licensed Pennsylvania medical marijuana doctor. Not only can we provide that connection, but we offer assistance and guidance to potential and current cardholders on how to apply, renew, and use their certifications in the best way. This article will guide you through that process and answer some essential questions.
Getting Your Pennsylvania Medical Marijuana Card
There are five main steps to getting your Pennsylvania medical cannabis card. We'll cover what you'll need, how to connect to an MMJ doctor, register with the state, and use your MMJ license once approved.
Step 1: What You'll Need
Pennsylvania law requires all qualified residents to obtain a patient certification with the State before being allowed medical marijuana use.
Patient ID card Requirements are as follows:
A Pennsylvania medical marijuana patient must be 18 or older to visit a medical marijuana dispensary.
Only those who can prove PA residency can apply for a patient id number and a license for Pennsylvania's medical marijuana program (valid Pennsylvania driver's license, Government ID)
A Pennsylvania resident must also have medical history showing a diagnosis that qualifies a doctor to recommend them as a patient that can legally obtain medical marijuana.
Step 2: Connect to Medical Marijuana Doctors in P.A.
You'll need a physician or nurse practitioner certification under thirty days old. The healthcare provider must submit it on behalf of the qualifying patient. You can schedule your evaluation from the comfort and convenience of your home.
Submit an intake form with personal details and a summary of your medical records; then, Leafy DOC will help you book an on-demand telehealth appointment or schedule a convenient time for later. An online recommendation with Leafy DOC is available at a competitive price for new patients and renewals in Pennsylvania. If you are not approved, there is a money-back guarantee.
Connect with licensed PA medical marijuana doctors in minutes and easily chat with your provider on a smartphone, computer, or tablet via phone call or video. Our licensed medical marijuana doctor determines your qualifying condition, addresses your questions and concerns, and provides the physician certification form if they choose to prescribe medical marijuana.
Step 3: Register with the Pennsylvania Department of Health
A person must first be registered online at the Department of Health's portal to administer medical marijuana or participate in the Medical Marijuana Program. Register as a patient or caregiver at www.medicalmarijuana.pa.gov.
Step 4: Receive Your Medical Marijuana License
After the Pennsylvania Department of Health approves your registration within thirty days, they will email you a downloadable patient I.D. card you can print. A hard copy will be mailed within ten business days. Once you have the MMJ card, you can visit New York dispensaries and purchase medicinal cannabis products.
Step 5: Visit a Licensed Medical Cannabis Dispensary
There are various options for medical cannabis products offered at Pennsylvania-licensed dispensaries, including the following:
Topical products-creams, gels, rubs, balms
Tinctures
Concentrates
Vape cartridges
FAQs- Pennsylvania MMJ
Let's answer some top questions from potential and current MMJ cardholders.
What are the Qualifying Conditions in Pennsylvania?
A medical marijuana patient with the following qualifying conditions can apply for the PA medical marijuana program and receive a valid medical marijuana card:
Amyotrophic lateral sclerosis.
Anxiety disorders.
Autism.
Cancer, including remission therapy.
Chronic Pain.
Crohn's disease.
Damage to the nervous tissue of the central nervous system (brain-spinal cord) with an objective neurological indication of intractable spasticity and other associated neuropathies.
Dyskinetic and spastic movement disorders.
Epilepsy.
Glaucoma.
HIV / AIDS.
Huntington's disease.
Inflammatory bowel disease.
Intractable seizures.
Multiple sclerosis.
Neurodegenerative diseases.
Neuropathies.
Opioid use disorder for which conventional therapeutic interventions are contraindicated or ineffective, or adjunctive therapy is indicated in combination with primary therapeutic interventions.
Parkinson's disease.
Post-traumatic stress disorder.
Severe chronic or intractable pain of neuropathic origin or severe chronic or intractable pain.
Sickle cell anemia.
Terminal illness.
Tourette syndrome.
What are some of the top MMJ doctors in Pennsylvania?
Allegheny Adam Rothschild, M.D. 3212 Main St. Homestead, PA
Aleksandr Mikhaylovskiy, M.D. 575 Coal Valley Rd. Jefferson Hills, PA
Brian Schwab, D.O. 651 Holiday Dr. Pittsburgh, PA
Michael Fishman, M.D. 460 Creamery Way Exton, PA 19341
Keyur Patel, D.O. 2 Gateway Center 603 Stanwix St. Pittsburgh, PA
Naseh Nawabi, M.D. 1517 Electric Ave. Pittsburgh, PA
Valerie Riley, M.D. 3445 High Point Blvd. Bethlehem, PA
Richard Magill, M.D. 200 Fleet St. Pittsburgh, PA
Who can certify a qualifying patient for medical marijuana in Pennsylvania?
Physicians recommending medical marijuana in Pennsylvania must register with the health department. You can find an approved physician on their website if your current physician is not registered for the state's medical marijuana program.
How much Medical cannabis can I purchase?
Medical marijuana patients can possess a 90-day supply of cannabis-infused pills, oils, topical ointments, tinctures, or liquids. In April 2018, the state Health Secretary authorized dispensaries to offer herbal cannabis for vaping, following an advisory board recommendation. This rule change permits medical cannabis patients to vaporize herbal cannabis, but the law prohibits smoking dried buds.
How many Growers and Dispensaries are approved in PA?
Up to twenty-five growers and processors and as many as fifty dispensaries are approved to distribute products for medical marijuana use.
Can a medical marijuana patient grow cannabis?
Not currently. Residents with a Pennsylvania medical cannabis card, nor those with a medical marijuana caregiver card, are not allowed to cultivate marijuana at home.
How long do Cards for Medical Marijuana Treatment last?
In Pennsylvania, medical cannabis cards are valid for one year from the date they are issued. Patients who wish to continue using medical cannabis must renew their card annually by submitting a renewal application to the Pennsylvania Medical Marijuana Program.
The renewal application requires patients to provide updated information about their qualifying medical condition and certify that they are still under the care of a registered practitioner authorized to recommend medical cannabis. Once the renewal application is approved, patients can continue to purchase medical cannabis from a licensed dispensary in the state.
Can a medical marijuana patient have a caregiver?
Yes. Designated caregivers can purchase medical cannabis at an authorized clinic and possess, transport, and administer it to patients. The Pennsylvania caregivers application process includes the following:
Apply for the program through the State's Registry of Patients and Caregivers.
Provide a Pennsylvania driver's permit or an identification card with a present address to prove Pennsylvania residency.
Complete a criminal history background check.
Pay a 50 USD registration fee for a medical marijuana identification card.
According to Pennsylvania Medical Marijuana Laws, to become a caregiver, the requirements are:
Must be at least 21 years old
Must be a resident of Pennsylvania and have a valid PA State-issued driver's license or a Pennsylvania State identification card
How long will it take to get my MMJ card?
The initial medical marijuana appointment with a licensed physician usually takes 15-20 minutes. Reviewing the license application takes the Department of Health up to thirty days. Then, you can print your card from the application portal immediately. The permanent card from Pennsylvania's medical marijuana program will be mailed ten days after approval.
What types of cannabis products can I purchase?
Qualified patients with a medical cannabis card can find various products at licensed dispensaries in Pennsylvania. Marijuana-infused products include dry leaf, vapes, concentrates, tinctures, and topicals. Smokable flower is prohibited in PA.
Last Updated: July 26, 2023
Get Your Medical Card
Connect with a licensed physician online in minutes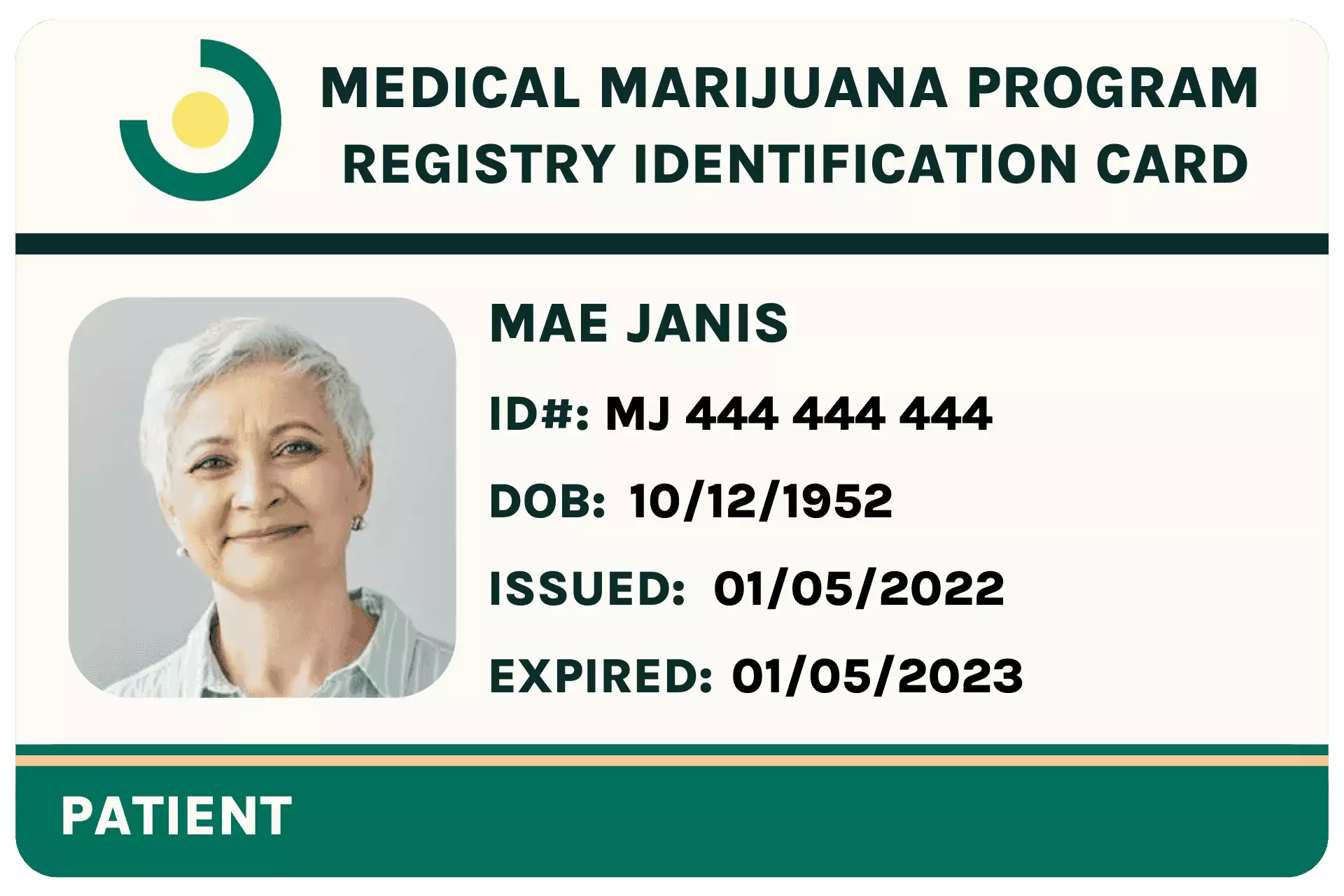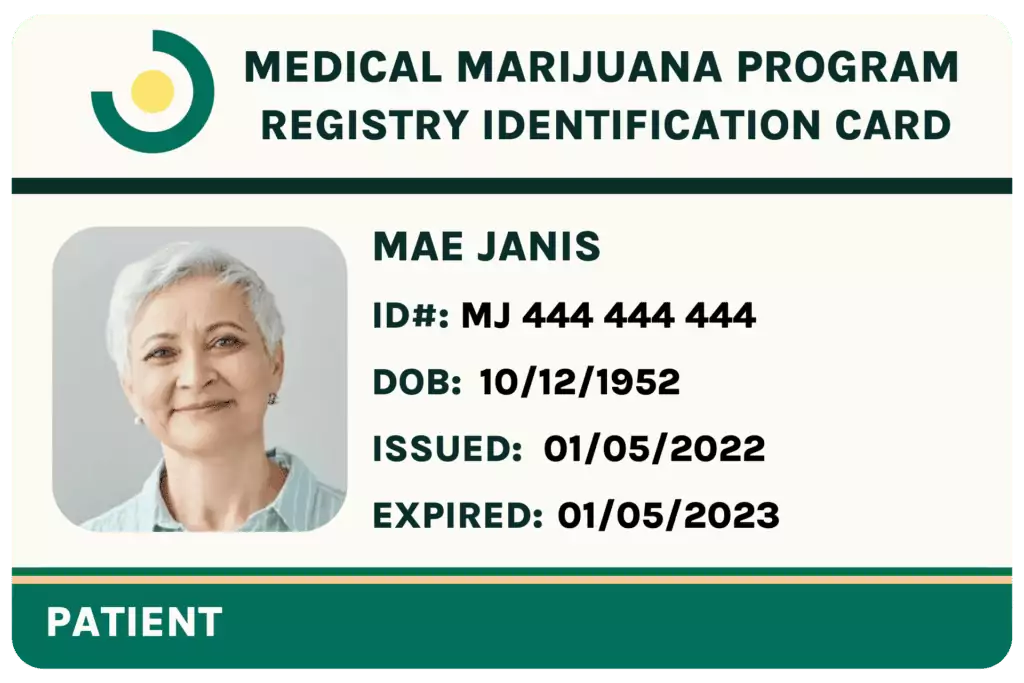 Like This Article?
Share with your friends
Keep Reading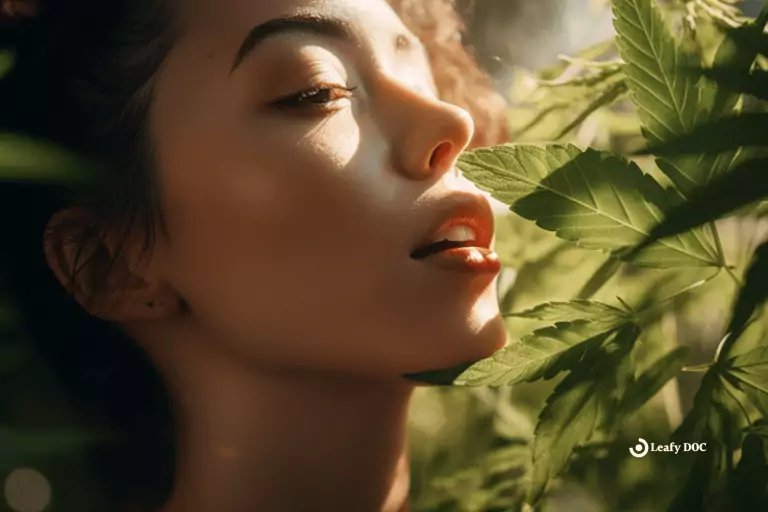 Uncover the secret behind cotton mouth when smoking weed and find out why it happens. Don't let the mystery linger – click here to quench your curiosity!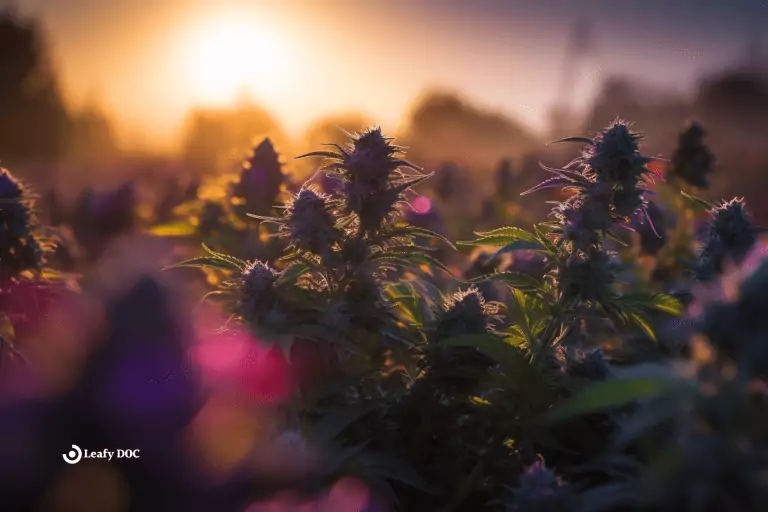 Experience the ultimate cannabis delight with Candy Runtz strain – indulge in dreaminess like never before. Click now to discover pure bliss and elevate your senses!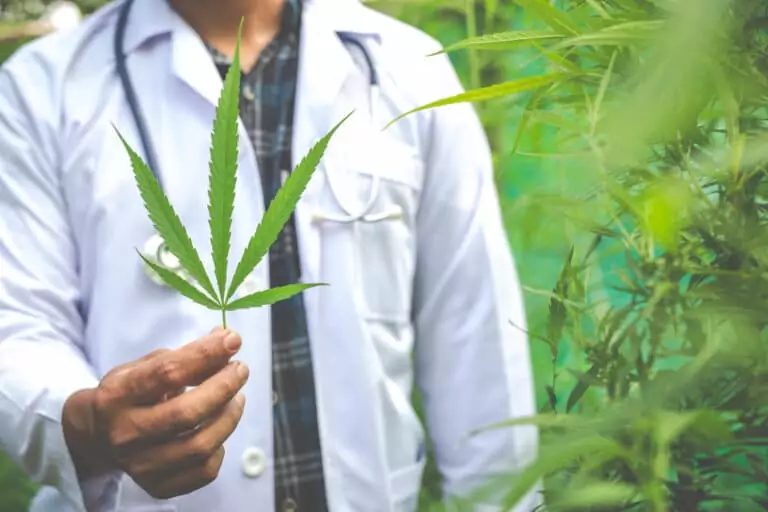 In order to get a medical card as a minor, there are a few things you need to do.