In 2016, Pennsylvania legalized medical marijuana, and since then, the state has gradually expanded its medical marijuana program, adding more qualifying conditions and approving more dispensaries. As of now, Pennsylvania has not legalized recreational marijuana, but there have been discussions and proposals in the state legislature to further Pennsylvania's marijuana market. Let's learn more about the current medical marijuana laws in PA.
Is cannabis legal in Pennsylvania?
Per federal law, CBD and hemp products with less than 0.3 percent THC are legal nationwide. Marijuana is legal for medical purposes in Pennsylvania but still illegal for recreational use. The state passed the Medical Marijuana Act in 2016, allowing individuals with certain medical conditions to use marijuana for medicinal purposes. Patients with a qualifying medical condition can apply for a medical marijuana card to obtain and use cannabis products from dispensaries authorized by the state.
The possession, sale, or use of marijuana for recreational purposes is still illegal in Pennsylvania. Individuals caught with small amounts of marijuana may face a fine, but possessing larger amounts can result in criminal charges.
What are the medical marijuana laws in Pennsylvania?
There are a few key details you'll need to know about medical marijuana in PA. We'll explore those laws together in this section.
Medical Cannabis Laws in PA
Here are some of the critical points regarding cannabis laws in Pennsylvania, with a focus on medical marijuana (MMJ):
Medical Marijuana Laws:
In Pennsylvania, medical marijuana is legal for patients with a qualifying medical condition.
To qualify for MMJ, patients must be diagnosed with one of the 23 qualifying medical conditions, including chronic pain, cancer, PTSD, and epilepsy.
Patients must also obtain a certification from a qualified physician and register with the Pennsylvania Department of Health.
Medical marijuana can only be obtained from state-licensed dispensaries.
Patients are not allowed to grow their own marijuana plants.
Smoking marijuana is not allowed, but patients can use other forms of marijuana, such as oils, tinctures, and capsules.
The use of medical marijuana is prohibited in public places or workplaces.
Recreational Marijuana Laws:
Recreational marijuana is currently illegal in Pennsylvania.
Possession of small amounts of marijuana (less than 30 grams) is considered a misdemeanor and can result in a fine of up to $500 and/or up to 30 days in jail.
Possession of more marijuana can result in more serious charges and penalties.
Cultivation and distribution of marijuana are also illegal and can result in felony charges.
It's worth noting that laws regarding cannabis can change quickly, so it's essential to check for updates and changes regularly.
Do I Need a Doctor's approval to Buy Medical Marijuana?
Yes, in Pennsylvania, patients need to have a certification from a qualified physician to participate in the state's medical marijuana program and purchase medical marijuana. The certification must be obtained from a physician registered with the Pennsylvania Department of Health who has completed the required training course. The physician must also determine that the patient has a qualifying medical condition.
Once a patient has received a certification from a qualified physician, they can apply for a Medical Marijuana ID card from the Pennsylvania Department of Health. Once the card is issued, the patient can purchase medical marijuana from a state-licensed dispensary. It's important to note that patients are not allowed to grow their own marijuana plants in Pennsylvania and can only obtain medical marijuana from a licensed dispensary.
What conditions qualify for a Medical Marijuana Card in PA?
Medical cannabis patients with the following qualifying conditions can apply for the Pennsylvania medical marijuana program:
Amyotrophic lateral sclerosis (ALS)
Anxiety disorders
Autism
Cancer, including remission therapy
Crohn's disease
Damage to the nervous tissue of the spinal cord or central nervous system
Epilepsy
Glaucoma
HIV/AIDS
Huntington's disease
Inflammatory bowel disease
Intractable seizures
Multiple sclerosis (MS)
Neurodegenerative diseases with an objective neurological indication
Neuropathies
Opioid use disorder for which conventional therapeutic interventions are contraindicated or ineffective or for which adjunctive therapy is indicated in combination with primary therapeutic interventions
Parkinson's disease
Post-traumatic stress disorder (PTSD)
Severe chronic or intractable pain of neuropathic origin or severe chronic or intractable pain
Sickle cell anemia
Terminal illness or similar serious medical condition
How do I get certified for medical cannabis in Pennsylvania?
A Pennsylvania medical marijuana patient must be 18 or older to visit a medical marijuana dispensary. Only those who can prove PA residency can apply for a patient id number and a license for Pennsylvania's medical marijuana program. A potential patient must also have medical history showing a diagnosis that qualifies a doctor to recommend them as a patient that can legally obtain medical marijuana.
These are the steps to get a medical marijuana card in Pennsylvania with the help of Leafy DOC:
First, you'll select your State to receive the most accurate and up-to-date information about the Pennsylvania medical marijuana card process.
Submit an intake form with personal details and a medical history summary; then, we'll help you book an on-demand telehealth appointment or schedule a convenient time later.
An online recommendation with Leafy DOC starts at 195 USD for new patients and renewals in Pennsylvania. There is a money-back guarantee if you are not approved for PA medical use by our medical marijuana doctors.
Connect with the right doctor in minutes and easily chat with your provider on a smartphone, computer, or tablet via phone call or video.
Our licensed physicians will evaluate your qualifying condition, address your questions and concerns, and then provide a recommendation for medical cannabis via email within two business days.
A person must first be registered online at the Department of Health portal to administer medical marijuana or participate in the Pennsylvania Medical Marijuana Program. Register as a patient or caregiver at www.medicalmarijuana.pa.gov.
After the State approves your registration, they will email you a temporary patient ID card and a physical card within ten business days. Once you have the MMJ card, you can visit Pennsylvania dispensaries and purchase medicinal cannabis products.
Is telemedicine allowed for MMJ consultations in PA?
Yes, telemedicine is legal in Pennsylvania, and you can get certified for a medical cannabis card online through Leafy DOC.
How much cannabis can I possess in Pennsylvania with an MMJ Card?
Medical marijuana patients can possess a 90-day supply of cannabis-infused pills, oils, topical ointments, tinctures, or liquids. In April 2018, the state Health Secretary authorized dispensaries to offer herbal cannabis for vaping, following an advisory board recommendation. This rule change permits medical cannabis patients to vaporize herbal cannabis, but the law prohibits smoking dried buds. Also, be careful when crossing state lines. It's not a good idea to transport medical marijuana into an illegal state, but if you do, make sure your MMJ card is readily available.
Is it legal to grow cannabis in Pennsylvania?
Not currently. Residents or caregivers with a Pennsylvania medical cannabis card cannot cultivate marijuana at home. New bills are being introduced to change this, so check back for more info later in the year.
Does Pennsylvania accept out-of-state cards?
No, Pennsylvania does not currently accept out-of-state medical marijuana cards. To purchase medical marijuana in Pennsylvania, patients must have a Pennsylvania Medical Marijuana ID card. Out-of-state patients registered in another state's medical marijuana program are not authorized to purchase or possess medical marijuana in Pennsylvania.
However, suppose a patient registered in another state is traveling to Pennsylvania. In that case, they may obtain a temporary medical marijuana card through "reciprocity," which allows them to purchase medical marijuana from a licensed dispensary in Pennsylvania for a limited time. The specific requirements for obtaining a temporary medical marijuana card through reciprocity can vary, so it's essential to check with the Pennsylvania Department of Health for the most up-to-date information.
Will my Pennsylvania card be accepted in other states?
Some other states with a medical marijuana program recognize PA medical marijuana cards.
The following states accept or recognize out-of-state medical marijuana cards:
Arizona
Maine
Massachusetts
Michigan
Montana
Nevada
New Hampshire
New Jersey
New Mexico
Oklahoma
Puerto Rico
Rhode Island
U.S. Virgin Islands
Utah
Washington, D.C.
The following states accept out-of-state applications, allowing visiting patients to use medical cannabis for the duration of their stay:
Arkansas
California
Hawaii
West Virginia (cancer patients only)
Are there employment laws protecting medical cannabis cardholders in Pennsylvania?
Regarding employment laws protecting medical cannabis cardholders in Pennsylvania, the state has no specific laws to protect employees who use medical marijuana. However, the Pennsylvania Medical Marijuana Act includes some provisions that could offer some protections. For example, the law prohibits employers from discriminating against an individual solely because they are certified to use medical marijuana.
However, this does not mean that employers must allow employees to use medical marijuana at work or to be under the influence of marijuana while on the job. Employers may still enforce drug-free workplace policies and actions against employees who violate them, including terminating their employment.
What are the medical cannabis product testing requirements in Pennsylvania?
In terms of medical cannabis product testing requirements in Pennsylvania, the state has a comprehensive testing program in place to ensure the safety and quality of medical marijuana products. An independent, state-licensed laboratory must test all medical marijuana products before selling them to patients.
The testing requirements cover a range of factors, including potency, microbial contaminants, heavy metals, residual solvents, and pesticides. The testing results must be displayed on the product packaging and made available to patients upon request. Additionally, the state randomly tests products to ensure ongoing compliance with testing requirements.
Where can I purchase cannabis in Pennsylvania?
In Pennsylvania, medical marijuana is legal for patients certified by a qualified physician and with a state-issued medical marijuana ID card. Medical marijuana can be purchased at licensed dispensaries throughout the state.
The recreational use of marijuana is not currently legal in Pennsylvania. However, there have been discussions and proposals about legalizing the recreational use of marijuana in the state, so it is possible that this could change in the future.
It is important to note that purchasing or possessing marijuana without a medical marijuana ID card is still illegal in Pennsylvania and could result in legal consequences.
Where am I allowed to consume marijuana in Pennsylvania?
Pennsylvania does not specify where medical cannabis can be used; however, smoking is prohibited statewide, and recreational use is illegal. It's best to use MMJ in the privacy of your own home.
What are some of the changes we can expect to see with Cannabis in PA?
There are ongoing discussions at the federal level to legalize cannabis, which could have significant implications for states like Pennsylvania that currently only allow medical use. If federal legalization were to occur, it could potentially lead to the expansion of the cannabis industry in Pennsylvania and the opening of new businesses.
Additionally, there have been efforts to address social justice issues related to marijuana legalization, such as expunging past convictions for marijuana offenses and providing opportunities for communities impacted by the war on drugs to participate in the legal cannabis industry.
Overall, while it is difficult to predict exactly what changes will occur with cannabis in Pennsylvania in the future, it is likely that there will be further discussions and developments at both the state and federal levels regarding recreational and medical marijuana use.
Last Updated: March 24, 2023
Get Your Medical Card
Connect with a licensed physician online in minutes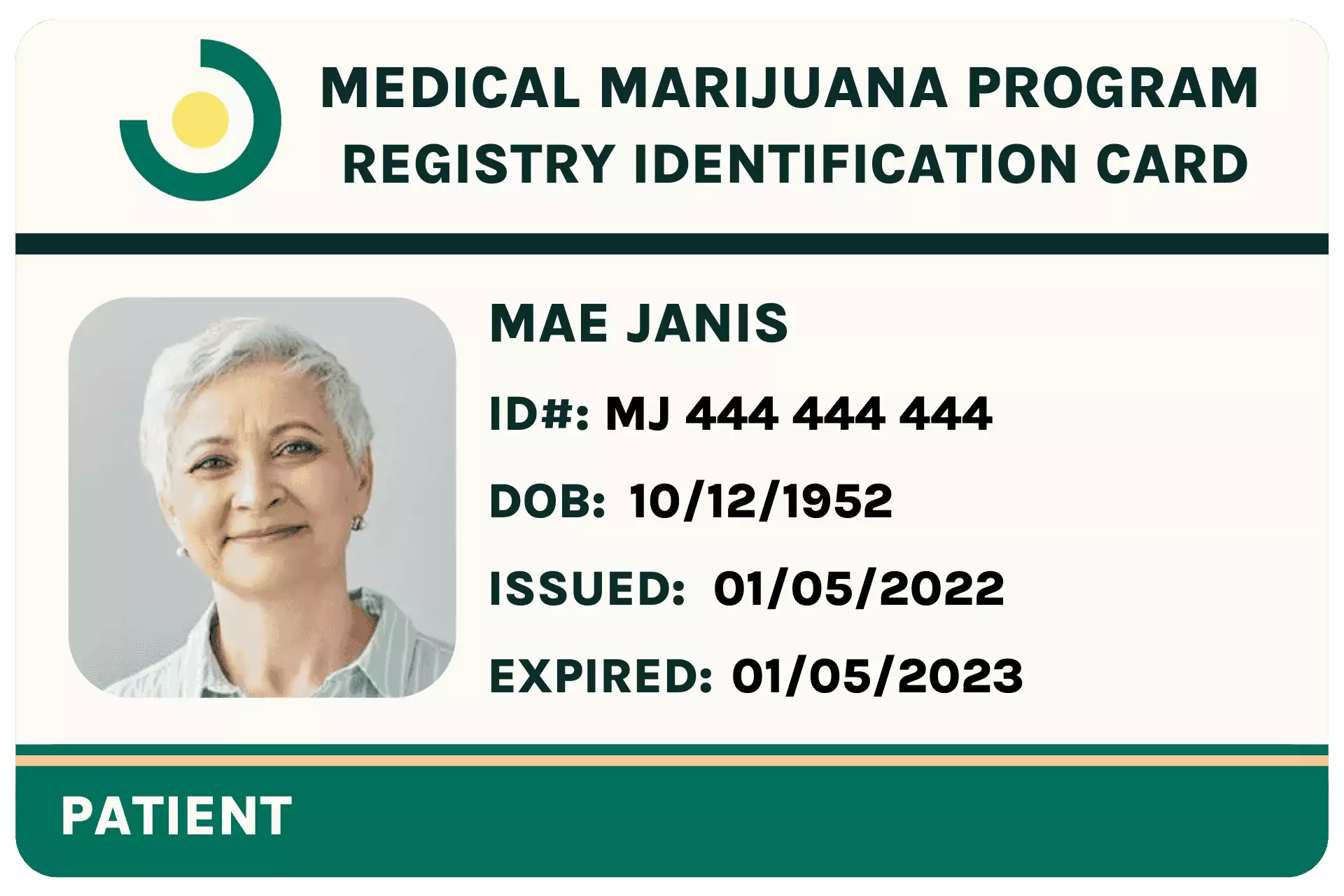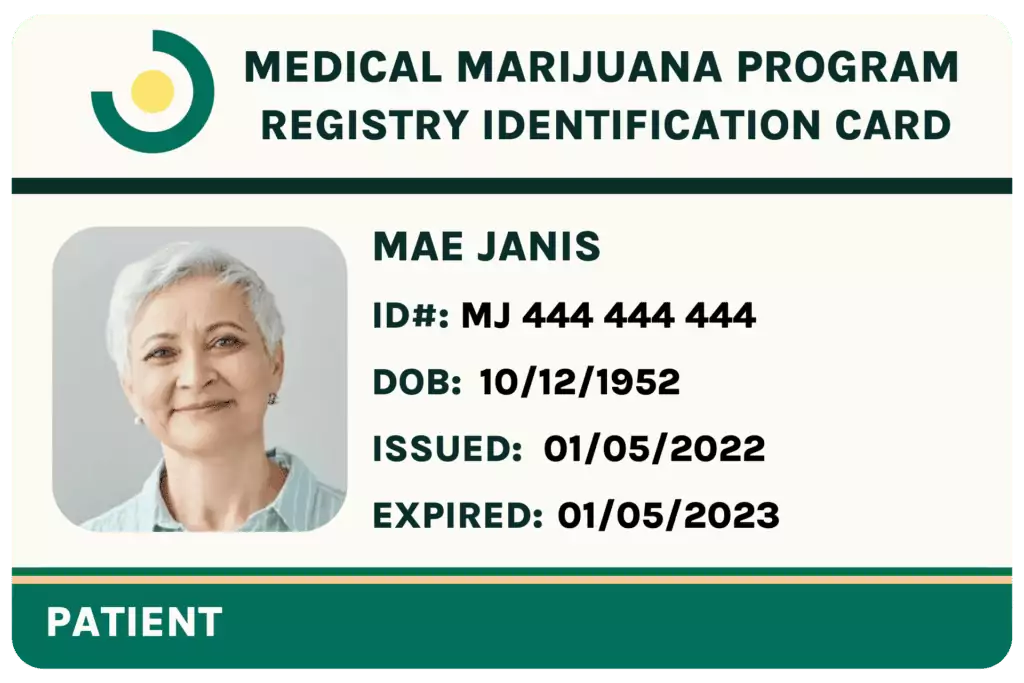 Like This Article?
Share with your friends
Keep Reading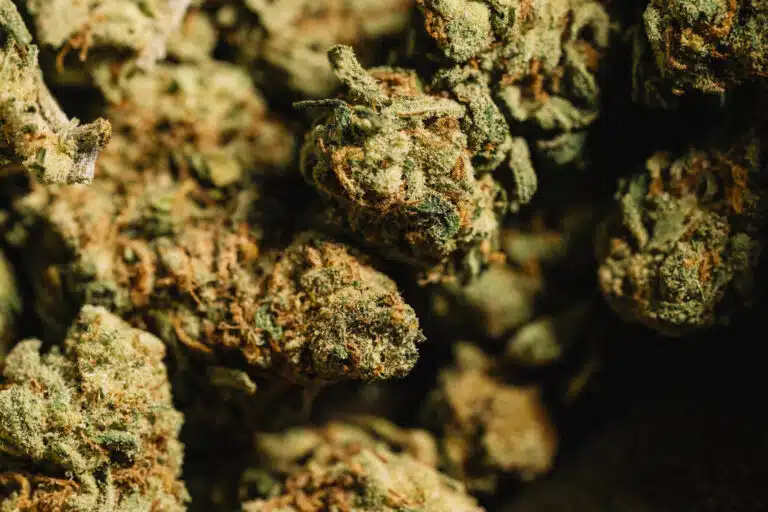 Curious about the differences between Indica and Sativa? Check out this blog post and discover the key distinctions between these two cannabis plant types.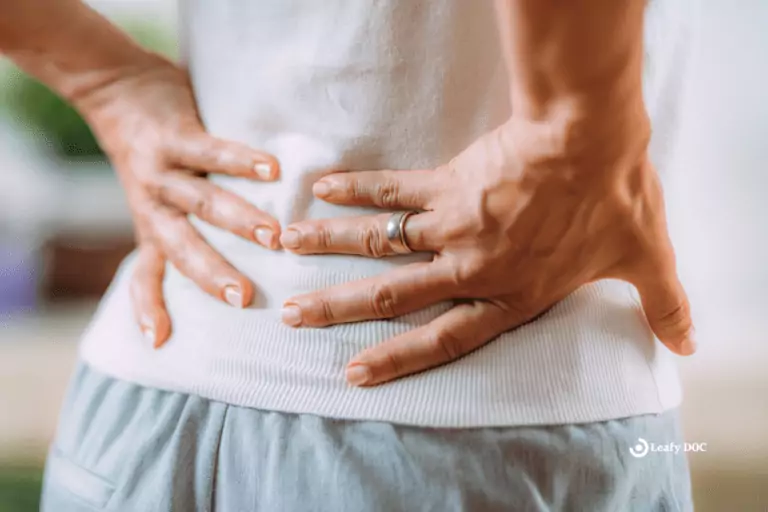 Discover how medical marijuana can help manage chronic pain and reduce your reliance on opioids. Learn about the benefits and risks of using cannabis for pain relief.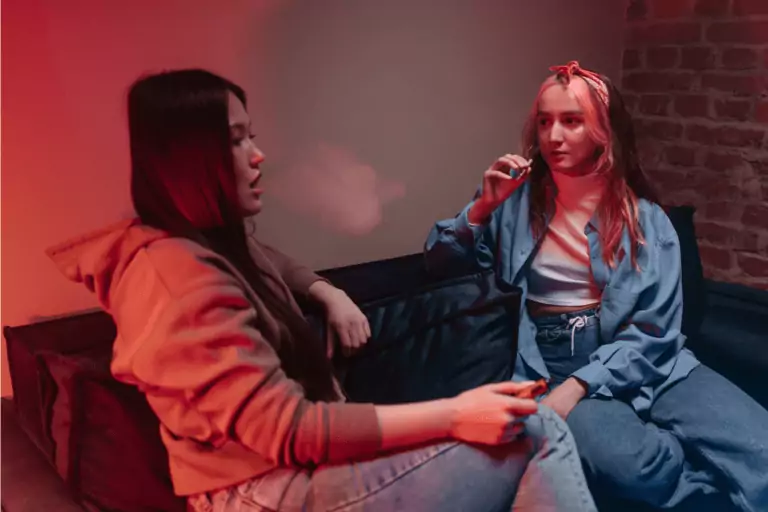 Learn about the benefits of medical marijuana for women's health, including menstrual cramps and endometriosis. Discover how cannabis can be used to alleviate symptoms and improve quality of life.