Discover the Benefits of Missouri Medical Marijuana Treatment
by Haley Mills · February 20, 2023
Explore the many ways Missouri medical marijuana can improve your health and quality of life. Learn about different strains, usage, and benefits. Get started now!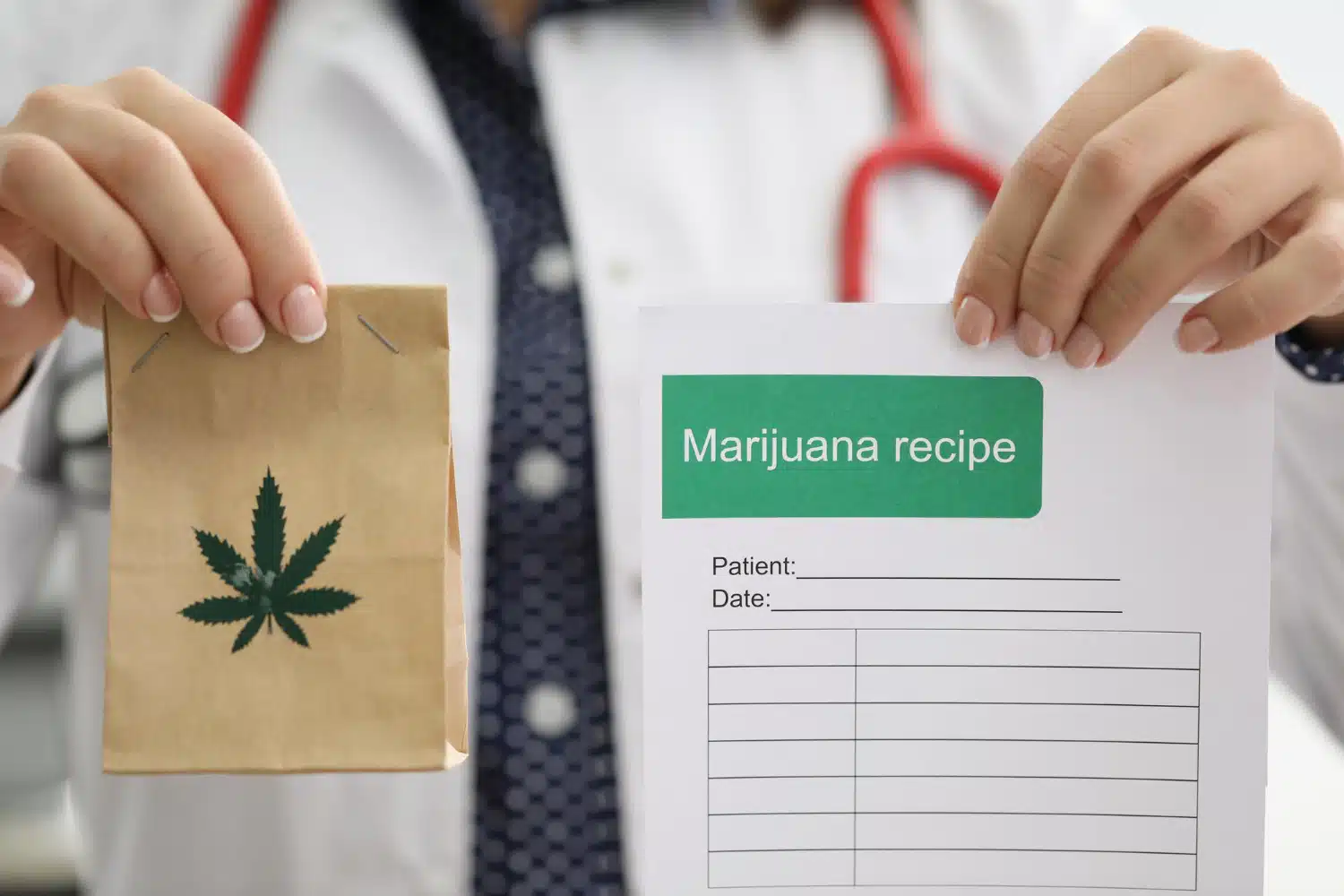 LeafyDOC makes it easier than ever to sign up for Missouri medical marijuana treatments with the state health department. Missouri has made several advances lately toward a legal and fair statewide cannabis industry. The medical marijuana industry is booming, and the recently opened recreational dispensaries have brought in over eight million dollars in revenue in a single week.
Whether you are a licensed cardholder, curious about the medical marijuana card process, a recreational user, or want to home-grow your own marijuana, Missouri offers a pathway toward MMJ.
How to Get Your Missouri Medical Marijuana Card
A Missouri medical marijuana patient must be 18 or older to visit a medical marijuana dispensary. Only those with a valid state-issued driver's license, Government ID can apply for a patient id number and a license for the medical marijuana program. A Missouri resident must also have medical history showing a qualifying medical condition diagnosis that allows medical marijuana doctors to recommend them as a patient that can legally obtain medical marijuana.
There are a few steps for qualifying patients to get a medical marijuana card in Missouri with the help of Leafy DOC. First, you'll select your state to receive the most accurate and up-to-date information about the Missouri medical marijuana card process.
First, you'll schedule your evaluation from the comfort and convenience of your home. Submit an intake form with personal details and a summary of your medical records; then, we'll help you book an on-demand telehealth appointment or schedule a convenient time for later. An online recommendation with Leafy DOC starts at 149 USD for new patients and renewals in Missouri. If you are not approved, there is a money-back guarantee.
Connect with a licensed medical marijuana doctor in minutes and easily chat with your provider on a smartphone, computer, or tablet via phone call or video. Our licensed physicians will evaluate your qualifying condition, address your questions and concerns, and provide the physician certification form if approved.
Log in to the Missouri Department of Health website at https://health.mo.gov/safety/medical-marijuana/ and register as a patient using your medical marijuana certification from Leafy DOC and the required documents. After the state approves your registration, they will email you a downloadable patient I.D. card you can print. Once you have the MMJ card, you can visit Missouri dispensaries and purchase medicinal cannabis products.
Missouri MMJ Qualifying Conditions
You'll need a physician certification form that's less than thirty days old. The healthcare provider must submit the recommendation for a qualifying medical condition on behalf of the qualifying patient. You'll also need a legible copy of the qualifying patient's government-issued photo identification card; and a digital photo in which the applicant's face can be seen without filters, hats, sunglasses, etc.
Patient and caregiver applications processed after December 8, 2022, are valid for three years. Any cards approved before that date are good for one year until renewal. After renewal, they will also be approved for three years.
A medical marijuana patient with the following qualifying conditions can apply for the Missouri medical marijuana program:
Any terminal illness
Cancer
Persistent pain, Chronic pain/neuropathy
Hepatitis C
HIV/AIDS or an acquired immune deficiency syndrome
cachexia or wasting syndrome
Huntington's disease
Lou Gehrig's disease
Opioid substitution (physical or psychological dependence)
Persistent muscle spasms
debilitating psychiatric disorders
Tourette syndrome
Sickle cell anemia
Seizures
In a physician's professional judgment, any other chronic medical condition that may be alleviated by medical marijuana treatment can be included, especially when prescription medications have not been working.
Benefits of Getting a Medical Marijuana Card
A few of the benefits of seeing a medical marijuana doctor to get your MMJ card include:
Marijuana dispensaries in certain states offer discounts to patients on their renewal anniversary.
Medical marijuana patients often have expanded and higher-quality menu options without waiting in line at the recreational dispensary.
There is no sales tax for MMJ in certain states, such as California, Delaware, Florida, Massachusetts, and New Hampshire.
Many medical marijuana states allow delivery services with a medical marijuana card.
The Essential Missouri MMJ Laws
Licensed Dispensaries in MO
All facilities cultivating, manufacturing, selling, transporting, or testing medical marijuana must be licensed. All 192 available dispensary licenses in Missouri have been granted.
Applying for a dispensary license in Missouri includes the following:
A 3,000 USD non-refundable fee is required to apply for a dispensary license.
Dispensaries must pay 10,373.22 USD annually for the dispensary license. The Missouri DHSS is responsible for approving dispensary licenses.
You can potentially apply for and receive five dispensary licenses, three cultivation licenses, or three manufacturing licenses.
Penalties & Fines
Missouri cannabis laws prohibit the following:
A medical marijuana card can be revoked, along with a 200 USD fine, if caught with over four and up to eight ounces of cannabis.
A 5,000 USD fine is enforced for improperly packaged cannabis products.
Extracting resin with combustible gases or other hazardous materials without a MIP license in a fine of 10,000 USD.
Possession of ten grams or less of medical marijuana by a non-patient is punishable by a 500 USD fine.
Purchase & Possession
Qualified patients or caregivers may purchase medical marijuana up to an ounce/ eight grams, along with cannabis plants, seeds, or clones.
MMJ Patients can exceed the purchase limits if they receive approval from two physicians.
MMJ Patients can't purchase seeds or clones without authorization to cultivate.
MMJ patients can have up to six flowering marijuana plants and up to a ninety-day supply of dried flower or concentrates.
Becoming a Missouri Primary Caregiver
A primary caregiver is an adult over 21 who can legally purchase, transport, educate, and administer medical cannabis to medical marijuana patients with a valid medical card. At least thirty-seven states have legalized medical marijuana programs, allowing caregivers to assist qualified patients. In these locations, state legislation provides legal protection for the patient and the caregiver from criminal penalties.
In Missouri, the caregiver and patient must be able to provide proof of residency with a valid driver's license or I.D. card. The caregiver must be added to the patient's medical cannabis application as the primary caregiver to purchase and possess medical marijuana for the patient. The cost of a caregiver application in Missouri is approximately 25 USD. A qualified MMJ patient may have up to two registered caregivers who are at least 21 years old and are residents of Missouri. Caregivers are allowed to assist three patients at once with their cannabis prescription medication.
Where to Purchase Medical Cannabis in Missouri
Once registered for the Missouri Medical Cannabis program and received your I.D. card, you may wonder what's next. There are a few ways to obtain legal, medical marijuana in Missouri as a qualified patient. After you've received your medical marijuana cards, you can purchase medicinal cannabis at licensed dispensaries. Most Missouri dispensaries offer various medical marijuana products, from dried buds to tinctures and topicals.
Medical and adult-use cannabis is now legal in Missouri. Any adult 21 and older can legally purchase medical marijuana or visit a licensed recreational dispensary. Cannabis remains punishable by the federal government; however, they tend to honor local laws unless on government property or suspected of selling/trafficking. Get your Missouri Medical Marijuanas Card Today!
The Missouri Department of Health and Senior Services (DHSS) regulates the state's medical marijuana program. They're responsible for reviewing, approving, and monitoring the Missouri medical marijuana license process. Registered patients can purchase four ounces of cannabis flower products every thirty days. This is equivalent to one ounce of dried, unprocessed marijuana, eight grams of cannabis concentrate, or 800mg of THC-infused products.
There are various options offered at Missouri's licensed dispensaries; let's explore the most popular types of marijuana-infused products.
Missouri Medical Marijuana Dispensaries offer:
Dried flower
Pre-rolls
Edibles
Topical creams, gels, rubs, balms
Tinctures
Vape cartridges
The Takeaway on MMJ
Leafy DOC offers a straightforward process for requesting and renewing your MMJ card, along with knowledgeable customer support and an excellent experience. The price is competitive without sacrificing quality, with the option to meet with a health coach even after obtaining a medical card. Serving over 10,000 patients and with hundreds of TrustPilot reviews, Leafy DOC is the place to visit to get a medical card or renewal fast and securely. 
Last Updated: July 26, 2023
Get Your Medical Card
Connect with a licensed physician online in minutes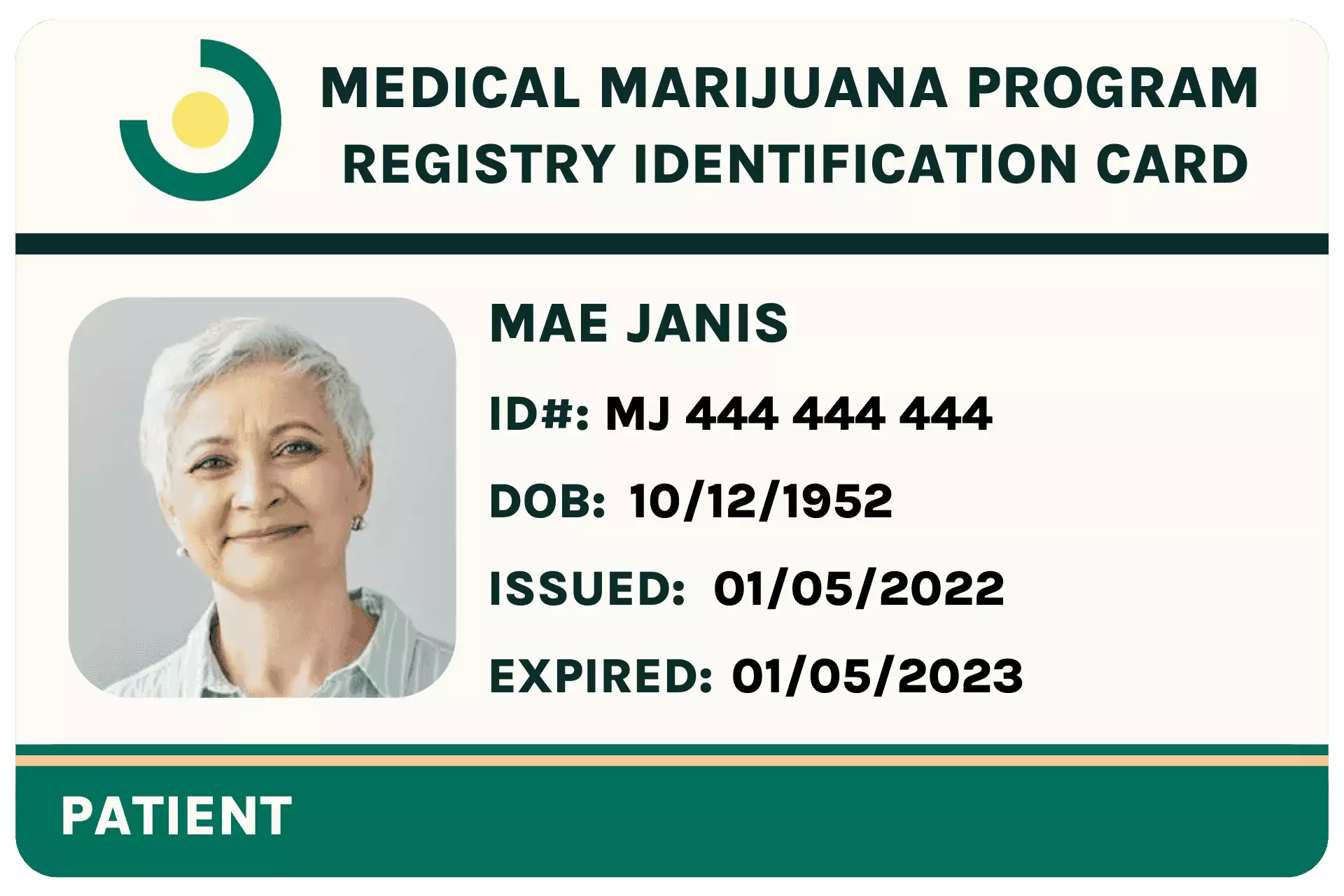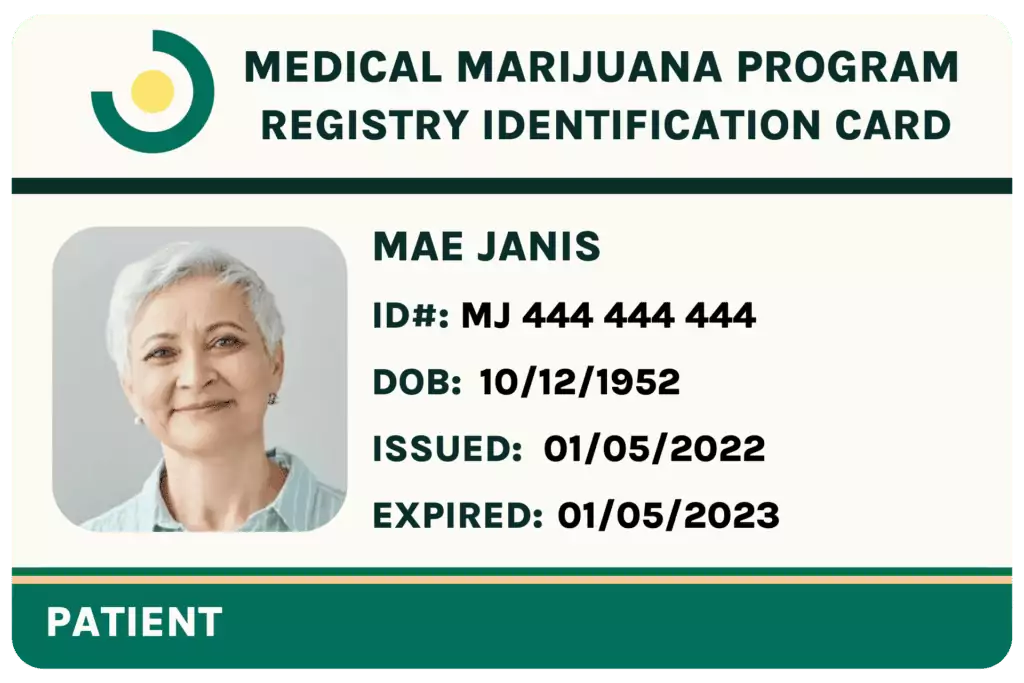 Like This Article?
Share with your friends
Keep Reading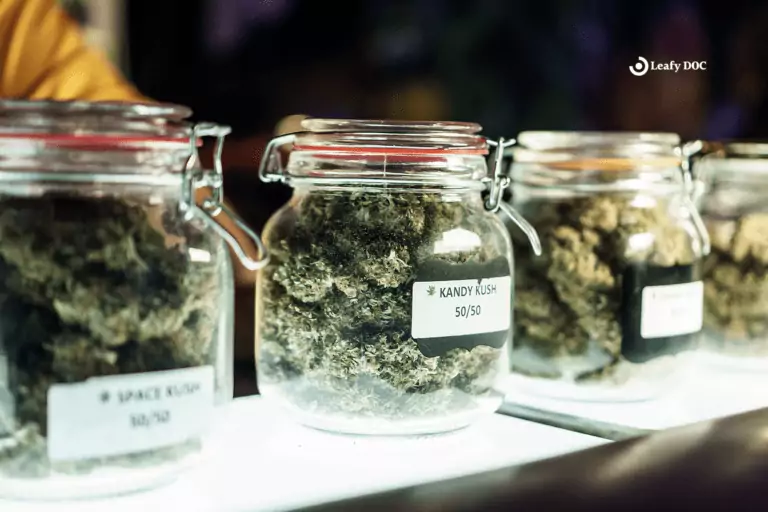 Discover the endless possibilities of VidaCann! Learn how this groundbreaking product can transform your life. Click now to unlock its secrets!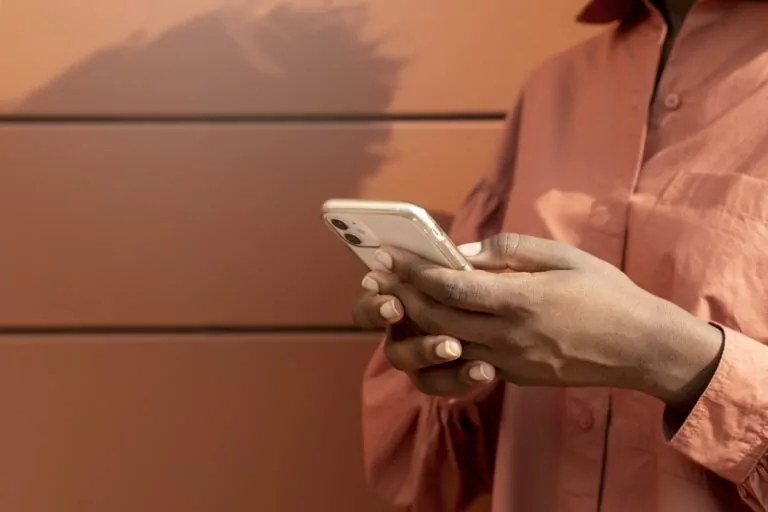 Looking to get a medical marijuana card in New Jersey? Here's a step-by-step guide on how to make it happen.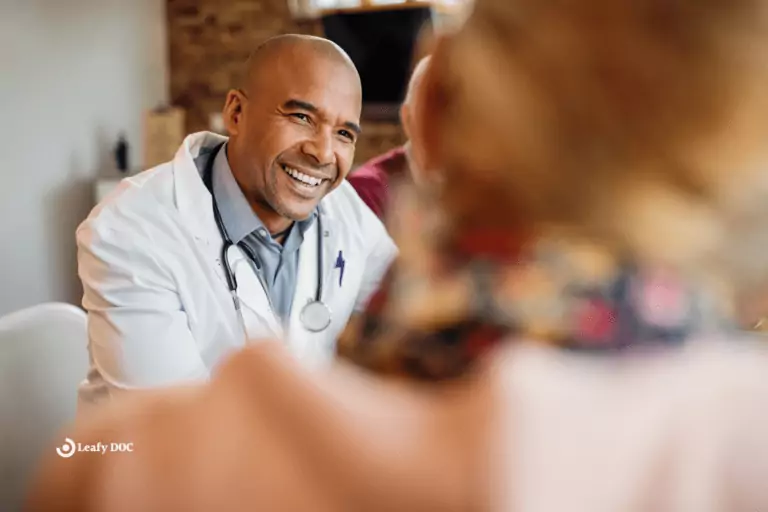 Get tips and strategies for talking to your doctor about medical marijuana. Learn how to start the conversation and how to communicate your needs effectively.