Answering Your Top PA Medical Marijuana FAQs
by Haley Mills · March 2, 2023
Get answers to the most frequently asked questions about medical marijuana in PA. Learn about laws, benefits, and how to get started.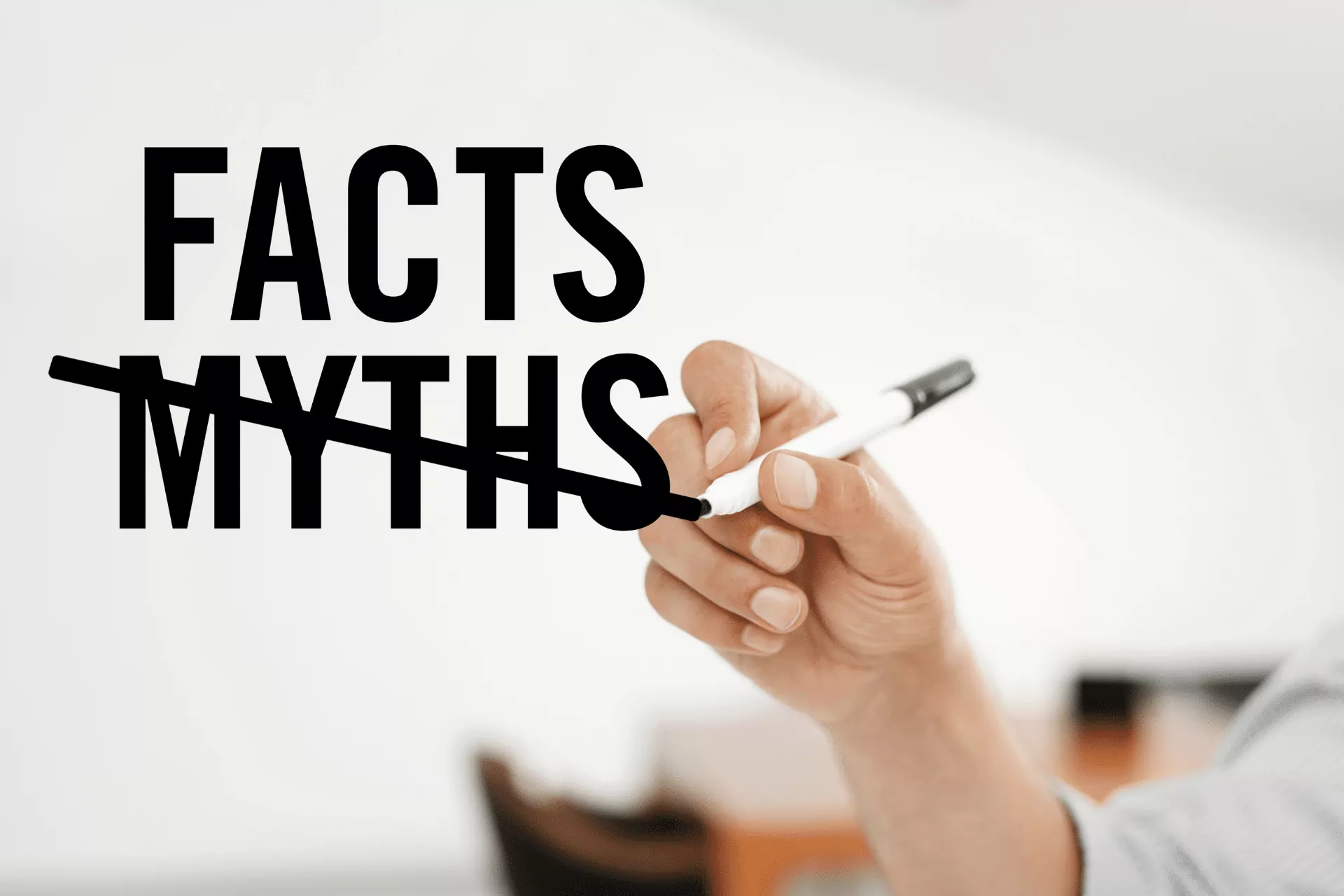 Medical marijuana has been legalized in Pennsylvania since 2016, and since then, there have been a lot of questions about how the MMJ program works. Suppose you're considering using medical marijuana to treat a condition or are just curious about how the program operates. In that case, you might wonder where you can buy it, how to get a medical marijuana card, and what the laws are.
This article will explore some of the most common questions surrounding medical marijuana in Pennsylvania. We'll cover topics such as dispensaries, how to get your MMJ card, current laws, growing, possession, caregivers, renewals, and more. By the end of this article, you'll have a much better understanding of how the Pennsylvania medical marijuana program works and what you can do to access it.
PA Medical Marijuana Program- Top 20 FAQs
Is marijuana legal in PA?
Marijuana is legal for medical purposes in Pennsylvania but still illegal for recreational use. The state passed the Medical Marijuana Act in 2016, allowing individuals with certain medical conditions to use marijuana for medicinal purposes. Patients with a qualifying medical condition can apply for a medical marijuana card to obtain and use cannabis products from dispensaries authorized by the state.
The possession, sale, or use of marijuana for recreational purposes is still illegal in Pennsylvania. Individuals caught with small amounts of marijuana may face a fine, but possessing larger amounts can result in criminal charges.
How do I get an MMJ card in PA?
A Pennsylvania medical marijuana patient must be 18 or older to visit a medical marijuana dispensary. Only those who can prove PA residency can apply for a patient id number and a license for Pennsylvania's medical marijuana program. A potential patient must also have medical history showing a diagnosis that qualifies a doctor to recommend them as a patient that can legally obtain medical marijuana.
These are the steps to get a medical marijuana card in Pennsylvania with the help of Leafy DOC:
First, you'll select your State to receive the most accurate and up-to-date information about the Pennsylvania medical marijuana card process.
Submit an intake form with personal details and a medical history summary; then, we'll help you book an on-demand telehealth appointment or schedule a convenient time later.
An online recommendation with Leafy DOC starts at 195 USD for new patients and renewals in Pennsylvania. There is a money-back guarantee if you are not approved for PA medical use by our medical marijuana doctors.
Connect with the right doctor in minutes and easily chat with your provider on a smartphone, computer, or tablet via phone call or video.
Our licensed physicians will evaluate your qualifying condition, address your questions and concerns, and then provide a recommendation for medical cannabis via email within two business days.
A person must first be registered online at the Department of Health portal to administer medical marijuana or participate in the Pennsylvania Medical Marijuana Program. Register as a patient or caregiver at www.medicalmarijuana.pa.gov.
After the State approves your registration, they will email you a temporary patient ID card and a physical card within ten business days. Once you have the MMJ card, you can visit Pennsylvania dispensaries and purchase medicinal cannabis products.
Who can certify me as a qualified patient?
To become a qualified patient in Pennsylvania's medical marijuana program, you must have a registered medical practitioner certification. This includes physicians, physician assistants, and certified registered nurse practitioners licensed to practice medicine in Pennsylvania and have completed a state-approved training course to be able to certify medical marijuana users.
The registered medical practitioner must have an ongoing relationship with the patient, must be registered with the Pennsylvania Department of Health's medical marijuana program, and must certify that the patient has one of the qualifying medical conditions for medical marijuana use.
What are the qualifying conditions in PA?
Pennsylvania's Medical Marijuana Act allows medical marijuana use for the treatment of the following qualifying conditions:
Amyotrophic lateral sclerosis (ALS)
Anxiety disorders
Autism
Cancer, including remission therapy
Crohn's disease
Damage to the nervous tissue of the spinal cord or central nervous system
Epilepsy
Glaucoma
HIV/AIDS
Huntington's disease
Inflammatory bowel disease
Intractable seizures
Multiple sclerosis (MS)
Neurodegenerative diseases with an objective neurological indication
Neuropathies
Opioid use disorder for which conventional therapeutic interventions are contraindicated or ineffective or for which adjunctive therapy is indicated in combination with primary therapeutic interventions
Parkinson's disease
Post-traumatic stress disorder (PTSD)
Severe chronic or intractable pain of neuropathic origin or severe chronic or intractable pain
Sickle cell anemia
Terminal illness or similar serious medical condition
Which organization approves a Pennsylvania medical marijuana card?
The Pennsylvania Department of Health's Medical Marijuana Program approves medical marijuana cards in the state. To apply for a medical marijuana card, patients must first be certified by a registered medical practitioner and then apply online through the state's medical marijuana program website. The application requires patients to provide personal information, medical history, and a copy of their certification from a registered medical practitioner.
Once the application is reviewed and approved, patients will receive a medical marijuana card in the mail. The card allows patients to purchase medical marijuana products from authorized dispensaries in Pennsylvania.
What if I'm not approved for medical marijuana?
Leafy DOC offers a 100% money-back guarantee if you are not approved for a medical marijuana patient card.
How often will I have to renew as a medical marijuana patient?
The card is valid for one year, and patients must renew their certification and medical marijuana card annually to continue using medical marijuana.
Renewing your card is even easier and quicker than your initial appointment. If you got your card originally with Leafy DOC, you could log into the patient portal to book another consultation with a doctor (it can be the same doctor or a different Leafy DOC doctor). They will do a quick re-evaluation check-in with you and get the renewal process started.
If you are new to Leafy DOC, you need just a renewal. You can start by selecting your state and following the prompts to complete the renewal process.
How can I become a designated caregiver for an MMJ patient?
Yes. Designated caregivers can purchase medical cannabis at an authorized clinic and possess, transport, and administer it to patients. The Pennsylvania caregivers application process includes the following:
Apply for the program through the State's Registry of Patients and Caregivers.
Provide a Pennsylvania driver's permit or an identification card with a present address to prove Pennsylvania residency.
Complete a criminal history background check.
Pay a 50 USD registration fee for a medical marijuana identification card.
According to Pennsylvania Medical Marijuana Laws, to become a caregiver, the requirements are:
Must be at least 21 years old
Must be a resident of Pennsylvania and have a valid PA State-issued driver's license or a Pennsylvania State identification card
How do dispensaries become licensed to sell to medical marijuana patients?
In Pennsylvania, the process for obtaining a medical marijuana dispensary license involves several steps and requirements. The Pennsylvania Department of Health oversees the licensing process and establishes the regulations that dispensaries must follow.
Here are the general steps that dispensaries must follow to become licensed to sell medical marijuana to patients in Pennsylvania:
Apply: Dispensaries must submit an application to the Pennsylvania Department of Health that includes information about the dispensary's proposed location, ownership, financial stability, security plan, and compliance with state regulations.
Background checks: Dispensary owners and employees must undergo criminal background checks and obtain Pennsylvania state clearances.
Meet zoning requirements: Dispensaries must be located in areas that meet local zoning requirements.
Obtain local approval: Dispensaries must obtain approval from the local municipality where they are located.
Pay fees: Dispensaries must pay an application fee and an initial license fee to the Pennsylvania Department of Health.
Pass inspections: Dispensaries must pass inspections by the Pennsylvania Department of Health and demonstrate compliance with state regulations.
Receive a license: Once dispensaries meet all the requirements and receive approval from the Pennsylvania Department of Health, they are granted a license to sell medical marijuana to patients in Pennsylvania.
How is Medical Cannabis taxed in PA?
In Pennsylvania, medical marijuana is subject to a 5 percent excise tax on gross receipts, which the state Department of Revenue collects. This tax is paid by the medical marijuana dispensaries, not by the patients themselves.
Additionally, If Pennsylvania were to legalize adult-use (recreational) marijuana, a 6 percent state sales tax would be applied to cannabis products sold to consumers. Additionally, there will be an additional excise tax of $2.50 per gram on flower, $0.55 per gram on trim, and 12 percent on all other cannabis products.
It's important to note that these taxes are subject to change as the laws and regulations surrounding cannabis in Pennsylvania continue to evolve. Additionally, taxes and regulations vary by state, so staying informed about your area's specific laws and regulations is important.
How do I obtain Medical Marijuana?
Once registered for the Pennsylvania Medical Cannabis program and received your I.D. card, you may wonder what's next. There are a few ways to obtain legal medical marijuana in Pennsylvania as a qualified patient.
After receiving your valid medical marijuana ID card, you can purchase medicinal cannabis at licensed medical marijuana facilities under Pennsylvania law. Most Pennsylvania dispensaries offer various medical marijuana products, from dried buds to tinctures and topicals. You can purchase at a brick-and-mortar location as well as online. Your location may even offer delivery services as they are allowed in Pennsylvania.
Pennsylvania medical marijuana patients must be 18 or older to visit a medical marijuana PA dispensary and consume cannabis. Only those with a valid state-issued driver's license, Government ID can apply for a medical card and a license to consume medical weed.
How much can I purchase and possess?
Medical marijuana patients can possess a 90-day supply of cannabis-infused pills, oils, topical ointments, tinctures, or liquids. In April 2018, the state Health Secretary authorized dispensaries to offer herbal cannabis for vaping, following an advisory board recommendation. This rule change permits medical cannabis patients to vaporize herbal cannabis, but the law prohibits smoking dried buds.
Can I have an MMJ card on probation or parole?
Under Pennsylvania law, individuals on probation or parole may be eligible for a medical marijuana card. However, it is important to note that each case is unique, and the decision to grant a medical marijuana card is at the discretion of the Pennsylvania Department of Health.
Additionally, it is important to consult with an attorney or probation/parole officer to ensure that obtaining a medical marijuana card does not violate the terms of probation or parole. While medical marijuana is legal in Pennsylvania, it is still considered a controlled substance under federal law and may be prohibited under certain probation or parole conditions.
Does a Medical Marijuana Card Prohibit Firearm Permits?
In Pennsylvania, medical marijuana is considered illegal by the federal government. Pennsylvania MMJ cardholders must mark that they are an "unlawful user of or addicted to any controlled substance" when completing the carry permit form. As a result, they will be denied a permit. However, the Pennsylvania Department of Health does not post patient names to JNET, and Pennsylvania MMJ cards are not scanned into state databases.
Law enforcement cannot access a database listing those with a medical marijuana card, and a patient registry in the MMJ database will not appear on a background check. Therefore, while federal law prohibits the purchase of a firearm by anyone using medical marijuana, the patient's status in the program will not be verified during the background check.
Are there cannabis DUI laws?
Pennsylvania does not allow the operation of a moving vehicle under the influence of any Schedule I substance, including marijuana.
Does a medical marijuana card protect you from drug testing in the workplace?
Medical cannabis is legal in over thirty states but remains federally illegal. Employers are concerned about liability and ensuring employees are not intoxicated. Companies may have a zero-tolerance drug policy because it is difficult to determine if an employee is using marijuana on the job. However, employees have a right to medically legal therapies. Some states have protections for medical marijuana patients, but federal laws still require substance testing for certain employees.
In Pennsylvania, medical marijuana patients and caregivers are protected from being fired or discriminated against, but there are no protections for those who may be terminated due to drug testing. Some patients have been successful in court, but others have not. This situation challenges employers and employees who rely on medical marijuana to treat their medical conditions.
Where is it safe to use medicinal cannabis?
Pennsylvania does not specify where medical cannabis can be used; however, smoking is prohibited statewide, and recreational use is illegal. It's best to use MMJ in the privacy of your own home.
Can I grow my own weed at home?
Not currently. Residents or caregivers with a Pennsylvania medical cannabis card cannot cultivate marijuana at home. New bills are being introduced to change this, so check back for more info later in the year.
What types of medical marijuana products are available in PA?
Pennsylvania's medical marijuana program allows for the sale of various medical marijuana products to qualified patients. The specific types of products available may vary by the dispensary, but the following are some of the most common types of medical marijuana products sold in Pennsylvania:
Flower: Medical marijuana flower, also known as "bud," is the most recognizable form of marijuana. Patients can purchase loose flower to use in a vaporizer.
Concentrates: Concentrates are highly potent forms of medical marijuana that extract cannabinoids and terpenes from the plant material. Concentrates can be purchased in several forms, including shatter, wax, and oil.
Tinctures: Tinctures are liquid extracts typically consumed sublingually (under the tongue). They are easy to use and have a fast onset time, making them a popular choice for patients who need quick relief.
Topicals: Topical products are applied directly to the skin and are typically used for localized pain relief or skin conditions. Pennsylvania dispensaries sell creams, lotions, and balms containing medical marijuana.
Capsules: Capsules are pre-measured doses of medical marijuana that are taken orally. They are similar to traditional prescription medications and are often preferred by patients who must discreetly consume them.
Inhalers: Inhalers are similar to asthma inhalers and deliver a measured dose of medical marijuana in an aerosol form. They are a good option for patients with other delivery methods.
Will I still need an MMJ card after recreational weed becomes legal?
No, however, medical marijuana patients that have a Pennsylvania medical marijuana card will have priority and lower prices in medical marijuana dispensaries, as well as access to financial assistance through the state's Medical Marijuana Assistance Program. Many dispensaries also offer loyalty programs for MMJ cardholders.
Last Updated: July 25, 2023
Get Your Medical Card
Connect with a licensed physician online in minutes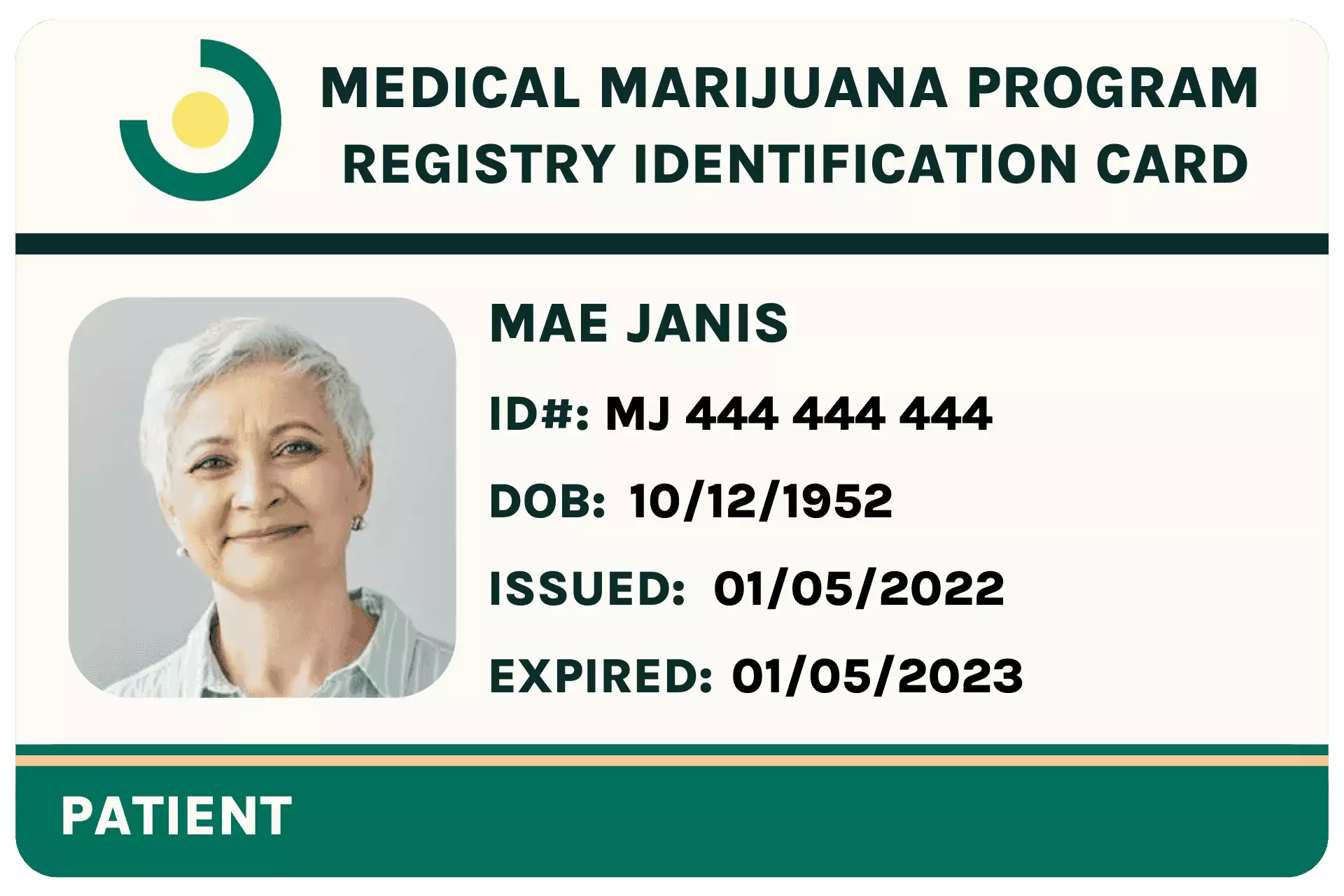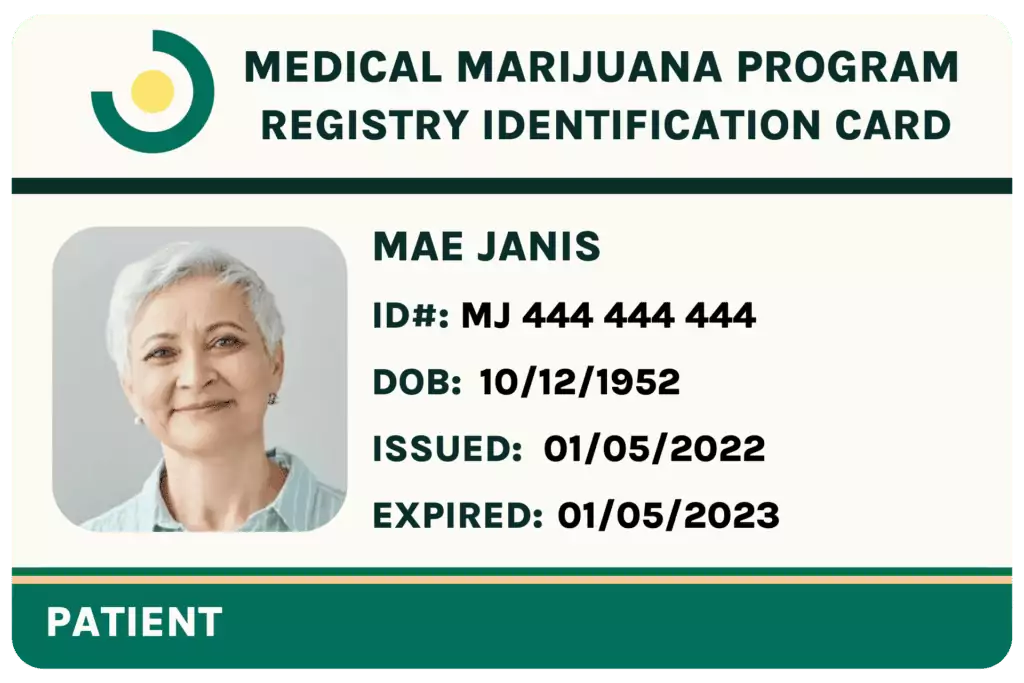 Like This Article?
Share with your friends
Keep Reading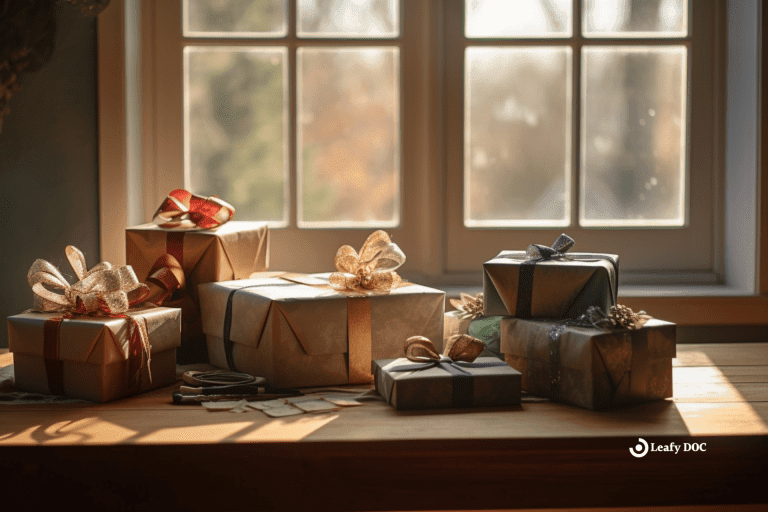 Looking for the perfect holiday gift for medical marijuana patients? Check out these 5 innovative and stylish ideas that are sure to impress. Find the ideal present now and make their season extra special!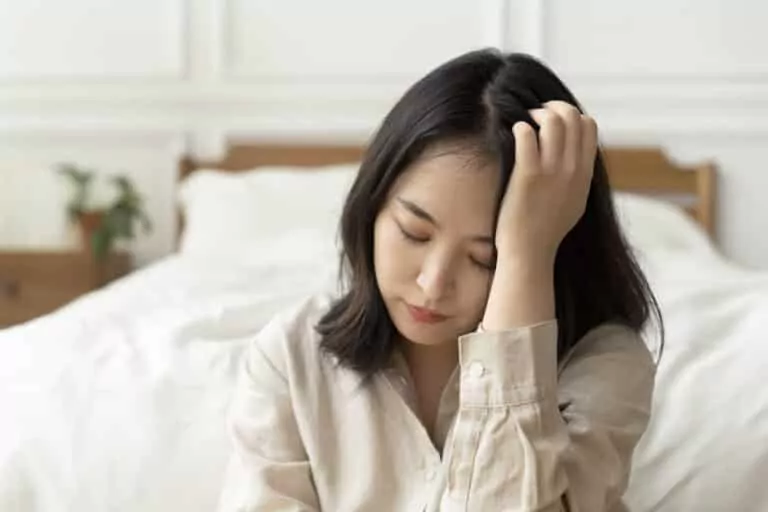 Find out which are the best strains for migraines and learn how to use them effectively! Get tips on the top 5 strains that provide relief for headache and migraine pain.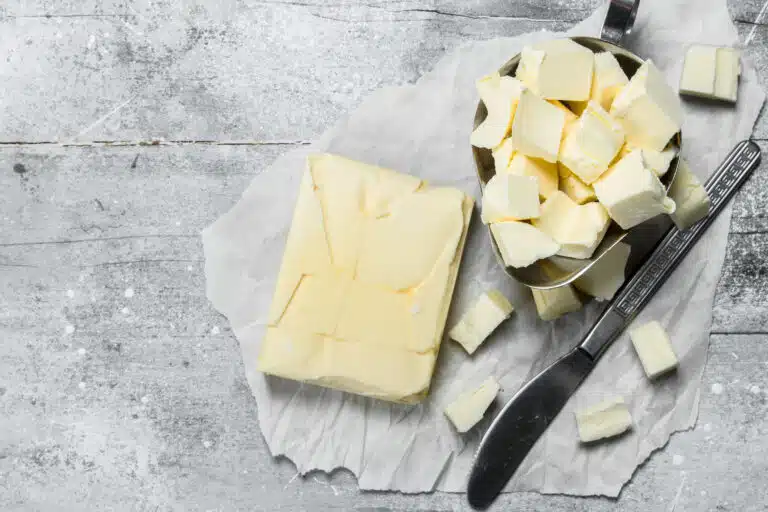 Looking to cook with cannabis? Here's a comprehensive guide on how to make cannabutter, including step-by-step instructions and tips.