Everything You Need to Know About Medical Marijuana in NY
by Haley Mills · March 9, 2023
Stay informed about the latest medical marijuana news and developments in New York State. Learn about the laws, regulations, and FAQs. Get answers now!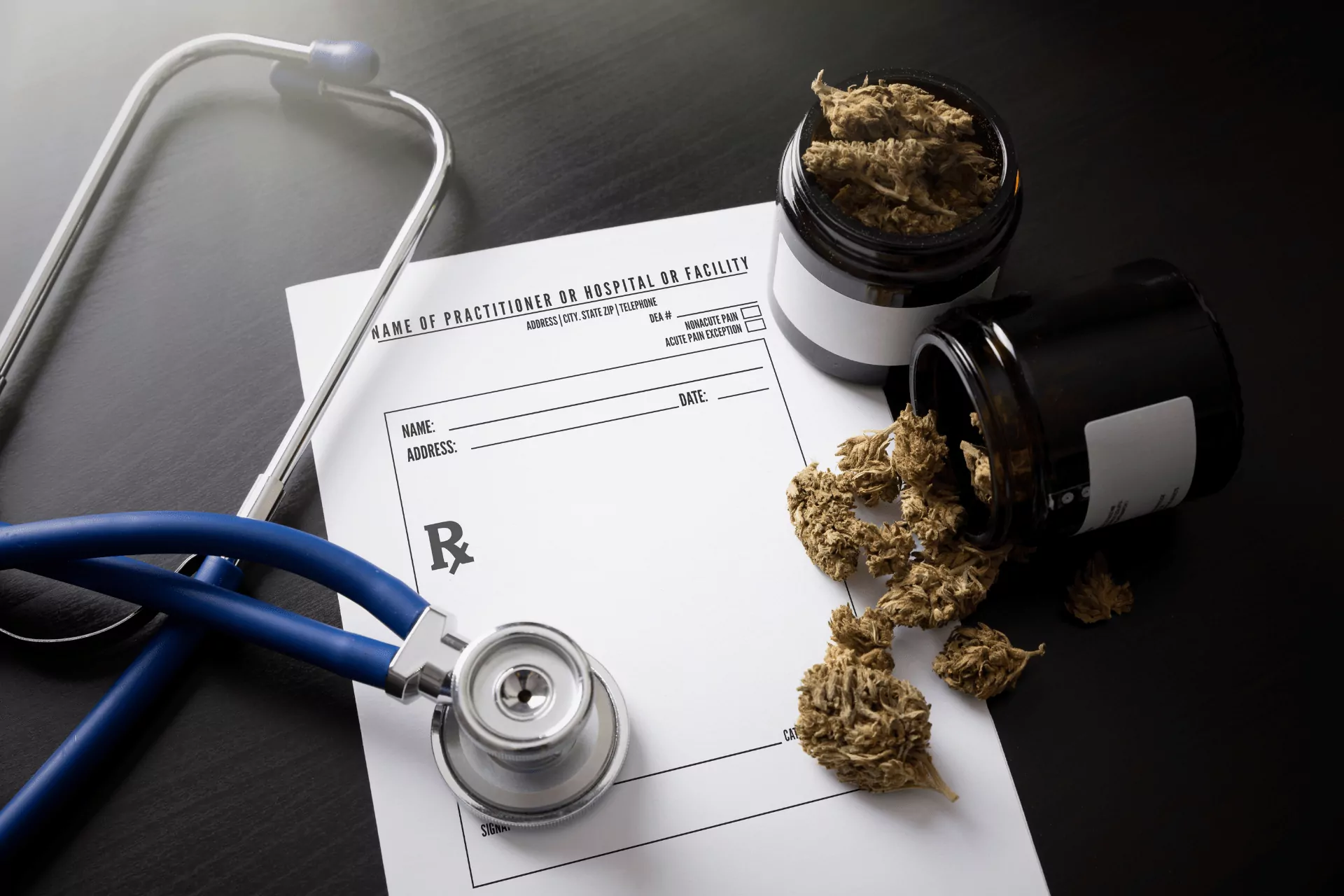 Cannabis was banned for all users in New York in 1927. In 1973, the Rockefeller Drug Laws established severe punishments for possessing up to 4 ounces of weed. In 1977, possession of up to 25 grams was decriminalized with a $100 fine. Medical marijuana was legalized in 2014, and in 2021, the Marijuana Regulation and Taxation Act legalized adult use and opened the door for legal sales.
In 2022, qualified active hemp growers were authorized to apply for provisional licenses to cultivate and manufacture marijuana. In 2023, recreational sales officially began, and some new laws were implicated. Let's review those below.
A Rundown of New York Cannabis Laws
The new cannabis law changes some critical components in several areas of the marijuana business. From growers and manufacturers to dispensaries, MMJ patients, and adult-use consumers, there are some things you'll want to be aware of.
New York Governor Cuomo legalized adult-use marijuana, effective March 31, 2021, and established the Office of Cannabis Management and Cannabis Control Board to regulate the licensure and establishment of New York cannabis retail dispensaries and on-site consumption licenses. This new law significantly invests in communities and people most impacted by cannabis criminalization.
Here are the main points of New York marijuana laws:
Home Cultivation:
Persons over 21 may have three mature and three immature cannabis plants in their own homes under the new law, with a maximum of six mature and six juvenile plants per private residence.
Home cultivation is not permitted until 18 months after the first recreational dispensaries operate.
Certified medical cannabis patients over 21 and their authorized caregivers may grow cannabis for personal use six months after the legislation's effective date.
Cities, towns, and villages can opt out of allowing retail dispensaries and on-site consumption through local law.
Taxes:
Distributors of recreational cannabis products pay a tax based on the amount of Tetrahydrocannabinol (THC) per milligram, with cannabis flower taxed at $0.005 per milligram, cannabis concentrate at $0.008 per milligram, and edible cannabis goods at $0.03 per milligram.
New York levies a 9% tax on retail sales, with an additional 4% tax imposed on the municipalities where the dispensary is situated.
After paying the expenses of administering New York State's legal cannabis program, the remaining income is divided, with 40% going to the Lottery Fund for education, 40% to the Community Grants Reinvestment Fund, and 20% to the Drug Treatment and Public Education Fund.
Penalties:
Between 3 and 8 ounces is considered a misdemeanor punishable by up to a 1-year jail term and a fine that may go up to $1,000.
Between 8 ounces and 1 pound is considered a felony punishable by up to a 4-year prison term and a fine that may go up to $5,000.
Between 1 and 10 pounds is considered a felony punishable by up to a 7-year jail term and a fine of up to $5,000.
The new law reduces the illegal drug market and violent crime, ends the racially disparate impact of existing cannabis laws, creates new industries, reduces unemployment, and strengthens the state's agriculture sector, among other goals. Municipalities can regulate personal cultivation of cannabis, provided that a violation of any regulation approved by the city constitutes no more than an infraction and can be punished by a discretionary civil penalty of no more than $200. Voters can overturn the decision in some instances.
New York Marijuana Laws FAQS
Here, we'll answer some of the most prominently asked questions about New York medical and recreational marijuana laws.
Is weed legal in New York?
Medical and adult-use cannabis is now legal in New York. Any adult 21 and older can legally purchase medical marijuana or visit a licensed recreational dispensary. Cannabis remains punishable by the federal government; however, they tend to honor local laws unless on government property or suspected of selling/trafficking.
What Are The Qualifying Conditions For Medical Marijuana In New York?
New York residents with the following qualifying conditions can apply for a New York medical cannabis card for cannabis:
Acute pain management
Amyotrophic Lateral Sclerosis
Cancer
Chronic pain
Epilepsy
HIV/AIDS
Huntington's Disease
Inflammatory bowel disease
Parkinson's Disease
Post-Traumatic Stress Disorder
Multiple Sclerosis
Neuropathies
Opioid substitution
Spinal Cord Injury
In a physician's professional judgment, any other chronic medical condition that may be alleviated by medical marijuana treatment can be included, especially when prescription medications have not been working.
Where Can I Purchase New York Medical Marijuana?
Once registered for the New York Medical Cannabis program and received your ID card, you may wonder what's next. Once you've received your medical marijuana card, you can purchase cannabis at licensed dispensaries. Most New York dispensaries offer a wide variety of medical marijuana products to choose from, including:
Flower and Pre-rolls
Edibles
Tinctures
Extracts
Topical Creams
Patches
Who can apply for the New York medical marijuana program?
To apply for the New York medical marijuana program, an individual must meet the following criteria:
Be a resident of New York State with a valid, government-issued ID
Have a qualifying medical condition, such as cancer, HIV/AIDS, Parkinson's disease, multiple sclerosis, epilepsy, inflammatory bowel disease, neuropathy, or chronic pain. The doctor can use their judgment and include any condition thanks to the new laws.
Have a certification from a registered practitioner who is qualified to treat the qualifying condition.
Register with the New York State Department of Health's Medical Marijuana Program (MMP) and receive a Medical Marijuana Card.
It is important to note that individuals with a felony drug conviction within the last ten years are not eligible to participate in the program.
What is the tax rate on medical marijuana in New York?
There is a medical excise tax of five percent on medical marijuana products in New York. A retail tax of thirteen percent on the amount charged for the sale or transfer of recreational marijuana is imposed.
Who approves medical marijuana licenses in New York?
In New York, medical marijuana cards are approved by the New York State Department of Health. The department's Medical Marijuana Program oversees the registration of patients, caregivers, and practitioners authorized to use and recommend medical marijuana.
Once approved, patients can purchase medical marijuana from a licensed dispensary in the state. The department regularly reviews and updates its policies and procedures to ensure the safe and effective use of medical marijuana in New York.
How much medicinal weed can I buy in new york?
As of January 2022, registered medical marijuana patients can purchase up to 2.5 ounces of dried cannabis flower every fourteen days.
Marijuana possession limits for recreational cannabis are 3 ounces of weed flower or 24 grams of marijuana concentrate; eligible patients can own a 60-day supply as licensed physicians recommend for medical use.
What will be required for a consumer to purchase from an adult-use dispensary?
Consumers must present a valid government-issued photo ID when purchasing adult-use products at a licensed New York dispensary. Dispensaries are not allowed to sell marijuana without seeing an ID.
What track-and-trace system does NY use?
In New York, cannabis growers and sellers need to keep track of their product from when it's grown to when it's sold. They have to use a special tracking system called BioTrack, which helps make sure the cannabis is safe and isn't being sold illegally.
If there's a problem with cannabis, the system can also help recall it to prevent people from getting sick or hurt and to stop the sales quickly at medical cannabis dispensaries.
I am not a qualifying patient. Can I grow marijuana?
Yes, you can still grow weed at home. Each New York resident can grow six marijuana plants, while a household can grow up to twelve.
What does the State of NY do with the revenue from cannabis sales?
The tax on cannabis sales is distributed to local governments as follows:
25% of the tax revenue goes to the county where the retail dispensary is located.
75% of the tax revenue goes to the county's cities, towns, or villages.
The 75% tax revenue distribution among the cities, towns, or villages is based on the proportion of cannabis sales in each location.
Who can certify a qualifying patient for medical marijuana in Missouri?
In New York, healthcare providers must be certified as registered practitioners who have completed the required training and are registered with the medical cannabis program to recommend medical marijuana use.
Do I need proof of NY residency to apply for a medical marijuana patient ID?
Yes, along with an approved medical condition, a medical cannabis patient must prove they are a New York resident with a valid driver's license or state identification card.
What documentation is required to apply for a caregiver ID card?
When qualified patients apply for their MMJ card from the Office of Cannabis Management, they may designate up to five caregivers to assist in purchasing and administering medical treatment.
According to New York Medical Marijuana Laws, to become a caregiver, the requirements are:
Must be at least 21 years old
Must be a resident of New York State and have a valid New York State-issued driver's license or a New York State identification card
It cannot be the patient's certifying physician.
How many approved caregiver ID cards can one individual hold?
Per the NY Department of Health: "Certified patients registering with the Medical Cannabis Program may designate up to five caregivers. Designated caregivers with a valid registry identification card may assist the patient with the possession, acquisition, delivery, transfer, transportation, and administration of approved medical cannabis."
What documentation is required to apply for a NY medical marijuana card?
First, you'll need a physician or nurse practitioner certification under thirty days old. The healthcare provider must submit it on behalf of the qualifying patient.
You'll also need a legible copy of the qualifying patient's government-issued photo identification card; and a digital photo in which the applicant's face can be seen without filters, hats, sunglasses, etc.
Get your New York Medical Marijuana Card Today!
How long are medical marijuana cards valid?
In New York, medical cannabis cards are valid for one year from the date they are issued. Medical cannabis patients who wish to continue using medical cannabis must renew their card annually by submitting a renewal application to the New York State Department of Health's Medical Marijuana Program.
The renewal application requires patients to provide updated information about their qualifying medical condition and certify that they are still under the care of a registered practitioner authorized to recommend medical cannabis. Once the renewal application is approved, patients can continue to purchase medical cannabis from a licensed dispensary in the state.
Can I be a patient or consumer on Probation/Parole?
A medical marijuana patient with a valid card can use cannabis products. However, recreational weed should not be used by anyone on probation or parole in New York per the state's medical marijuana program.
Can employers have policies related to employing patients and consumers who use marijuana?
Under New York State Human Rights Law, employers may not discriminate against an employee or job applicant based on the lawful use of medical marijuana.
Does the new law include any provisions for de-criminalizing certain marijuana-related offenses?
Yes. Under the new cannabis law, some marijuana charges are automatically expunged, and the list of eligible charges has been expanded.
Final Thoughts
Even though recreational weed has been legalized, New York will continue to support the Medical Marijuana program, and seeking guidance from a licensed physician to manage your treatment is advisable. The Marijuana Regulation & Taxation Act (MRTA) was passed in 2021, legalizing adult-use cannabis, also known as recreational marijuana, in the state. This new bill also significantly expands New York State's existing medical cannabis program, improving patient access and affordability.
Whether you are a current MMJ cardholder, curious about the process for getting a New York medical marijuana card, a recreational user, or want to home-grow your marijuana, Missouri offers a pathway to all of the above. Leafy DOC can help connect you to the right place!
Last Updated: July 25, 2023
Get Your Medical Card
Connect with a licensed physician online in minutes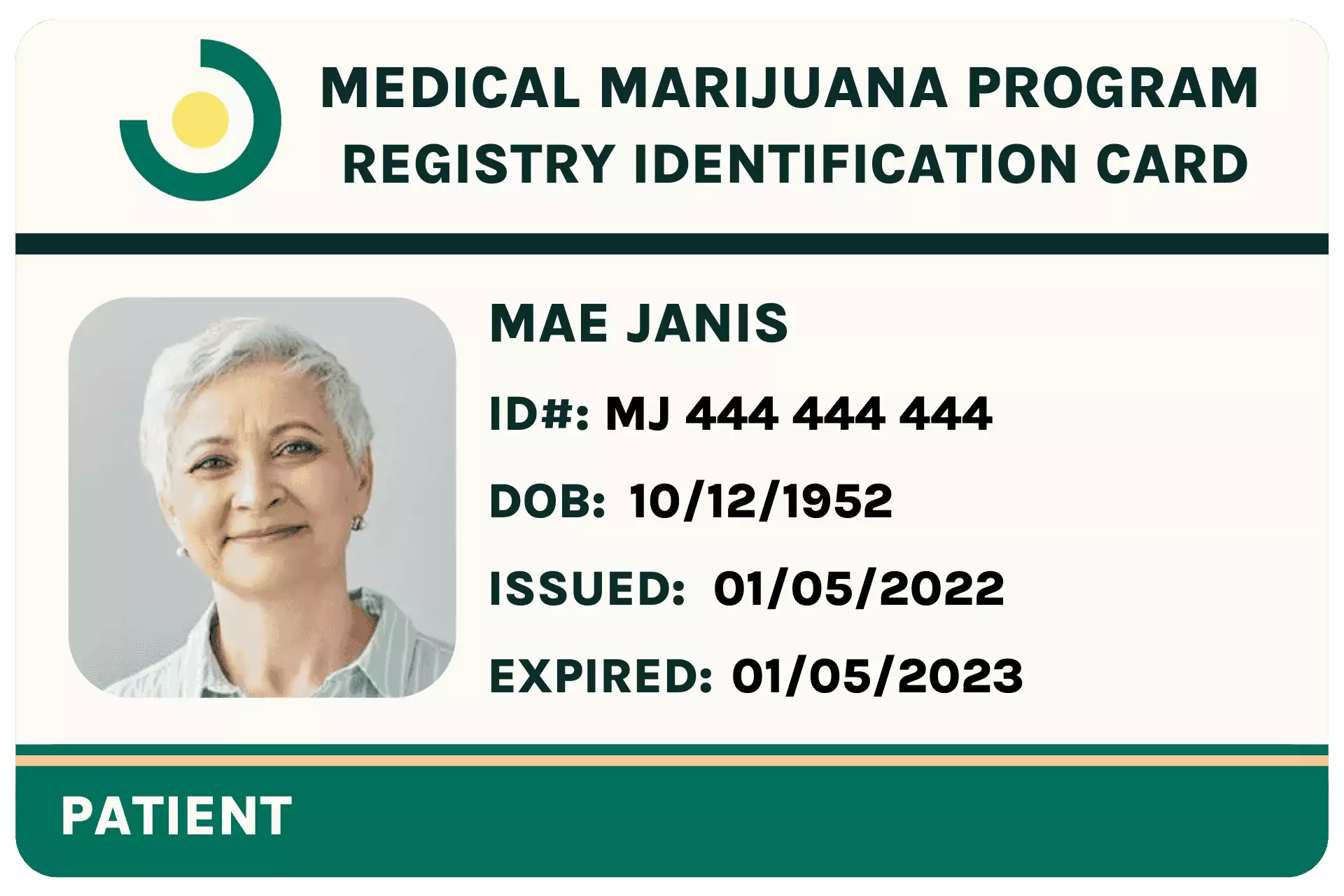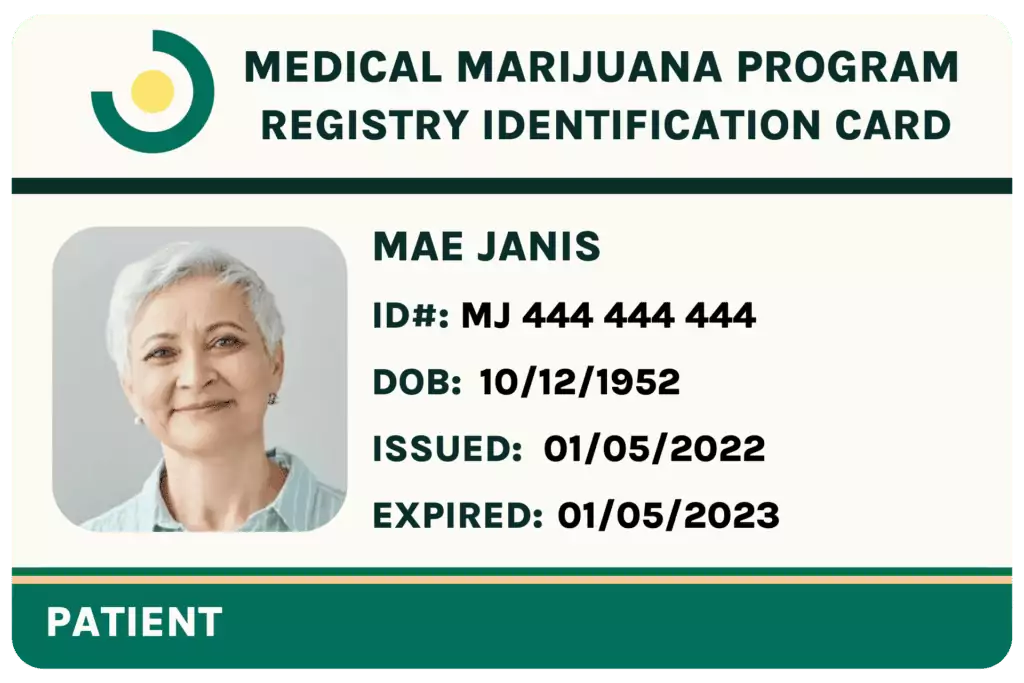 Like This Article?
Share with your friends
Keep Reading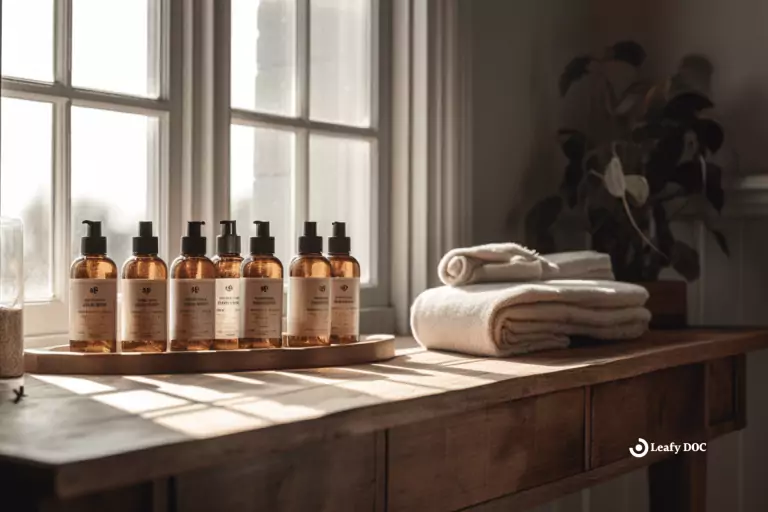 Unlock the secret to gorgeous hair with our 3 CBD oil hair treatment recipes. Transform your mane into luscious locks with these luxurious and healthy solutions. Click now to try them for yourself and enhance your hair's natural beauty!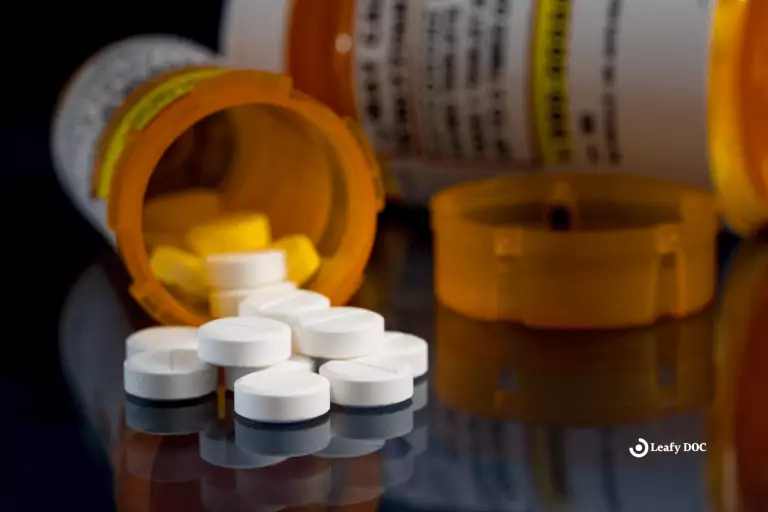 Uncover the truth about mixing Zoloft and cannabis products: Is it safe or risky? Get informed and make the right decision for your health. Click here to find out more!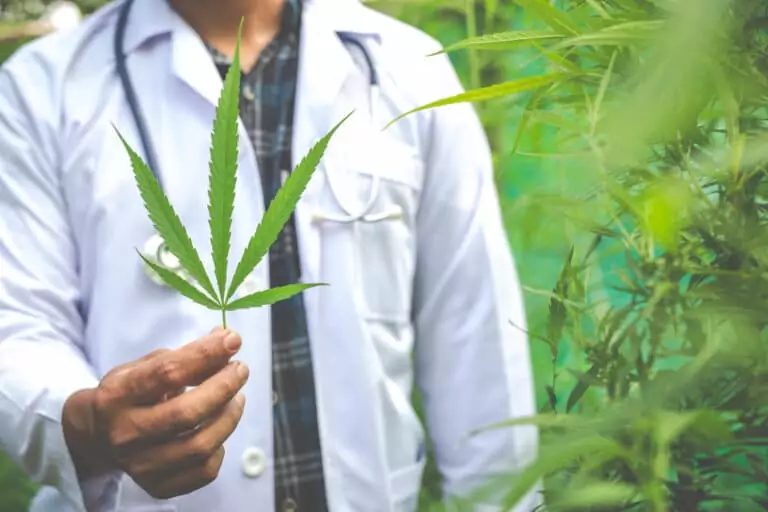 In order to get a medical card as a minor, there are a few things you need to do.