How Do I Get A Medical Marijuana Card In Illinois
by Haley Mills · October 10, 2022
Looking to get a medical marijuana card in Illinois? Here's everything you need to know, from qualifying conditions to the application process.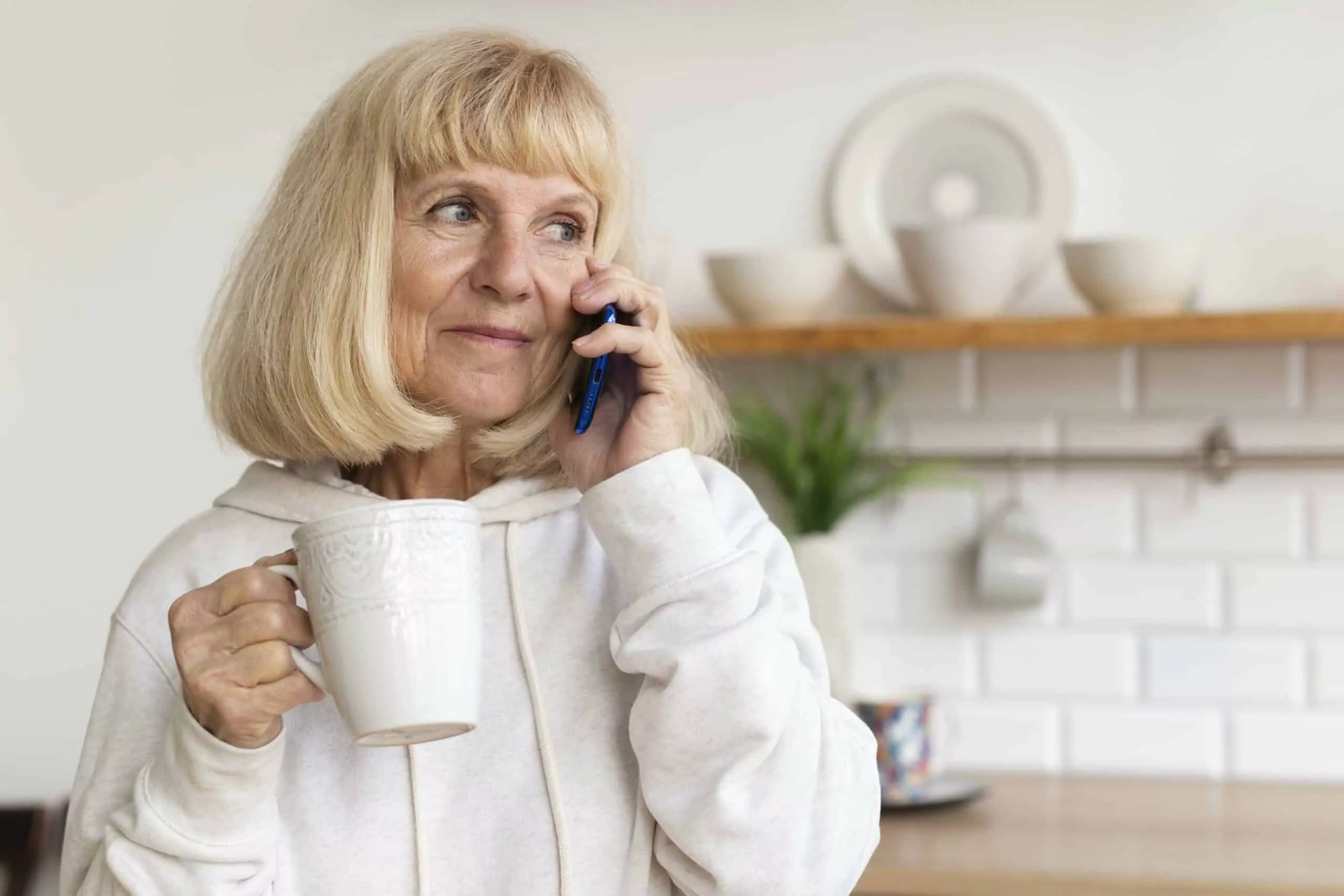 Whether you're an Illinois resident considering applying for an MMJ card or if you are a current cardholder looking to move to Illinois, there are steps you can take to secure your medical marijuana card online. The Illinois medical cannabis card process can be done entirely online.
One will first need to obtain a certification from a licensed physician that they have a qualifying condition. Once certified by a medical professional, patients can go through the application process online, either through the state website or telehealth providers. Read on as we go over the steps to apply, renew, and become a caregiver in Illinois.
The United States and Legal Medical Cannabis
In the United States, medical marijuana programs have been legalized in thirty-six states and the District of Columbia, Puerto Rico, Guam, and the U.S. Virgin Islands. Medical marijuana programs allow patients with specified conditions to own, grow and utilize cannabis products to aid in managing their condition, even if recreational cannabis users are not authorized.
Approved requirements vary by state, and many programs will require patience to apply for a medical cannabis card. This process will typically include a consultation and evaluation by a physician. A primary care provider can often suggest it for medical cannabis patients with long-term or chronic conditions.
Medicinal Cannabis Use
Over fifty peer-reviewed medical studies have been conducted on the potential medicinal benefits of cannabis and its many cannabinoids and terpenes. The consensus that emerged from these studies is that cannabis can provide medical benefits for many different conditions.
While most of these studies have focused on the help of the specific cannabinoid CBD, other major and minor cannabinoids, in conjunction with terpenes, show significant promise in treating both physical and mental ailments.
IL Patient Eligibility
Illinois medical marijuana laws require all qualified medical marijuana patients to register for the state before being allowed to purchase, possess, and use cannabis for medicinal benefits.
The qualifications for becoming a legal, medical marijuana patient include being at least eighteen years old, being a proven Illinois resident with a valid ID, and you must have medical records showing a qualifying condition diagnosed by a licensed physician.
Qualifying Conditions in Illinois
In 2013, the Illinois Compassionate Care Act was passed to legalize medical marijuana and establish a statewide program for patients with qualifying conditions.
The conditions for medical marijuana cards include:
Autism
Agitation of Alzheimer's disease
HIV/AIDS
Amyotrophic lateral sclerosis (ALS)
Anorexia nervosa
Arnold-Chiari malformation
Cancer
Cachexia/wasting syndrome
Causalgia
Chronic inflammatory demyelinating polyneuropathy
Chronic pain
Crohn's disease
Complex regional pain syndrome
Dystonia
Ehlers-Danlos syndrome
Fibrous Dysplasia
Glaucoma
Hepatitis C
Hydrocephalus
Hydromyelia
Interstitial cystitis
Irritable bowel syndrome
Lupus
Migraines
Multiple Sclerosis
Muscular Dystrophy
Myasthenia Gravis
Myoclonus
Nail-patella syndrome
Neuro-Bechet's autoimmune disease
Neurofibromatosis
Neuropathy
Osteoarthritis
Parkinson's disease
Polycystic kidney disease (PKD)
Post-Concussion Syndrome
Post-Traumatic Stress Disorder (PTSD)
Reflex sympathetic dystrophy
Residual limb pain
Rheumatoid arthritis
Seizures
Severe fibromyalgia
Sjogren's syndrome
Spinal cord disease
Spinal cord injury
Spinocerebellar ataxia
Superior canal dehiscence syndrome
Syringomyelia
Tarlov cysts
Tourette syndrome
Traumatic brain injury
Ulcerative colitis
Steps to Apply for a Medical Card
There are a few main steps to obtaining an Illinois medical card through Leafy DOC. First, you'll select your State to receive the most accurate and up-to-date information about the Illinois medical marijuana card process.
Skip the wait at the doctor's office and schedule your evaluation from the comfort and convenience of your home. Submit an intake form with a few personal details and a summary of your medical history; then, you can book an online telehealth appointment.
An online recommendation with Leafy DOC starts at 149 USD for a new medical marijuana patient and for renewals in Illinois. There is a money-back guarantee if you are not approved for medical use.
Potential patients can connect with the right doctor in minutes and easily chat with a medical provider on a smartphone, computer, or tablet via phone or video.
A licensed medical marijuana doctor will evaluate your qualifying condition, address your questions and concerns, and then provide a recommendation for medical cannabis if approved.
Next, you'll log in to the Illinois Department of Public Health website at https://dph.illinois.gov/topics-services/prevention-wellness/medical-cannabis.html and register as a patient using your medical marijuana certification and the required documents.
Once the State approves your registration into the Illinois medical marijuana program, they will email you a downloadable patient ID card to visit Illinois dispensaries and purchase medicinal cannabis products.
Can Leafy DOC help?
Absolutely! Not only can Leafy DOC provide a way to see a doctor via telehealth and obtain your medical card, but we also offer access to knowledgeable and helpful customer support and a personalized health coach that can guide you before and after the MMJ card process.
Our mission at Leafy DOC is to provide a seamless customer experience, educate people about cannabis, and ultimately help people get medical cards quickly and efficiently.
Additional MMJ Card Fees in IL
Qualified patients in Illinois can apply for one, two, or three years of registry identification cards. Those with Social Security Disability Income, Supplemental Security Income, and veterans are typically eligible for a reduced fee for medical marijuana treatment.
The fee is 100 USD for one year, 200 USD for two years, and 250 USD for a three-year registration. The reduced costs are 50 USD, 100 USD, and 125 for three years.
The Renewal Process
An extension renewal is an annual renewal for patients who didn't purchase a three-year registry card and want to continue in the Medical Cannabis Patient Program. No Physician Written Certification is required. The Illinois Department of Public Health will mail a letter about extension renewals approximately forty-five days before the medical cannabis card expires.
A full recertification renewal is for patients who have a three-year card or whose card has expired. These recertification renewals require patients to see their healthcare provider for new physician certification. The IDPH will mail a letter about your full recertification renewals five months before the expiration date, along with a Physician's Written Certification.
How to Apply as a Caregiver
A designated caregiver is someone licensed to assist a licensed qualifying patient with the purchase and use of medical cannabis. According to the Illinois Department of Public Health, an Illinois caregiver must be at least 21 years old and can only care for one patient at a time without compensation.
The caregiver must also prove residency by submitting a driver's license or state identification card and a background check for felonies. Finally, a caregiver must present a photo for medical card registration, which costs 75 USD with a patient or 100 USD without a patient.
Where to Purchase Medical Marijuana in Illinois
Once you have registered for the Illinois Medical Cannabis program and received your Illinois medical marijuana card, you may wonder what's next. There are a few ways to receive legal, medical marijuana in Illinois as a qualified patient.
There are approximately 110 licensed dispensaries in Illinois, and around fifty are medical dispensaries. Both offer a selection of cannabis products in price, quality, potency, and cannabinoid combination. Cannabis products widely available in Illinois dispensaries include cannabis flower, concentrates, edibles, vape cartridges, and pre-rolls.
Illinois requires all cannabis purchases to be made in cash because banks operate on the federal level, where marijuana is still illegal, making banks unable to accept anything but paper money from a medical marijuana dispensary. Cannabis delivery is not yet available, but many dispensaries offer online ordering and pick-up for those who cannot come into the dispensary.
Last Updated: July 27, 2023
Get Your Medical Card
Connect with a licensed physician online in minutes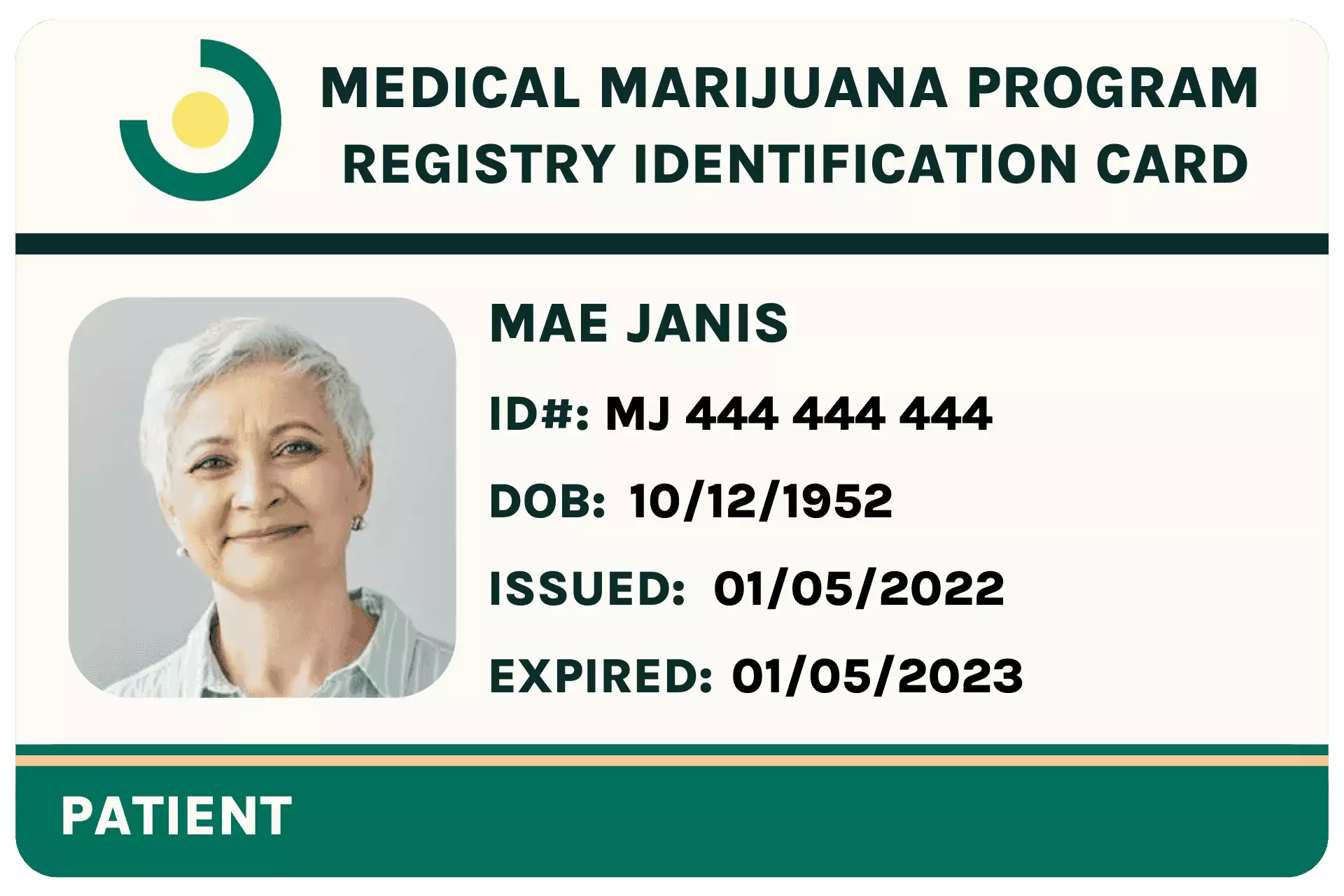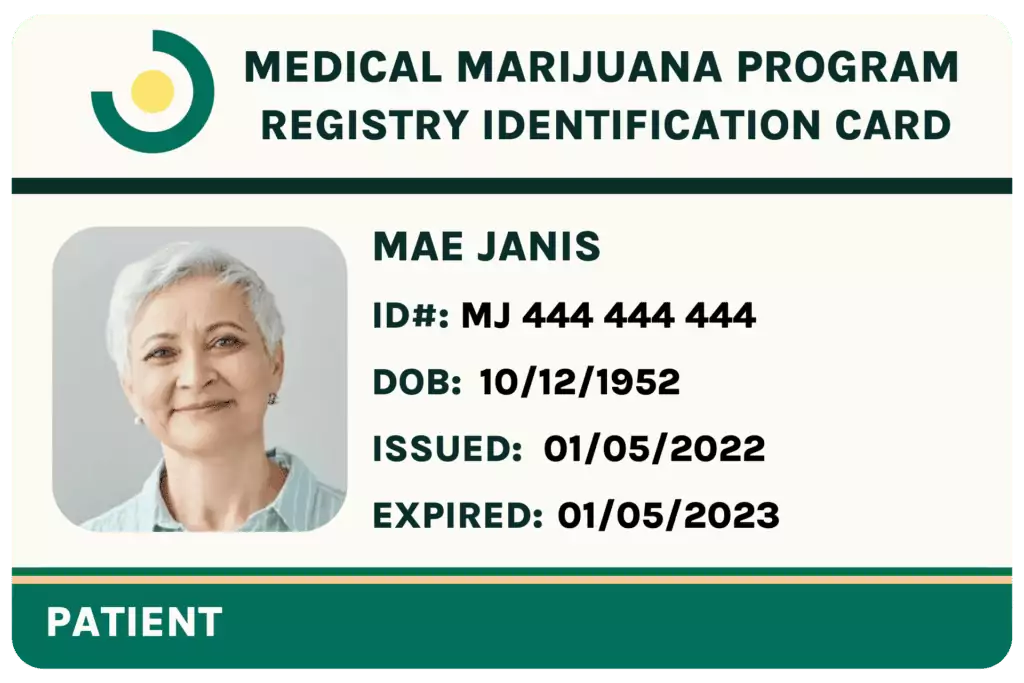 Like This Article?
Share with your friends
Keep Reading
Find out the surprising truth: Can secondhand smoke make you fail a drug test? Discover the unexpected answer here!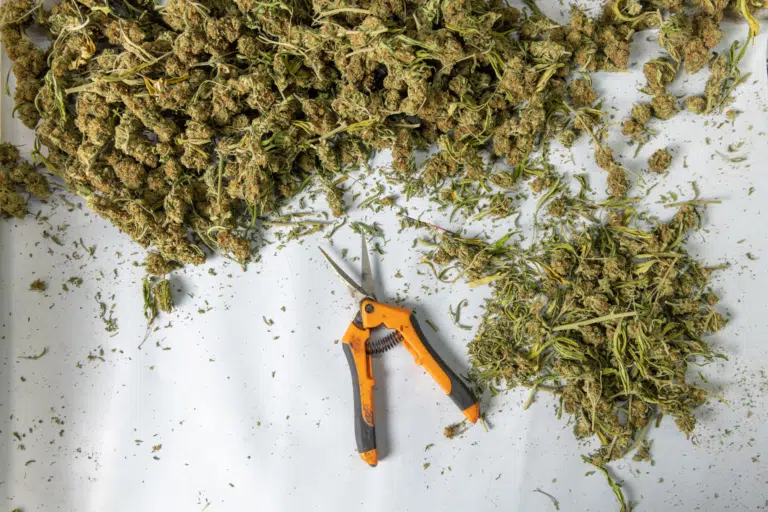 Don't throw away all that marijuana trimming! Learn how to use your leftover leaves and stems to create delicious edibles, make homemade extracts, and more.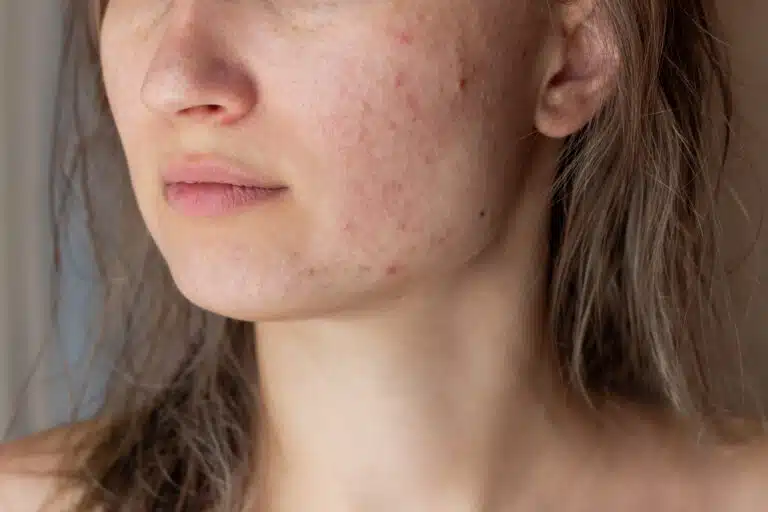 Cannabis has been shown to be an effective acne treatment by reducing inflammation and sebum production. Learn more about how medical cannabis can help treat acne.