CBD is widely used across the United States. Research has proven it can benefit chronic pain, sleep disorders, anxiety, and more. CBD seems to be steadily growing in popularity within the world of wellness.
There are many questions about the health benefits of CBD that often get asked and ongoing misconceptions regarding what may or may not happen when taking CBD. The question we're asking today is: Can CBD help manage pain? Read on to find out more about cbd pain mainagement.
What is CBD?
Cannabidiol CBD is a chemical found in marijuana and the cannabis plant is used to manage various health conditions such as inflammatory and neuropathic pain relief. CBD is found in marijuana and the hemp plant (Cannabis Sativa plant).
Hemp-derived CBD products do not contain THC (tetrahydrocannabinol), the chemical in marijuana that causes psychoactive effects referred to as a high.
The 2018 Farm Bill made cannabidiol CBD derived from hemp or with less than 0.3 percent THC legal as a controlled substance in the United States.
Prescription-strength CBD oil derived from the cannabis plant has been approved by the FDA as a practical option for seizures and is often used to help patients with epilepsy and for treating pain related behaviours.
What are the benefits?
CBD can benefit those with certain health conditions, such as:
Multiple sclerosis
Alzheimer's disease
Parkinson's disease
Huntington's disease
Schizophrenia and other psychiatric disorders
Inflammatory Bowel Disease
Crohn's disease
Arthritis pain
Chronic pain
Central Nervous system disorders
Low & High Blood Pressure regulation
Insomnia
Epilepsy and Seizure Disorders
Alcohol addiction & drug withdrawal symptoms
Cancer pain treatment
Dementia & Alzheimer's Disease
Post-traumatic stress disorder
Are there any risks?
Though it's typically well-tolerated by the human body, CBD can cause adverse effects like dry mouth, diarrhea, reduced appetite, and drowsiness. Cannabidiol CBD can also cause adverse effects by interacting with other medications or dietary supplements, so we recommend speaking with trusted health professionals before use.
Does CBD give you a high?
CBD won't make you feel high because it doesn't have the same interactions with the brain to cause an altered cerebral state. It can't affect memory, mobility, or body temperature as THC can. CBD has no effects that can be associated with abuse or dependency.
Suppose you have any doubts or safety concerns. In that case, we recommend talking with a healthcare professional to find the right CBD oil or to compare other medications or dietary supplements that may work better for your needs.
Is CBD Pet safe?
Yes. CBD has been shown to have various health benefits for pets, such as relieve chronic pain, anxiety disorder relief, and even help with muscle spasticity, seizures, and insomnia. More research is needed in this area, so dog owners should discuss it with their healthcare provider before using cannabidiol CBD oil or other CBD products on their pets.
Please avoid drug interactions with THC and have your pets take CBD oil and edibles meant for them only. Hemp-derived products are made for both cats and dogs.
There are three main ways to administer CBD oils to dogs. First, you can give them CBD oil directly from the dropper or a carrier oil such as MCT oil for a more controlled CBD dosage. Next, you could mix in a broad spectrum hemp oil with crunchy treats, soft chews, peanut butter, or gluten-free homemade treats.
Finally, you can use CBD extract topically for skin disorders. Many CBD dog products, such as shampoos, balms, moisturizers, and more, could benefit your dog's health.
What conditions can CBD treat?
Research has shown CBD to affect different forms of anxiety disorders positively. It has been shown to reduce stress. CBD benefits general anxiety disorder and other severe anxiety conditions, including post-traumatic stress disorder, obsessive-compulsive disorder, and social anxiety disorder. Studies in mice and rats showed lower heart rates and less stress with CBD.
A recent study that used a simulated public speaking test to show anxiety levels in speakers showed significant promise that CBD can help reduce fears and anxiety associated with speaking in front of a group. Continued research is being done to see how CBD can manage various forms of stress.
CBD has been shown in research studies to help people fall asleep, stay asleep, and improve sleep quality. The endocannabinoid system has a part in maintaining several body functions, including sleep and regulation of circadian rhythms. CBD can offer a night of better sleep and thus a healthy lifestyle to follow.
The FDA approved a prescription-strength dose of CBD for severe epilepsy, Epidiolex oral solution, from GW Pharmaceuticals. Preclinical evidence proves that CBD oil has been shown to reduce seizures by activating the CB1 receptors. More research is currently being done on CBD oil for conditions like dravet syndrome and Lennox gastaut syndrome.
CBD for Chronic pain
Chronic pain lasts for an extended period and can occur in many body parts simultaneously. It typically interferes with a person's daily routine and can lead to anxiety or depression.
These are the most common types of chronic pain:
Back pain
Cancer-related pain
Joint pain
Muscle pain
Neck Pain
Nerve-related pain
Neurogenic pain
Scar Tissue Pain
Severe headaches
Testicular pain
CBD and chronic pain management
CBD has anti-inflammatory qualities, can reduce pain, and even fully treat pain in some patients. It is also an antioxidant and can help reduce long-term inflammation. CBD contains cannabinoid receptors that can block chronic pain signals in the brain and trigger an increased immune response.
CBD: Hemp vs. Cannabis
Hemp has a higher CBD content than marijuana, and many products on the market contain hemp-derived CBD. Hemp seed comes from the Cannabis Sativa family and has long been used to make clothing, paper, and medical clothes.
Marijuana contains a much higher THC content than hemp and other chemicals that can aid and bolster the effects of CBD. Cannabis plants also have higher levels than hemp plants. The CBD molecule is the same regardless of where it is derived from; however, cannabis-based CBD products can contain higher levels of THC than the 0.3% hemp products have.
Ways to Consume CBD
There are four main ways CBD-derived products are generally utilized.
Topical CBD products
You can use CBD-infused products directly on this skin. While this includes patches, salves, creams, lotions, and more many people will apply the oil to their skin.
Ingestion
Ingestion of oral CBD can be done through drops, tinctures, capsules, beverages, or added to foods. Gummy candies, chocolate, coffee, and even savory snacks.
Sublingual
Sublingually taking CBD means placing a few drops of medical cannabis tincture or oil under the tongue and allowing it to be rapidly absorbed through mucous membranes located in the mouth. Sublingual CBD can have faster pain-relieving effects and is a discreet way to take CBD, which appeals to many people that want the medicinal benefits.
Inhalation
Inhaled CBD has become an increasingly popular way to use the drug. If choosing to use inhaled CBD products, ensure that is their intended purpose because not all CBD products can be inhaled. Always read all product labels, warnings, and packaging before use.
8 Best CBD Oils of 2022
Here are the eight best CBD oil brands on the market today.
CBDistillery Full and Broad Spectrum CBD Oil Tincture
A good full-spectrum CBD oil for everyday use, this U.S.-grown hemp-derived CBD gives you 1000mg CBD per 30ml tincture. CBDistillery offers potent and affordable products, so first-time users don't need to worry about breaking the bank when trying to receive noticeable pain relief.
Another product from CBDistillery, this broad-spectrum oil, also offers 1000mg of CBD without worrying about THC. According to their website, this CBD product "gives you the synergy of other cannabinoids and terpenes so that you can take advantage of what is known as the 'entourage effect.'" which multiplies the benefits of CBD without THC.
Fab Full Spectrum CBD Oil
This product from Fab is an excellent full-spectrum CBD product for Crohn's disease, as it is a favorite among thousands of users. It boasts almost nothing but 5-star reviews and comes in various flavors and sizes.
Choose fromcitrus, mint, natural, berry, and vanilla. Fab CBD sources from hemp plants grown in Colorado and openly publishes all third-party lab test results for its products, so you know you are getting a quality medical marijuana product.
Exhale Full Spectrum CBD Oil
The Exhale brand is known for its high-quality products and clean ingredients. This oil is vegan, organic, and made using their clean, safe Supercritical Carbon Dioxide extraction method. Exhale also uses MCT oil as a carrier oil.
They offer 600mg and 1200mg potencies, suitable for honing in the correct dose if you find a 1000mg bottle isn't quite right.
Lazarus Naturals THC-Free High-Potency CBD Oil Tincture
Lazarus Naturals products are tasty, effective, and one of the most affordable brands. The numerous 5-star reviews speak for themselves. This CBD-rich oil achieves an anti-inflammatory effect without any THC and comes in a refreshing, citrusy blood orange flavor. While some people prefer to administer their CBD drops directly into their mouth, others enjoy mixing this product into recipes and beverages.
Penguin CBD Oil
Using CBD sourced from hemp plants grown in Oregon without pesticides and a carbon dioxide extraction process, Penguin is another brand offering clean THC-free CBD products.
Their oil also chooses MCT oil as its carrier, providing an added nutritional benefit. Flavor options include natural mint, citrus, strawberry, cookies, and cream. They have potencies ranging from 250mg to 5000mg of CBD, so you can find an option for any level to manage symptoms.
cbdMD CBD Oil Tinctures
CbdMD is indeed well-known and well-respected in the CBD community. This recognition is partly because of their quality sourcing, transparent product testing, and variety of products.
Their website has several CBD tinctures, with both full-spectrum and broad-spectrum options. Additionally, they offer blends specifically for better sleep or water solubility if you like to mix your oil with beverages. Each type has a few different flavors to try out as well.
Cheef Botanicals
The Cheef Botanicals brand is California-based and strives to educate users about all the positive effects of cannabis use. Although they only offer a flavorless full-spectrum CBD tincture, it comes in various sizes and provides size bundles for cheaper bulk buying.
A unique aspect of their formula is the inclusion of hempseed oil, which offers additional benefits. It's rich in omega-6, omega-3, and three polyunsaturated fatty acids (linoleic acid, alpha-linolenic acid, and gamma-linolenic acid.)
Hollyweed CBD Full Spectrum Oil
Made with clean carbon dioxide extraction methods, this oil from Hollyweed CBD is also infused with hempseed oil. It comes in sizes ranging from 300mg to 3000mg.
There is also a subscribe and save option to save 25% on reoccurring orders, which may be helpful if you want to use CBD to relieve pain symptoms consistently.
10 High CBD strains for Pain Management
Here are ten high CBD strains that work for managing chronic pain:
Charlotte's Web
CBD Moon Rocks
Bubba Kush
Jack Herer CBD
Cannatonic
Harlequin
Sour Space Candy
Ringo's Gift
Sour Tsunami
OG Kush CBD
Homemade CBD oil recipe
Here's an excellent CBD-infused oil recipe with no harmful chemicals or additives.
Materials
A double boiler
Mixing Bowl
Airtight storage container
Ingredients
five grams of beeswax
twenty grams of coconut-derived MCT oil
High-quality CBD oil
Half a gram of carrier oil
1/3 cup finely shredded coconut (for taste)
Instructions
Place five grams of beeswax in a double boiler and melt it over low heat, stirring constantly.
Add twenty grams of fractionated coconut oil to the melted beeswax, continuing to stir.
Add natural CBD oil to the coconut oil mixture and continue stirring over low heat until thoroughly blended.
Remove from heat and cool.
Once the mix cools into a semisolid state, add 0.5 grams of essential oil to the mix in the double boiler.
Place the gluten-free liquid in a storage container while still pourable.
The CBD oil will be good for wellness benefits for six months to a year.
Wrapping it Up
CBD can be used for many illnesses and disorders and can be highly effective at managing chronic pain. It has significant anti-inflammatory effects that help with muscle spasms, severe headaches, and more.
CBD may be the right medicine for those looking to try the effects of cannabis without experiencing the high.
Last Updated: October 21, 2022
Get Your Medical Card
Connect with a licensed physician online in minutes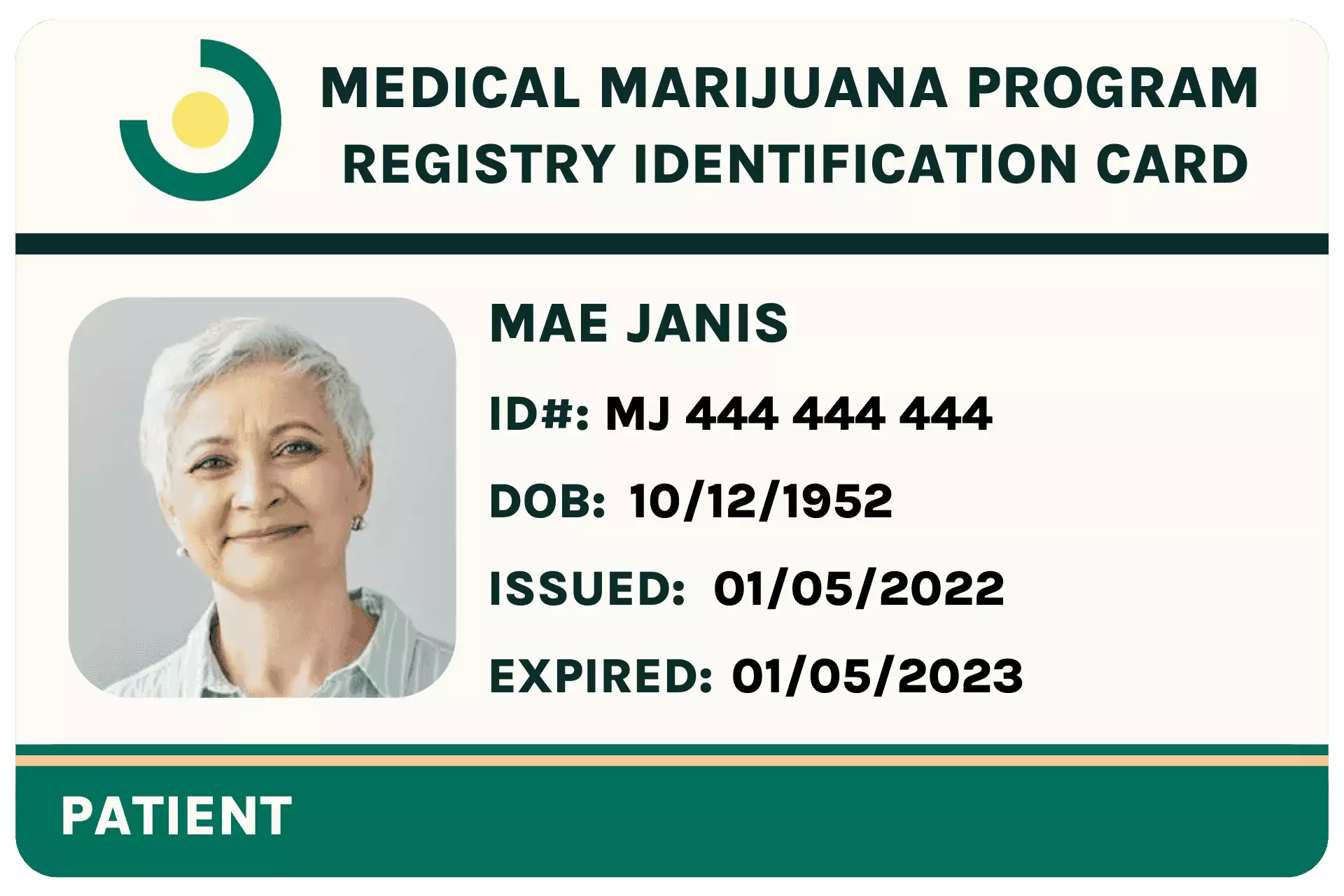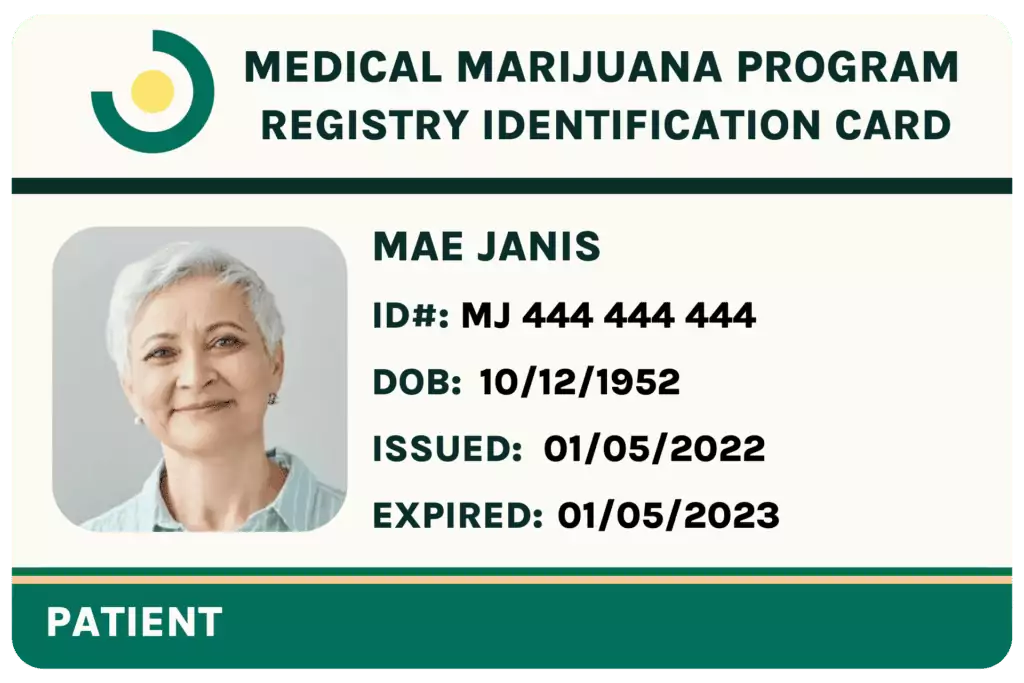 Like This Article?
Share with your friends
Keep Reading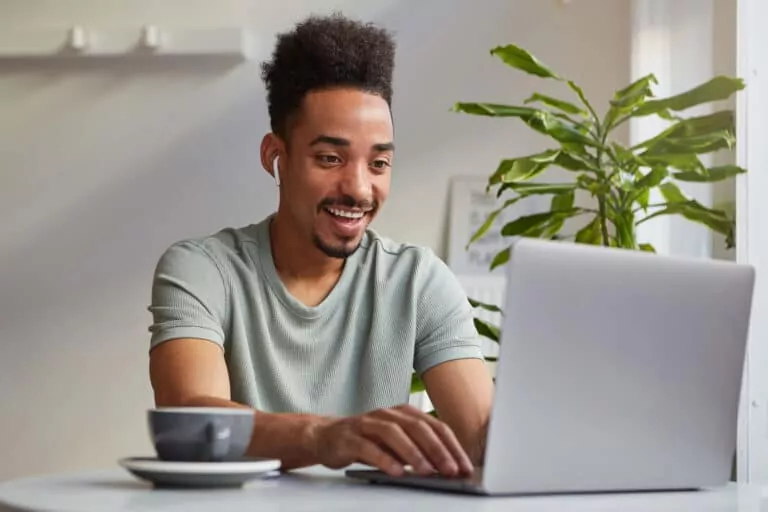 Are your medical marijuana card expired or about to expire? Don't wait until the last minute. Learn why you should consider renewing early—check out these 5 reasons why now!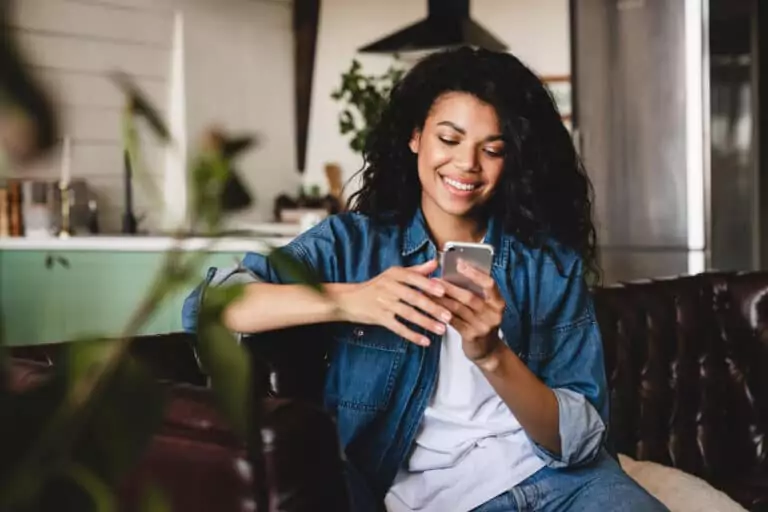 Looking to get a medical marijuana card? Here's a step-by-step guide on how to make it happen.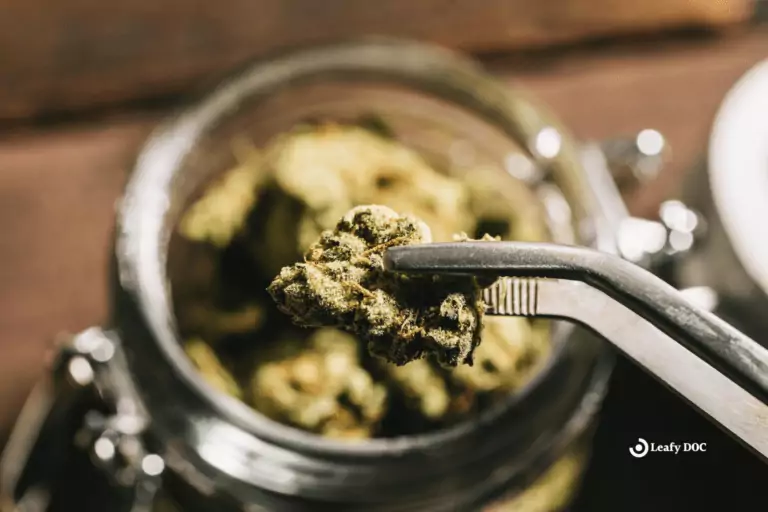 Explore the benefits and risks of microdosing cannabis for therapeutic purposes. Learn how to use low doses of medical marijuana to alleviate symptoms and improve your overall well-being.